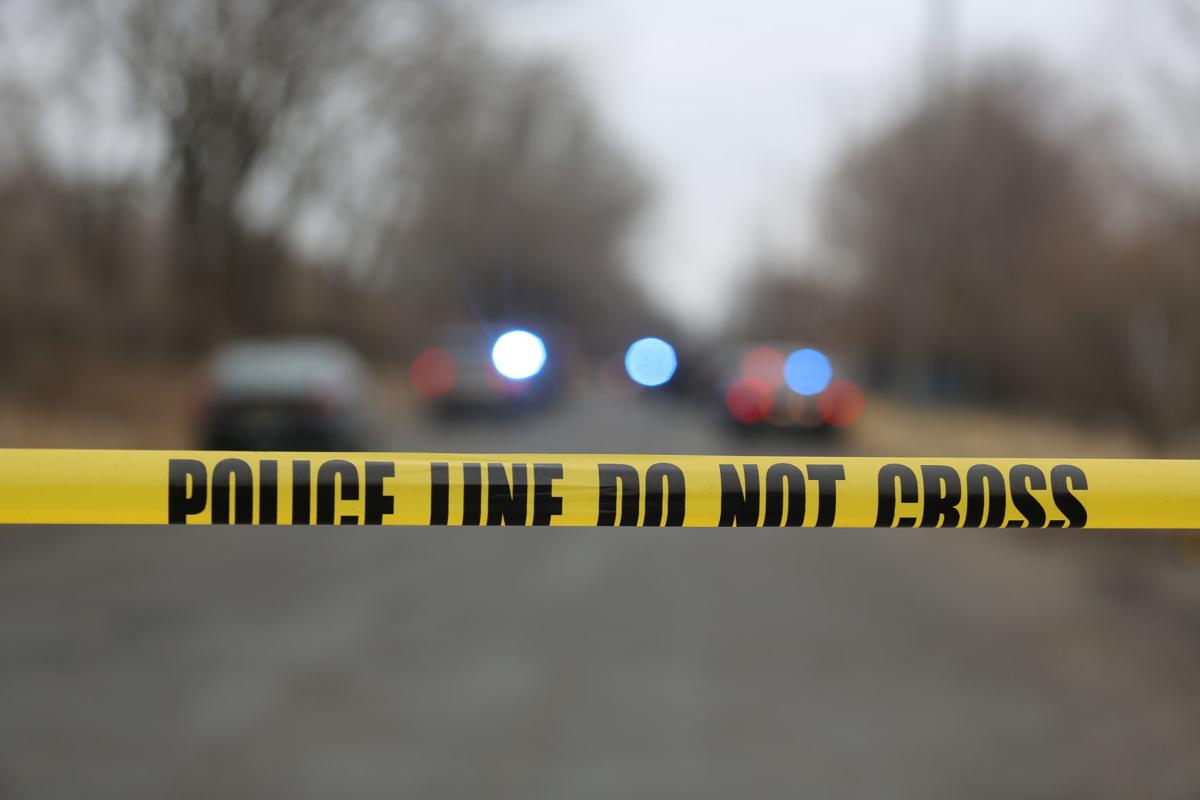 HAMMOND — Police are warning homeowners once again to lock all their doors and windows after a man suspected in a series of recent home invasions struck again Thursday night. 
At about 10 p.m. Thursday, Hammond police were called out to a house in the 7300 block of White Oak Avenue for a report of a home invasion, according to Hammond Police Lt. Steven Kellogg.
The suspect gained entry into the home through an open window, police said.
The victim told police she was sleeping when she woke to the sound of someone looking through her closet, police said. The victim stated she then observed a black male, who appeared to be in his 20s, standing at the foot of her bed while pointing a handgun at her.
She said the suspect continued pointing a gun at her and forced her to assist in gathering and carrying items out of the home.
The suspect fled the home, and the female immediately called 911.
"One additional person was in the home asleep during the incident, and neither (person) was injured during the encounter," Kellogg said. 
The suspect is believed to have committed multiple home invasions recently and should be considered armed and dangerous, police warned.
Money and several firearms were reported stolen during the most recent incident. 
Any suspicious subject or activity should immediately be reported to 911, Kellogg said. 
Residents also are encouraged to check home video monitoring systems they may have. Anyone with information should contact Hammond Police Det. Sgt. Munoz at 219-852-2995, especially if they believe they have captured footage of the area or have any information concerning this crime. 
Police believe the same man is behind several armed home invasions that occurred Monday night and Tuesday. 
Kellogg said officers were called to a home about 8 p.m. Monday in the 4300 block of Elm Avenue for a report of a home invasion. 
A man and woman residing there stated that they heard a noise and found a man had entered the home, pointed a handgun and demanded money and jewelry. The suspect fled their home with the stolen items, Kellogg said. 
Officers were investigating that crime when they received another call at about 8:40 p.m. Monday in the 4900 block of Oak Avenue. There, a woman said she was exiting her apartment when she observed a man walking toward her door.
"She attempted to re-enter her apartment when the male forced his way in behind her. The suspect again had possession of a firearm and stole various items including money and credit cards from this location. The female was uninjured," Kellogg said. 
About four hours later, on Tuesday, officers were dispatched to a home in the 6600 block of California Avenue for another home invasion, Kellogg said. 
A woman in the home said she was sleeping and woke to find a man in her home. He allegedly sexually battered her inside her bedroom before fleeing with money, Kellogg said. 
Hammond police believe the suspect to be the same person in all three incidents.
In the first string of burglaries, the suspect was described as a black male in his 20s, about 5 feet, 10 inches tall, and very thin, between 130 to 140 pounds.
He was described as wearing dark denim jeans, a dark or black jacket with a light (possibly gray) pullover hoodie underneath. The suspect was in possession of a handgun in all three cases, Kellogg said. 
"If you see any suspicious activity in your neighborhood, or you believe to see someone matching this description, stay inside your home with the doors and windows locked and call 911 immediately," Kellogg said.