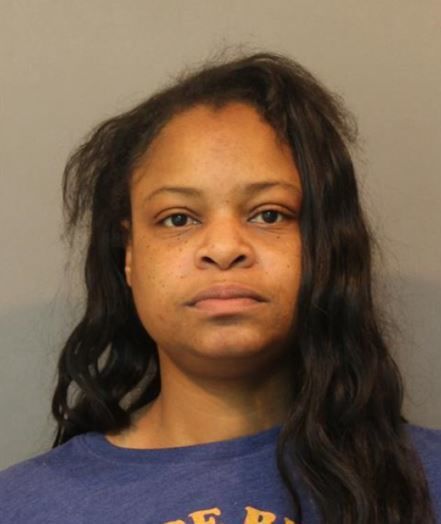 CROWN POINT — A Gary woman was being held Wednesday on charges alleging she broke into her ex-girlfriend's apartment, pointed a gun at the ex-girlfriend's head and threatened to kill her.
Marcile R. Lewis, 42, was arrested early Monday after the Northwest Regional SWAT team entered the apartment in the 2600 block of West 61st Place in Merrillville, court records state.
The ex-girlfriend told police she and three children, ages 14, 7 and 6, were forced to barricade themselves in a bathroom during the three-hour ordeal that ended when the SWAT team rescued them.
A Lake Criminal Court magistrate entered not guilty pleas on Lewis' behalf during an initial hearing Wednesday. She's facing six felony charges, including criminal confinement, battery by means of a deadly weapon, intimidation, pointing a firearm and residential entry.
Lewis' bail was set at $75,000 surety or $7,500 cash.
The ex-girlfriend told police she arrived at the apartment with the children, who were staying with her for the summer, about 10:20 p.m. Sunday and noticed Lewis' car outside.
The woman and Lewis dated for about five months and separated in late 2020, court records state.
Lewis, who did not have permission to be in the woman's apartment, unhooked a door chain lock when the woman and children arrived, records state.
As the ex-girlfriend turned to close the door, Lewis pushed a handgun into the back of her head and she heard a click, according to court documents.
The woman told police she ran away from Lewis and retreated into the bathroom with the children while she called 911.
Lewis remained outside the bathroom while the woman was on the phone with dispatchers, yelling insults and threatening to harm or kill the woman, records allege.
Police obtained a search warrant about 1 a.m., and the SWAT team entered the apartment about 1:20 a.m.
A loaded, black .40-caliber semi-automatic handgun was recovered from a shoe box in the living room, records state.
Lewis' formal appearance before Judge Diane Boswell was set for June 24.