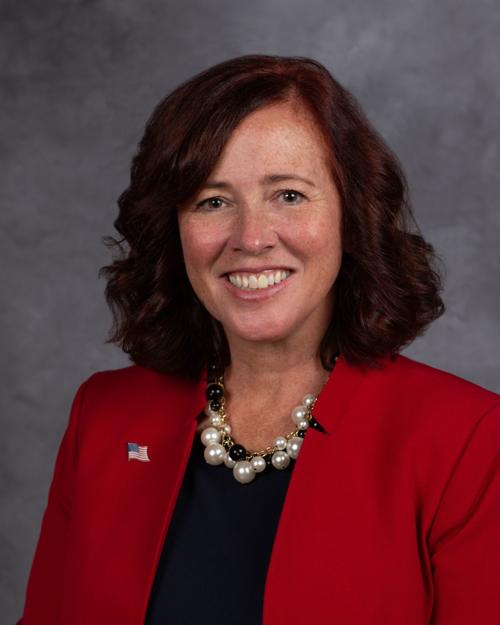 VALPARAISO — Local attorney Katrina Spence-Smock has announced her intention to run as a Republican for the judicial seat being vacated next year by Porter Superior Court Judge Roger Bradford.
"I have found that the various roles I have held in my lifetime, from being a wife, mother, deputy sheriff, deputy prosecutor, attorney, board member, volunteer, coach … and even Girl Scout leader have provided me with insight, patience, humility and drive to administer the awesome duties and power entrusted to this office," she said in a prepared statement.
"If I am blessed to be elected to this office, I will continue Judge Bradford's commitment to impartiality, fairness and well-reasoned judgments based on the law and the Constitution," Spence-Smock said.
Bradford, a Republican, who has served nearly 40 years, has announced he will not be seeking re-election after his current term ends next year.
Spence-Smock, of Valparaiso, has been in private practice and has operated her own law firm since 2009, focusing on family, motor vehicle and criminal law.
She said she has served as pro tem judge in several other courtrooms around the county and has a long history of leadership and volunteer service with the county veteran's court.
Spence-Smock also had worked for the Porter County prosecutor's office, and as a deputy sheriff in Cook County, Illinois, and as a legal adviser to then-Cook County Sheriff Michael Sheahan.
Local attorney and county Public Defender Mitch Peters, a Democrat, has announced his intention to run for the seat being abandoned at the year's end by Republican Porter Circuit Court Judge Mary Harper.
Harper said she is intentionally stepping down a year early in order to give her successor, who will be appointed the governor, a year to serve while running for the job.