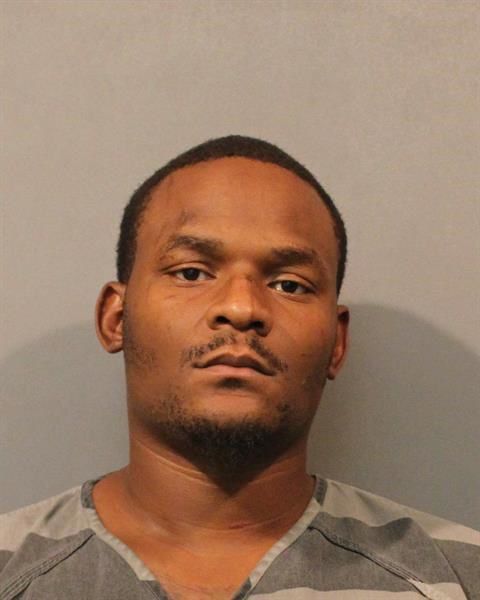 CROWN POINT — A judge entered formal not guilty pleas Monday for a Gary man accused of throwing his 7-month-old son and choking the infant.
Lake Criminal Court Judge Salvador Vasquez also postponed a bail review hearing for Quitman T. Triplett-Hudson, 32, at the request of defense attorney Benjamen Murphy.
Triplett-Hudson's bail is set at $200,000 surety or $20,000 cash. A bail review hearing is set for April 22.
The Lake County prosecutor's office filed amended charges April 1 that carry stiffer penalties if Triplett-Hudson is convicted, including level 1 felony attempted murder, level 3 felony counts of neglect of a dependent and domestic battery, level 5 felony domestic battery, and level 6 felony and Class A misdemeanor counts of resisting law enforcement.
Vasquez granted Deputy Prosecutor Mryam Afshar's motions for a no contact order and order for the baby's medical records. The boy was in critical condition at a Chicago hospital when charges initially were filed March 23.
Police responded to a fight March 21 at a Speedway gas station at 750 S. Lake St. and saw Triplett-Hudson, who had a swollen eye, leaving as a man followed him, yelling for police to arrest him.
A witness told police he was walking through the Speedway parking lot when he saw Triplett-Hudson get out of his car and sit the 7-month-old in a puddle of muddy water.
The witness told police Triplett-Hudson threw his son into the air, let the baby fall on the pavement, then picked him up and tried to choke him with one arm.
The witness struck Triplett-Hudson in the face to stop him. The first strike appeared to not faze Triplett-Hudson, so the witness struck Triplett-Hudson multiple times until he stopped choking the infant, records say.
The baby's mother, who left the infant in Triplett-Hudson's care before going to work, told police Triplett-Hudson was known to smoke marijuana dipped in embalming fluid. However, she said he was sober when she spoke with him on the phone that afternoon, records say.