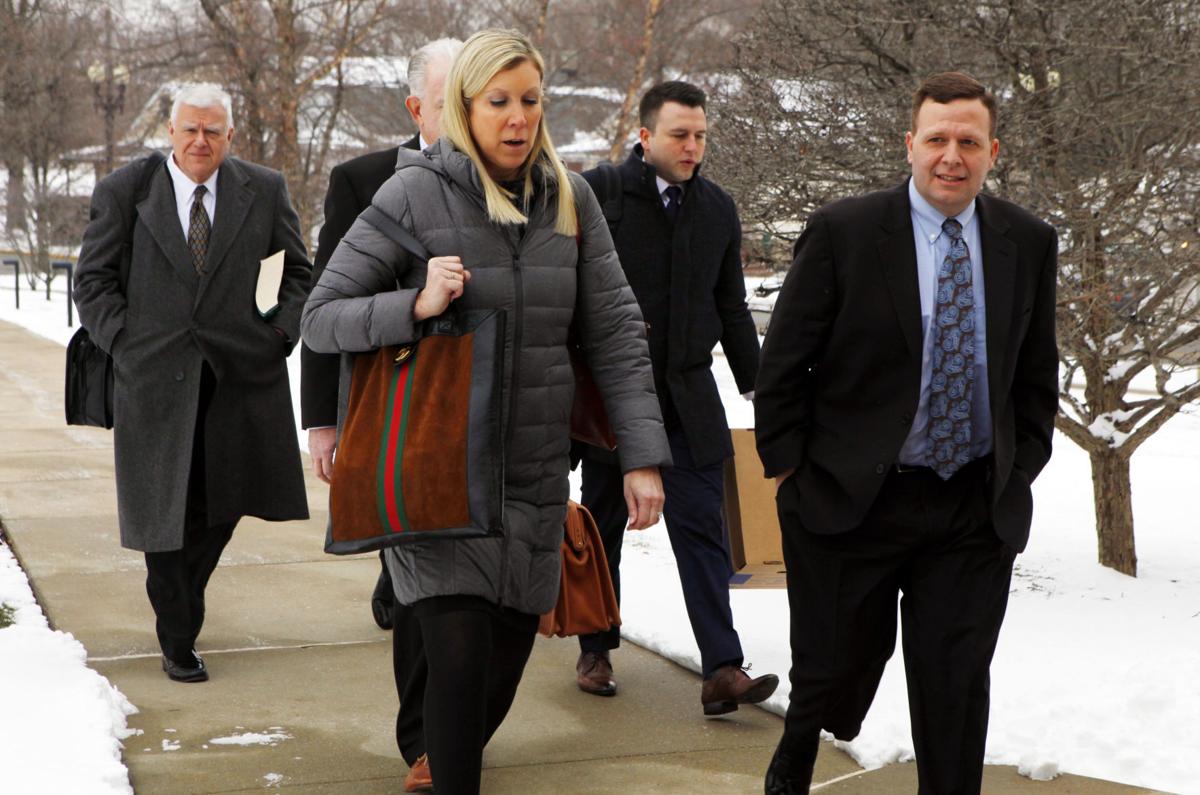 HAMMOND — The bid process for new garbage trucks was rigged, former Portage Street Superintendent Steve Charnetzky told jurors in Mayor James Snyder's public corruption case.
Charnetzky told the jury his opinion of Snyder began to change when the mayor cut him out of the process to develop bids for new automated garbage trucks. He said Snyder appointed his assistant, Randy Reeder, to the task.
The garbage trucks are the center of one of the bribery charges. Snyder is accused of taking $13,000 from Great Lakes Peterbilt, a truck dealership, in return for steering the bids to that company.
"I felt the bid process was being done illegally, and I didn't want it to tarnish the department or myself," Charnetzky told jurors Friday about why he reached out to the FBI.
Charnetzky told jurors he had 31 years of experience on the department, 20 as superintendent. He said he had been responsible for drawing up bid specifications numerous times in his tenure. In each instance, he said, he would form a committee of workers who used the piece of equipment to draw up the bids.
In previous testimony this week, FBI Special Agent Eric Field testified Reeder used bid specifications from Peterbilt and McNeilius, a truck body manufacturing company, to formulate the bids.
Charnetzky said Reeder told him he was directed to award the bid to Great Lakes Peterbilt "regardless of how high the bid is."
Charnetzky said Snyder also told him to begin "writing up" head mechanic John Beck to lay a case to fire Beck because Beck was causing problems over the garbage truck bids.
Charnetzky also authenticated audiotapes of a meeting he secretly recorded. In the meeting, City Attorney Gregg Sobkowski questioned Reeder about the development of the bid specifications.
Charnetzky voted for Portage Mayor James Snyder twice before asking the FBI to investigate Snyder.
"I'm not really a politician. I feel I vote for the best man or woman," Charnetzky told jurors in the seventh day of Snyder's public corruption case.
Less than two years after Charnetzky voted for Snyder the second time and after Snyder returned Charnetzky to the job of street superintendent, Charnetzky was one of two men who alerted the FBI to Snyder's possible wrongdoings in September 2013. That contact led to the FBI opening the investigation into Snyder in November 2013 and resulted in Snyder being indicted in November 2016 on two charges of bribery and one count of tax obstruction.
City Councilman Pat Clem, D-2nd, was reported as the second man who approached the FBI with information to launch the investigation.