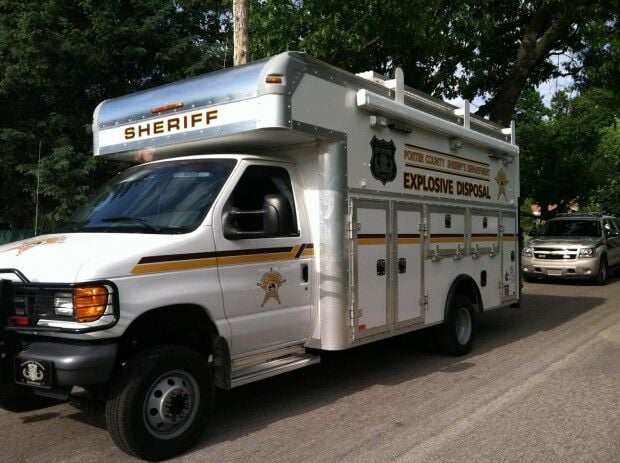 CROWN POINT — A bomb squad was called after a Crown Point resident inadvertently bought a hand grenade Friday afternoon, police said. 
At 1 p.m. the Porter County Bomb Squad was called to the 700 block of Main Street in Crown Point, said Crown Point Police Department Assistant Chief Jim Janda. 
A Crown Point resident had bought items at an estate sale and discovered a hand grenade among them, Janda said. 
The person called police and the bomb squad was called as a precaution. No explosives were found in the grenade and there was no threat to the public. 
The scene was cleared without incident.