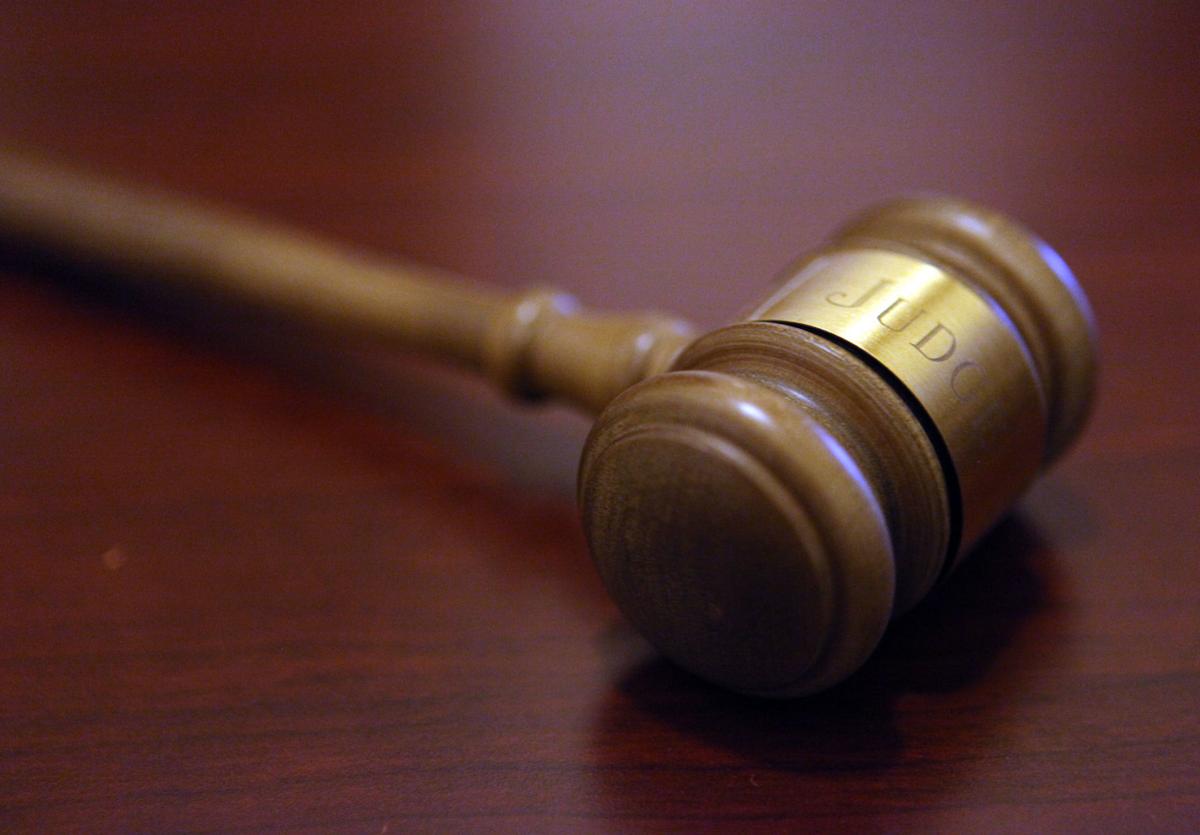 HAMMOND — Former Lake County Sheriff John Buncich wants the U.S. Supreme Court to overturn his conviction on public corruption charges.
His defense attorney, Kerry C. Connor, made public over the weekend his newest appeal to the high court in a court memo to U.S. District Court Judge James C. Moody.
Moody has been preparing to re-sentence Lake County's former top cop after Buncich's earlier appeal to the Seventh Circuit Court in Chicago still left him convicted of bribery and fraud charges.
A federal jury in Hammond found Buncich guilty more than two years ago of six felony counts of bribery and wire fraud after viewing dozens of video and audio recordings and hearing testimony by witnesses and accusations by federal prosecutors of how the former sheriff's political fundraising campaign had become a solicitation of bribery to towing firms working for county police.
Moody imposed a 188-month sentence Jan. 16, 2018, on the 73-year-old Buncich, who is currently housed in a U.S. Bureau of Prison medical center in Springfield, Missouri.
Buncich has maintained his innocence. He denied all wrongdoing on the witness stand during his 14-day trial.
Connor had some success with a three-judge panel of the Seventh Circuit Court of Appeals in Chicago, which reversed Buncich's conviction on three of five wire fraud counts June 5.
But those judges left Buncich convicted of the remaining fraud and bribery convictions.
Connor asked the Supreme Court earlier this month to weigh in on the case, and the high court has responded favorably.
Connor said the court has begun a review of Buncich's case by ordering the solicitor general, the fourth highest ranking official in the Justice Department, to develop arguments on whether the former sheriff was unjustly convicted.
Connor said it is unclear how long a Supreme Court appeal would last.
Buncich still hopes to salvage his life-long career in law enforcement.
He joined the Lake County police in the early 1970s and rose in the ranks over the decades to be elected sheriff in 1994 and 1998 and again in 2010 and 2014.
Buncich was in the midst of his final term in office when the government began investigating allegations of bribery between towing companies who remove cars from Lake County highways and streets and publicly elected officials who control the towing firm's access to lucrative work.
The government claimed Buncich's reelections were so expensive he had to personally loan his campaign tens of thousands of dollars and he became obsessed with reimbursing those loans through political fundraising.
Buncich held the sole authority to grant contracts to private towing firms. The government said he used that authority to squeeze donations from firms eager to be on the sheriff's towing list and receive the most lucrative territories.
Federal prosecutors indicted Buncich Nov. 17, 2016. Assistant U.S. Attorney Philip Benson presented jurors in the 2017 trial with testimony by two tow firm owners who testified they paid Buncich bribes and testimony by Timothy Downs, the sheriff's second-in-command, that he collected money from towing firms and promised lucrative work for generous donors, even at the expense of more stingy towing firms on the sheriff's list.
"Some people weren't friendly (and will) bite the dust," Downs predicted in one recording a government informant secretly made.
Downs and one of the towing firm operators who paid illicit bribes pleaded guilty to reduced charges and were released on federal probation. The other towing operator was an undercover FBI informant and wasn't accused of wrongdoing.
When Buncich denied wrongdoing from the witness stand, federal prosecutors countered with testimony that Buncich's bank accounts swelled with unexplained wealth prosecutors suggested was the result of illegal kickbacks.
The jury's guilty verdicts removed Buncich from office.
Connor argued in her appeal to the Seventh Circuit that the prosecution's claims of Buncich's unexplained wealth were inadmissibly vague and unfairly prejudiced him before jurors.
Federal prosecutors later conceded that Connor was right that three of the five wire fraud convictions were based on inadmissible evidence and should be reversed. But the government contended the remaining wire fraud and bribery counts were untainted.
Appeals Judges Illana Rovner, William Bauer and Michael Brennan ruled the prosecutorial error over the inadmissible bank account evidence was harmless because "other evidence presented to the jury was extensive" and a rational jury could rightly reject Buncich's excuses as implausible.
Connor is now asking the Supreme Court to overturn the Seventh Circuit's opinion that the prosecutorial error was indeed harmless.