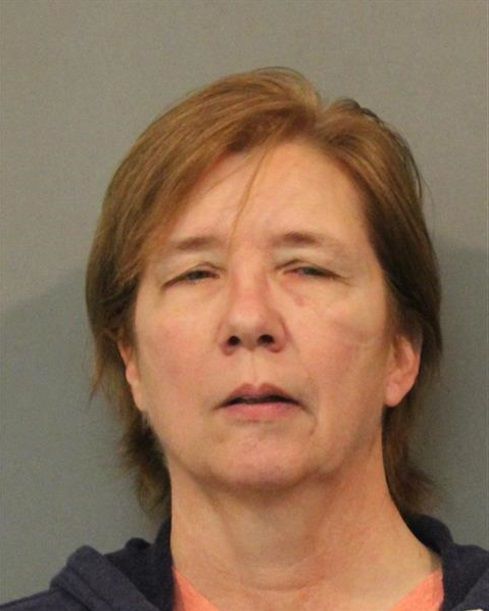 CROWN POINT — Lake County prosecutors agreed Wednesday to dismiss charges against a Chicago police officer accused of hitting a gaming agent if she stays out of trouble with the law for the next year.
Sgt. Lori Cooper, 34, entered into a pretrial diversion agreement, which requires her to successfully complete a substance abuse program.
If Cooper holds up her end of the deal, Lake County prosecutors will drop her charges in May 2022.
Cooper told Judge Salvador Vasquez she was before him because of "bad choices, bad company, drinking in excess and acting in an irrational manner."
According to court records, a Hammond police officer was working off duty as security Oct. 30 at the Horseshoe Casino when he was asked to respond to a bathroom because a casino employee "may have been battered by an intoxicated female patron."
When he arrived, the employee was not injured and did not want to see criminal charges against Cooper.
However, Cooper and a friend, who both appeared intoxicated, were told several times to leave the premises, records state.
While being escorted out of the casino by the off-duty officer and an Indiana Gaming Commission agent, Cooper charged the agent and struck him in the chest and stomach area with an open hand, court records allege.
Cooper was charged in November with felony battery on a public safety official and misdemeanor resisting law enforcement, public intoxication and disorderly conduct.
Cooper's attorney, Lakeisha Murdaugh, said Cooper completed an anger management program, sought out therapy and "made a lot of progress" while her case was pending.
Lake County Deputy Prosecutor Jacquelyn Altpeter said Cooper also completed an alcohol treatment program.
Cooper told the judge she remains employed with Chicago police.
Chicago police said Cooper was relieved of her police powers after the incident. She remains relieved of her police powers pending the outcome of an internal investigation, a spokesman said.
Vasquez said he would accept her agreement.
Numerous letters about her character were submitted, and Cooper had no criminal history, he said.
While her agreement does not require her to stay out of casinos, Vasquez said he would personally recommend it.