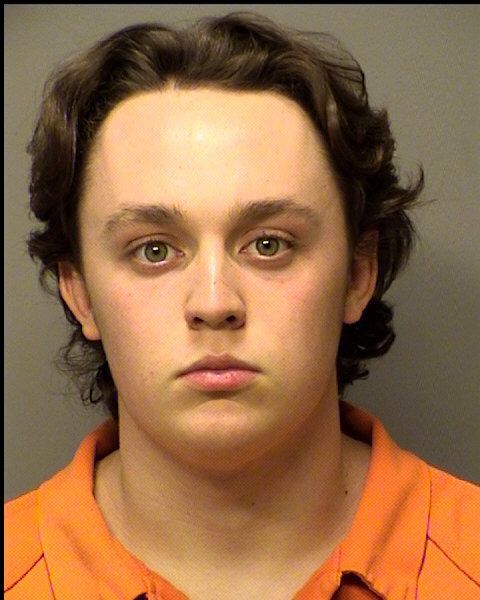 Suspicions that two Lake County teenagers were killed in a botched Porter County drug deal last month were first brought to police by a friend of the victims, police confirmed Friday.
The Times has obtained a copy of a computer slideshow presentation, complete with apparent text messages from people claiming to be friends or associates of both the victims and their suspected killer, Connor R. Kerner. The computer file appears to raise Kerner's name as a possible suspect to police days before authorities arrested and charged the Valparaiso teenager with murder.
Kerner, 17, of Valparaiso, is being held without bond in the Porter County Jail on charges of murdering Thomas Grill Jr., 18, of Cedar Lake, and Molley Lanham, 19, of St. John.
The two disappeared Feb. 25. Police found their bodies March 2 in a burned-out car in a remote rural location southeast of Valparaiso.
The Porter County prosecutor alleges Kerner fatally shot Lanham and shot and beat Grill with a pipe wrench Feb. 25 during a dispute with Kerner, at Kerner's home, over drugs.
On Friday, St. John Police Chief James Kveton said his department immediately reported their disappearance on a national database as soon as it was reported to his department.
Text messages presented last week to police, prior to the discovery of the victims, are part of a computer slideshow presentation apparently created by friends concerned for the victims, police said.
It constructs a timeline in which the victims were last seen alive at 11 a.m. Feb. 25, leaving for Kerner's home to make a drug transaction, and that the victims' cellphones were turned off at 11:50 p.m. that night.
It provides photographs of cellphone screens filled with text exchanges between two people claiming to know the victims and Kerner.
One associate texts another, "Do you know the name Kerner?"
The other responds, "Conner (sic) Kerner"
The two appear to go back and forth in the text messages, indicating their suspicions that Kerner had something to do with the other teens' disappearance.
One gives a Valparaiso street address for Kerner matching the one found in court records.
Another provides photos of a text exchange in which the sender asks Kerner if he had seen Grill on Monday, noting, "We ain't heard from him since yesterday noon."
The person identified in the text messages as Kerner replies that he didn't see Grill that day. He states he only received a text at noon from Grill that he was going to Illinois and would contact Kerner later — but never did.
One associate then gives his opinion to police that Kerner's alibi sounds false.
Kveton said police received the texts late last week. "When we received additional information, we acted upon it — whether with the technical ability to ping a phone or reaching out to other law enforcement agencies where we had information where they might be. Cedar Lake, St. John, Valparaiso and Porter County were collaborating the entire time," he said.
Porter County police said earlier this week their investigation began the morning of March 2 with a confidential informant claiming Kerner admitted he carried out the killings.
Sign up for our Crime & Courts newsletter
Get the latest in local public safety news with this weekly email.