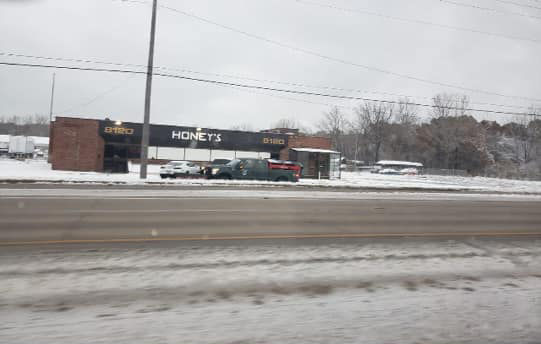 GARY — The city has fired the snowplow driver caught clearing snow from a Gary strip club parking lot at taxpayer expense, a municipal attorney confirmed Friday. 
Marcus Jones, a foreman with the Gary Parks Department, was fired Friday after an investigation determined he was the driver of a city-owned vehicle clearing snow at Honey's Gentlemen's Club, 8120 Melton Road, in the aftermath of the latest November snowfall, City Attorney Rodney Pol told The Times.
"Mr. Jones admitted to clearing snow at that location upon the request of a business owner," Pol said.
Pol said Jones' use of a city vehicle was determined to be a violation of the city's personnel manual "as a misuse of city property and a serious interference with the orderly operation of city business."  
A photo of a city vehicle in the parking lot of Honey's Gentlemen's Club began circulating Monday on Facebook. Mayor Karen Freeman-Wilson later confirmed to The Times the photo was connected to the incident.
The mayor addressed the incident earlier this week during a Gary Common Council meeting at the Genesis Convention Center. 
"It was brought to our attention late (Monday) that there was a city vehicle plowing on private property. It is a personnel matter that we handled expeditiously, and we take that seriously," Freeman-Wilson said.
Jones was hired by the city on Jan. 16, 2013, Pol said. 
Pol said Jones made $45,000 a year as a foreman and previously worked with the city's General Services under the Department of Public Works. According to Pol, as a foreman, Jones led, directed and oversaw staffing, operations and activities assigned to park maintenance crews.
Sign up for our Crime & Courts newsletter
Get the latest in local public safety news with this weekly email.