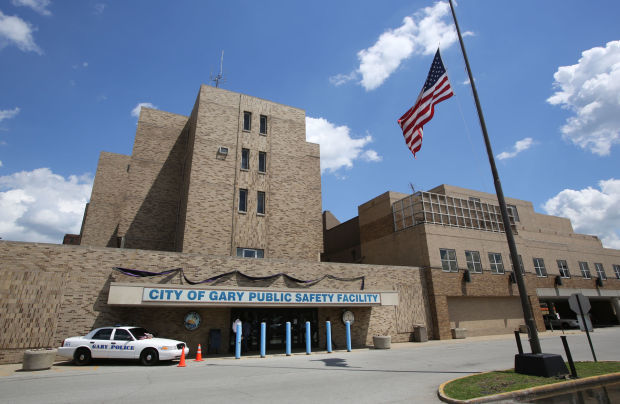 GARY — Alarmed by a homicide spike since Jan. 1, city leaders are urging people to come forward with tips as the Police Department crafts an action plan to curb violence. Those efforts include emergency hires. 
Twelve people have been murdered within the city limits since the start of the year — mostly by gunfire. That's up from nine homicides reported around the same time last year, according to police.
Officials say 18 people have been wounded by gunfire since Jan. 1, compared to 12 at the same time last year. 
Police Chief Richard Allen is urging the public to come forward with information to aid investigators. 
"If something happened to you, I know you would want someone with information to contact the police and assist with holding the perpetrator accountable," Allen said. 
The city's 12th homicide was reported Wednesday when authorities found 42-year-old Pamela Crider shot in the face and lying unresponsive in the roadway in the city's Tolleston section. Coroner's investigators identified Crider through fingerprints.
3 family members ID'd as victims
Among the latest victims were a husband, wife and brother found dead within a week of each other. 
Wayne Valentine, 69, of Fair Oaks, was found dead from a gunshot wound about 9:10 p.m. Sunday in the 2400 block of Jennings Street, according to the Lake County coroner's office. His brother, Jimmy Valentine, 55, of Gary, was found dead from a gunshot wound about 12:20 p.m. Monday in a ditch in the 2500 block of Calhoun Street.
Jimmy Valentine's wife, Tracy Valentine, 48, of Hobart, and Timothy Snow, 55, of Hammond, were found dead Feb. 20 inside a home in the 400 block of Jefferson Street. Snow was not related to the other victims. 
The causes of their deaths were pending further investigation, a coroner's release said.
Any possible motives behind the three family members' homicides are unknown, and police haven't said if they are connected.
Court records show Jimmy Valentine had a criminal history related to drug use, possession and dealing. 
In response to the killings, Mayor Karen Freeman-Wilson said the department is doing what it can to tackle drug activity in the city through undercover operations, data analytics and anonymous tips, paying special attention to areas with known drug activity. 
The police department also is partnering with other law enforcement agencies and task forces, such as the High Intensity Drug Trafficking Area team, Gang Response Investigative Team, Lake County Drug Task Force and other entities with increased patrols in targeted high-crime areas.
Addressing manpower issues
According to the mayor's news release, the department is working to increase the number of police officers to 180 through an emergency hiring process.
"The additional goal of reaching 190 officers has been set as the Gary Police Department seeks additional funding through other resources to be determined," Allen and Freeman-Wilson said in the release. 
It is unclear where that money will come from amid a budget crunch.
In December, Freeman-Wilson's administration had asked the police department to cut more than $1 million from its budget and manage a staffing level around 180. 
At the time, Fraternal Order of Police President Terry Peck said the proposed manpower level and budget cuts would lead to understaffed shifts, slower response times and detectives handling unmanageable caseloads.
He also said officers would have to resort to "reactive" instead of "proactive" patrolling.
Anyone with information about the homicides of the Valentine family members and Snow is asked to call Detective Edward Gonzalez of the Lake County/Gary Metro Homicide Unit at 219-755-3855.
To share information about Crider's death, call Detective Kris Adams of the Lake County/Gary Metro Homicide Unit at 219-755-3852.
To remain anonymous, call 866-CRIME-GP.