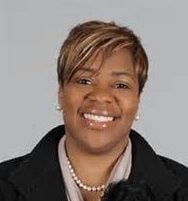 GARY — A close confidant and former consultant to ex-Mayor Karen Freeman-Wilson who once held various city government jobs during Freeman-Wilson's reign in Gary has been charged with wire fraud.
Mary Cossey, of Munster, is accused of concealing more than $250,000 in income and assets as part of her serial bankruptcy filings beginning in 2013, including $187,000 deposited into a bank account owned by an "Individual A."
"Individual A" is referred to as a female in court documents. 
Cossey has been charged with one count of wire fraud.
She served as director of the mayor's office of constituent services under Freeman-Wilson, who was mayor in Gary from 2012 to 2019. When Cossey took over as executive director of the Gary Housing Authority in 2013, she came "highly recommended" by Freeman-Wilson, according to The Times archives.
Cossey has received payments for consultation services over the years from Freeman-Wilson's campaign, court records show.
Freeman-Wilson has not been charged with any wrongdoing, nor is she identified in court records as being connected to the scheme allegations.
Freeman-Wilson, who now is serving as president and CEO of the Chicago Urban League, declined comment on the case Wednesday.
Cossey deferred comment to her attorney, Scott King. 
King said Cossey denies the allegations, saying he believes this wire fraud charge may be "some kind of pressure tactic" by the federal government to get information on someone else. 
"Whether it's the former mayor or someone else, I don't know," King said. 
'Secret lending relationship'
A special agent with the FBI's Public Corruption Task Force laid out the case in a federal court filing Tuesday. 
"Cossey … defrauded the (bankruptcy) trustee and creditors by maintaining a secret insider lending relationship with Individual A, and making over $231,000 in fraudulent preferential payments to Individual A during the term of her bankruptcy," charging documents state.
In her bankruptcy filings, Cossey did not disclose her "personal lending relationship with Individual A," court filings allege.
During Cossey's bankruptcy, Cossey paid three times more to Individual A than to her trustee in her Chapter 13 bankruptcy case, court records state.
This is a violation of bankruptcy law, which bars debtors from favoring some owed creditors at the expense of others, court records state; for example, a person cannot choose to repay the full amount of a personal debt to a close friend or relative but only pay back a fraction of credit card debt, FBI agents wrote in Cossey's charging documents.
Federal agents added that the "unusual" large, frequent sums of cash deposited to Individual A's bank account by Cossey came from "an outside or non-legitimate source."
Cossey did not obtain the cash from her reported wages/earnings, and the number and frequency of cash withdrawals did not come close to matching the large sums of cash deposited into Individual A's bank account.
Federal agents also point out Cossey opened a new BMO Harris savings account in February 2016, eventually transferring most of $2,500 in that account to Individual A before closing the account down six months later.
"Individual A" reportedly let Cossey — while Cossey was in the midst of bankruptcy — charge more than $240,000 to her American Express credit card on clothing, jewelry and accessories, including more than $4,800 in Gucci handbags; a mink jacket costing nearly $2,100 in New York City and more than $5,800 on shoes and apparel at Neiman Marcus, court records state.
Cossey charged to Individual A's credit card $44,191 in 2014; $45,956 in 2015; $52,068 in 2016; $47,188 in 2017; and $54,590 in 2018, records state.
In her bankruptcy filings, Cossey reportedly budgeted only $70 per month for clothing and laundry, and only $50 for personal grooming, yet charged over $5,700 for beauty and spa services, court records allege.
Cossey spent $25,000 on travel during her five-year bankruptcy, including at least five trips to Las Vegas and a vacation in Puerto Rico, court records allege.
Cossey made 60 teller deposits totaling $102,000 to Individual A's BMO Harris account from Jan. 1, 2013, to Dec. 31, 2018. Some of the money was to "satisfy her ongoing personal debt" with Individual A. 
"Substantial cash deposits were often made when Individual A's account balances were low, or just before credit card payments were due," records state.
"Individual A acted as a personal lender and enabled Cossey to spend extravagantly through Individual A's American Express credit card account and hide large sums of disposable income from the Chapter 13 trustee, which if disclosed, would have dramatically altered the amount of recovery for Cossey's creditors," the charging documents state.
Individual A allegedly signed off on $12,500 in charitable contributions from her political campaign to a nonprofit organization called Gary Indiana New Day Foundation and registered under Cossey's rental property address in Gary.
In turn, Cossey received $12,500 in consulting fees from Gary Indiana New Day Foundation, but the campaign was the actual source of those funds, court documents state.
Despite the nonprofit being largely inactively after October 2014, Cossey reported receiving $17,500 for consultant work from the foundation, agents said.
Gary Indiana New Day Foundation — registered with the state in November 2011 — purported to be a charitable civil, social and faith organization that addressed poverty within the city. It was registered as a tax-exempt nonprofit, but its status was revoked in May 2014 for failure to file its annual reports three years in a row, reports state.
Cossey, a serial filer in bankruptcy court, has been accused of, among other things, concealing $29,000 in transfers to Individual A in the year leading up her bankruptcy filings.
In an interview with FBI agents, Individual A allegedly said Cossey had been an authorized user on Individual A's credit card for more than 10 years, and that Cossey consistently and timely paid her back "down to the penny," court records allege.
Federal subpoenas show frequent substantial money transfers from Cossey to Individual A's bank account via teller deposits, signing over checks and other means.
Subpoenas of Individual A's bank account revealed more than 200 cash deposits — totaling $250,000 — between January 2013 and September 2019.
Cossey also is accused of concealing $78,000 in severance pay from Indiana American Water; $54,000 in retirement and investment account withdrawals; $5,000 in consulting fees from a political campaign and foundation; and more than $17,000 in rental income, among other income sources.
While in bankruptcy, Cossey obtained two car title loans against her 2009 Dodge Nitro, including a $3,985 title loan at a 149% interest rate, court records state. The next day, Cossey deposited the check into a bank account in Individual A's name.
King said Cossey has pleaded not guilty. 
The charges come months after city leaders confirmed the U.S. attorney's office issued subpoenas for documents dated from Freeman-Wilson's time in office. It was not entirely clear Wednesday if the earlier subpoenas are related to Cossey's case. 
Cossey appeared in court Wednesday with her attorney King. She immediately surrendered her passport and agreed not to obtain a new one before being released on a $20,000 bond.
An arraignment hearing is set for 1 p.m. Aug. 24 before Magistrate Judge John E. Martin.
How much do mayors get paid in Northwest Indiana?