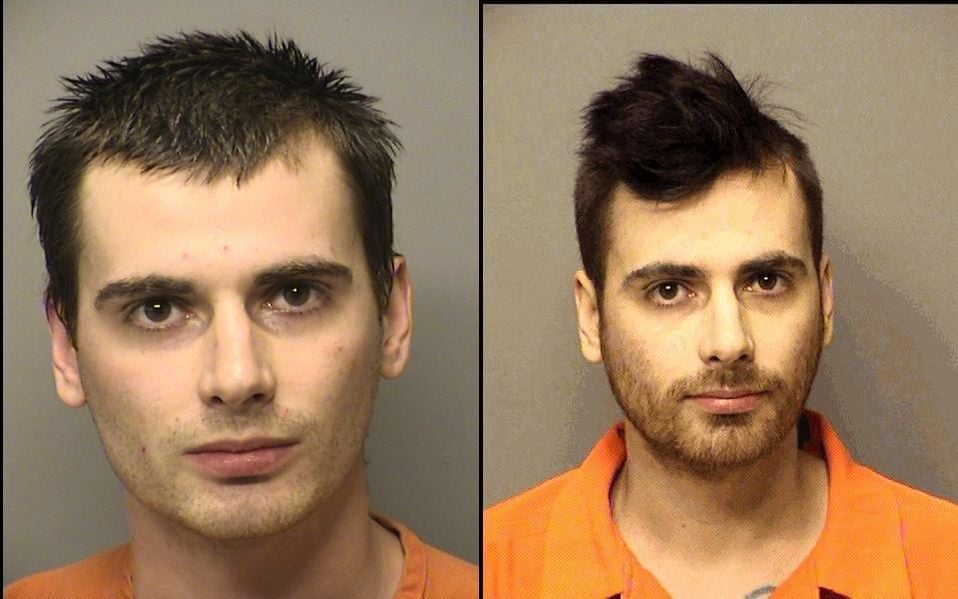 VALPARAISO — More than a year after fleeing during his child molesting trial, a 30-year-old South Haven man is back behind bars in Porter County and facing a new felony escape charge.
Phillip Kress was booked into the Porter County Jail Saturday after being caught nearly a month earlier in California.
He is scheduled to appear Jan. 4 before Porter Superior Court Judge Jeffrey Clymer on the prior molestation case and the new charge, according to the court.
Kress also faces 12 existing counts of possessing child pornography, according to his attorney Bob Harper.
A jury found Kress guilty in October 2017 on a felony count of child molesting a day after he left the trial at lunch reportedly to go to the hospital, complaining about kidney stones, court bailiff Tracy Goodpaster said at the time.
Later the same day he left court, the GPS ankle monitor Kress was required to wear as part of his bond signaled at 8:19 p.m. that the strap had been compromised along a roadside in South Holland, Illinois.
Kress had been charged with molesting a then 5-year-old girl between July 1, 2014, and Feb. 21, 2015, according to court documents. The girl reportedly told family members about the abuse even though Kress told her not to tell anyone or he would be "really mad," according to court documents.
The U.S. Marshals Service apprehended Kress in California late last month after obtaining an address and setting up surveillance on the home, according to Mark Gregoline, inspector for the U.S. Marshals Service Great Lakes Fugitive Task Force.
Porter County Sheriff Chief Deputy Jeff Biggs had said his department initially searched for Kress, but turned the case over to the Marshals Service when word surfaced that Kress was in California.
Harper, who did not hear from Kress during his time on the run, said Thursday he will continue representing Kress as he faces sentencing on the child molesting charge. Harper said an appeal is planned in that case.
Harper is also representing Kress on the child pornography charges and said it will be up to prosecutors to decide whether to pursue those counts.
Harper planned to meet with Kress in the next few days.
Biggs has said that Porter County has more than 5,000 active warrants from small claims all the way up to the higher level felonies. As many as eight to 20 new warrants arrive daily, he said.