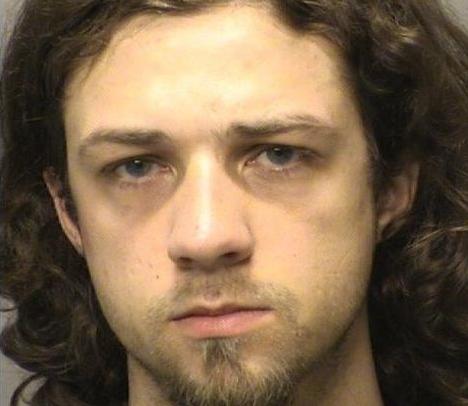 VALPARAISO — A Michigan City man, who had already served time behind bars for attempting to solicit a child on the Internet, was sentenced Monday to 40 years in prison after pleading guilty to repeatedly molesting a young girl over a period of five months.
Robert Greenboam Jr. had 15 years of his sentence suspended and to be served on formal probation, but has to serve at least 85 percent of his prison time as compared to the usual 50 percent, according to defense attorney Clay Patton.
The 31-year-old is listed now as a sexually violent predator and will remain on parole for the balance of his life after his prison term is completed.
Greenboam opted not to comment during his sentencing, but his young victim stood at the front of the courtroom and said after years of therapy, she can trust people again.
The girl, who was 9 and 10 during the period in question, said she also sees now that the abuse was not her fault.
She described how scared she was when coming forward to report the abuse and how angry the adults were around her. But she said the move brought her relief.
The girl's mother reportedly knew about Greenboam's criminal history, but did not think of him as a sex offender because he did not actually touch the girl he had hoped to meet in his first offense, according to charging information. She felt comfortable enough to leave him with her daughter.
He was arrested for child solicitation in January 2010 and received a three-year sentence, according to court documents. He was a registered sex offender at the time of this most recent offense.
The girl estimated that she had been molested by Greenboam more than 30 times, police said.
She told police she did not come forward sooner to report the abuse because Greenboam told her not to tell anyone or he would get in trouble.
Prosecutors agreed to drop the second and less severe of the two original child molesting charges as part of the plea agreement.