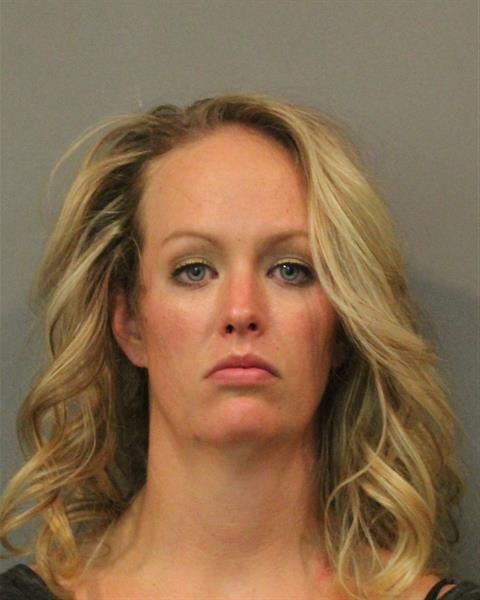 SCHERERVILLE — A Matteson, Illinois, police officer admitted to drinking alcohol before police found she had crashed into a curb along U.S. 30, blowing both of her front tires and causing her airbags to deploy, court records show.
Stacey J. Vander Kam, 32, of Lansing, has been employed as a Matteson patrol officer since Sept. 28, 2015, according to records obtained by The Times through a Freedom of Information Act request.
In response the request, Matteson officials said Vander Kam had no past disciplinary records and there was no record of administrative leave.
Vander Kam's attorney, Steven Mullins, did not immediately return a call seeking comment Tuesday.
Vander Kam was arrested by Schererville police Nov. 28 on suspicion of operating while intoxicated, according to police and Town Court records.
Schererville police were dispatched about 2:45 a.m. to the 1100 block of Lincoln Highway for a report of a vehicle that hit a curb and turned off to park, according to a police report.
An officer found Vander Kam in the driver's seat of a black sedan, which sustained heavy front-end damage. Vander Kam had blood on her face and hands, records show.
The officer noted the car's front tires were blown, and the airbags were hanging in all of the windows, the report states.
Vander Kam smelled of alcohol, had glossy and bloodshot eyes, and flushed skin. She appeared confused and slowly reached for her driver's license, the report alleges.
"Vander Kam admitted to having drinks at the Bullpen Luxury Bar and Grill prior to leaving to drive home," the report says. "Vander Kam stated that she reached for her phone when she struck the curb."
Vander Kam refused to take field sobriety tests and breath tests, the report states.
Police removed a firearm from her, and she was taken to Franciscan Health hospital in Dyer but refused medical treatment, records state.
Vander Kam's decision to refuse chemical testing resulted in a 12-hour hold at the Lake County Jail, Schererville Deputy Police Chief Jeff Cook said.
A $2,000 cash bond was posted on her behalf at the Schererville Police Department before her release the evening of Nov. 28, Cook said.
Vander Kam was charged with operating while intoxicated endangering a person, a class A misdemeanor, and operating while intoxicated as a class C misdemeanor.
She is scheduled to appear Tuesday in Schererville Town Court, online records show.