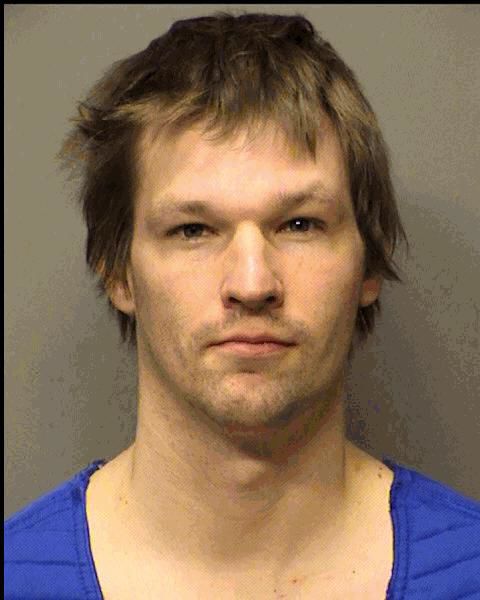 VALPARAISO — A 15-year-old Valparaiso-area girl told police she was fondled and possibly raped after being slipped a drug by a homeless man her parents knew and took in from the cold for the past month.
Robert Yates, 33, is charged with a felony count of sexual misconduct with a minor.
A plea of not guilty was entered on his behalf during an initial hearing Monday morning and his bond was set at $25,000 cash.
Porter Superior Court Judge Jeffery Clymer said the amount of the bond is based on the harm alleged to others and Yates' flight risk.
Yates began staying at the house in early January, and a week later, showed up at the girl's bedside at night, reached under her covers and began grabbing her in a sexual manner causing pain, police said.
The same type of touching repeatedly occurred during the week of Jan. 28 through Feb. 1 when the Valparaiso schools were out of session because of the weather, police said. The girl's parents were away at work.
The girl said she was watching a movie in her room on the night of Feb. 1 when Yates brought her chocolate milk, according to police. After drinking the milk, the girl said she felt dizzy and ill, and woke up with pain indicating to her she had been raped, police said.
"She advised that she thought she was raped by Rob, but had no memory of the incident," according to the charging documents.
Police said Yates purchased several items for the girl, including alcohol, cigarettes, flowers, Valentine's Day candy and a cellphone. He also put roses and a poem on her bed, and slept in her bed while she was away at school, police said.
Another person who shared texts with Yates about the girl provided police with a phone that included conversations where Yates allegedly said, "She looks very amazing and gorgeous just saying ... Don't tell her lol."
He also wrote, "(The girl) so beautiful with her glasses on she magnificent and gorgeous and she has the looks of a goddess" and "I did love (the girl) but I guess she hated me and I was going wait until she 18."
Police said they found an image of a drawing on Yates' Facebook page of a male and female embracing and about to kiss that was labeled "(the girl) and Rob."
Yates told the judge Monday he has problems with short-term memory loss.
When the bond was explained to him, Yates said, "I don't get in trouble."
The judge issued an order for Yates to have no further contact with the girl.