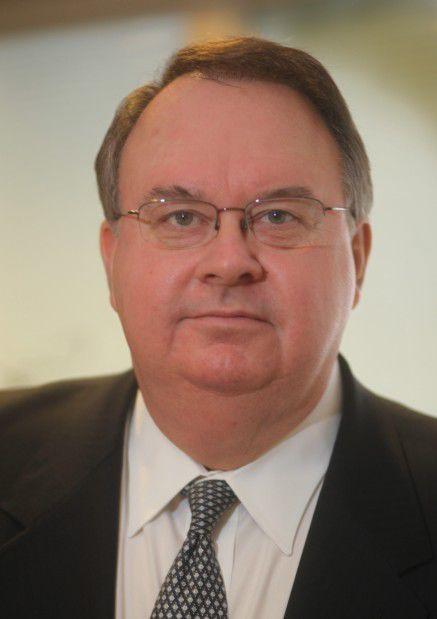 Office held: Lake County sheriff
Dates in office: 1995 to 2002 and again 2011 to Aug. 24 of this year.
The crime: Bribery, wire fraud and honest service wire fraud.
A U.S. District Court jury convicted the former sheriff Aug. 25, following a 14 day trial, of accepting tens of thousands of dollars in cash from two towing firm owners in return for giving them more lucrative town work from the sheriff's department.
Buncich said it costs about $200,000 to run for sheriff. He showered political fund-raising tickets on towing firm owners, including Scott Jurgensen, a former Merrillville Police Department officer and confidential FBI informant, and William "Willie" Szarmach, who became cooperating government witness.
They in turn plied him with cash and requests for lucrative towing assignments and they said he delivered.
Buncich denied all wrongdoing during three days of testimony, saying his conduct was unchallenged and "All candidates do this."
Assistant U.S. Attorney Philip Benson, who presented evidence against Buncich replied, "It's being challenged now isn't it?"
Keep reading for FREE!
Enjoy more articles by signing up or logging in. No credit card required.
Benson provided jurors with video and photographic evidence that Buncich used his campaign fundraising as cover for a scheme to solicit kickbacks.
Defense lawyers argued, to no avail, that Buncich has had a spotless reputation for honesty during his more than four decades as a county police officer and the government was staging bribery scenes for their undercover cameras, including one involving Buncich's former second in command, Timothy Downs delivering $7,500 to Buncich inside the sheriff's office in 2015 after Downs began cooperating with the FBI.
An FBI video surveillance recording of Buncich leaning into Szarmach's tow truck and Jurgensen giving Buncich $2,500 April 22, 2016, in the parking lot outside of Delta Restaurant in Merrillville.
An FBI video surveillance recording of Jurgensen giving Buncich $2,500 on July 21, 2016, in the parking lot outside of Delta Restaurant in Merrillville.
He awaits sentence now scheduled to take place Dec. 6.
Take a look at this gallery featuring corrupt politicians caught by former U.S. Attorney David Capp: