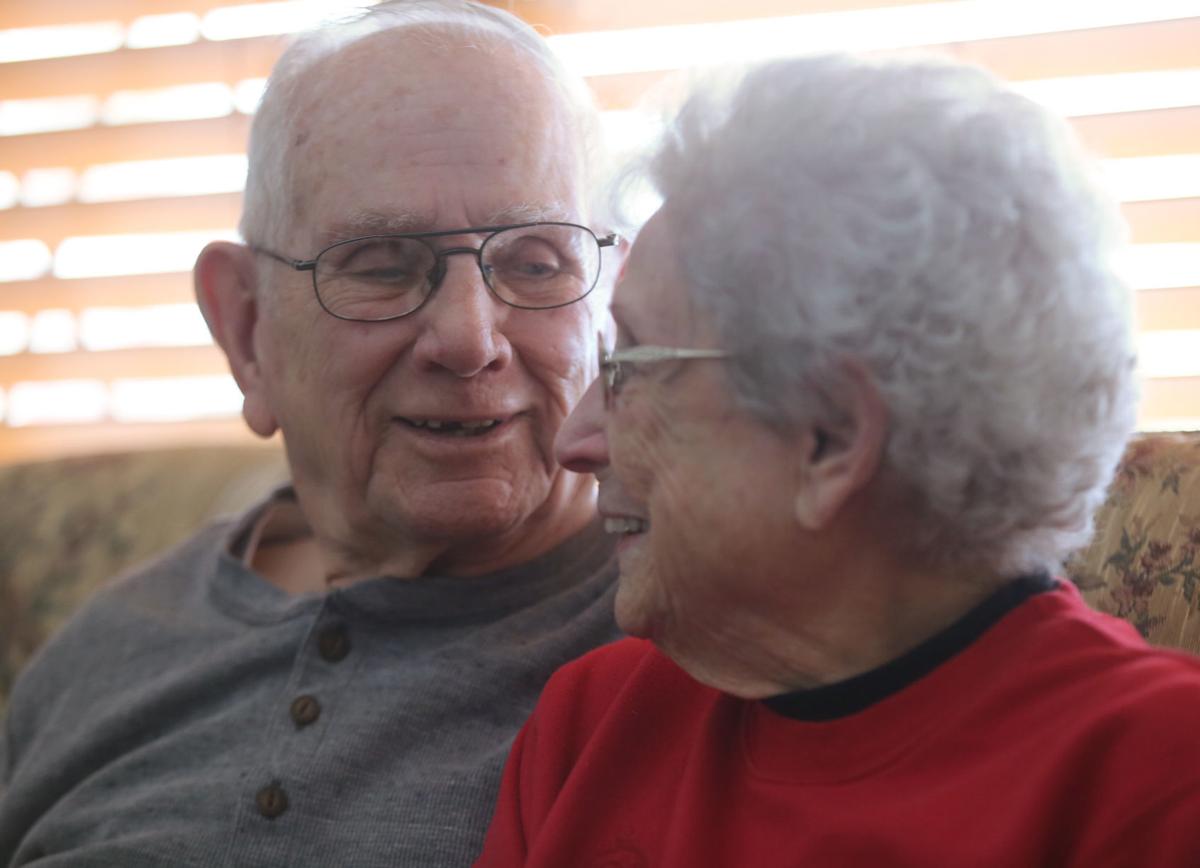 HAMMOND — Robert and Mary Stevens got hitched at the Crown Point Courthouse 75 years ago this Valentine's Day. 
In 1945, the Hammond couple were 17, madly in love, and vowed to be husband and wife — for as long as they both shall live.
"We asked our parents' permission first," Robert said Wednesday as he and his wife reminisced about their life together. "We didn't even realize it was Valentine's Day. It just so happened that it was the 14th."
The two 92-year-olds met nearly 80 years ago as neighbors in Hammond, where Robert worked as a paper delivery boy for The Times of Northwest Indiana — then known as The Hammond Times, periodically knocking on Mary's front door to collect payment.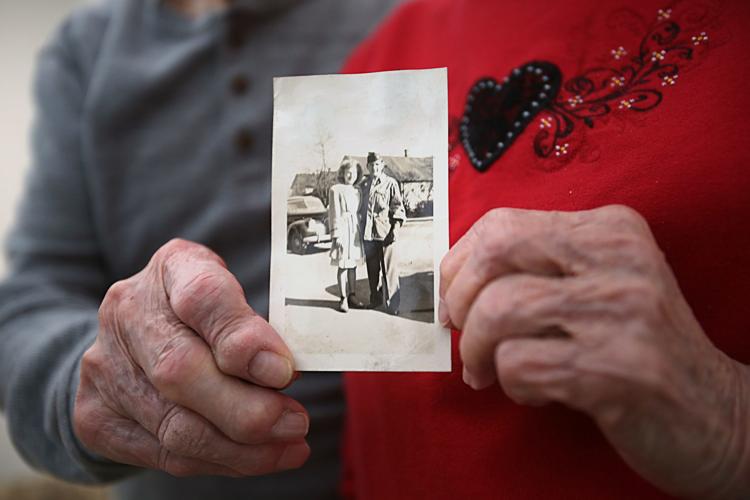 Neither could quite remember where Robert took Mary on their first date — but it must have been a good one because they continued dating each other for much of the next century.
When you've been married for as long as they have, the what, when and where of that very first date probably doesn't matter in the grand scheme of things.
"It was an amusement park," Robert guessed, as his wife, Mary, chimed in.
"No, it was a show or something," she said, venturing another guess.
"Well, it was so long ago," Robert chuckled.
In August 1946, the newlywed couple had their life upended when Robert was drafted to serve in the U.S. Army. He was sent overseas to Japan, so Mary stayed with her mother to help raise the couple's first born.  
It wasn't easy with Robert away, but they pulled through.
"We both come from broken homes, and I think we always said we would never put our children through that. No matter what, we wanted to work things out," Mary said.
Robert said he was only 6 when his parents divorced.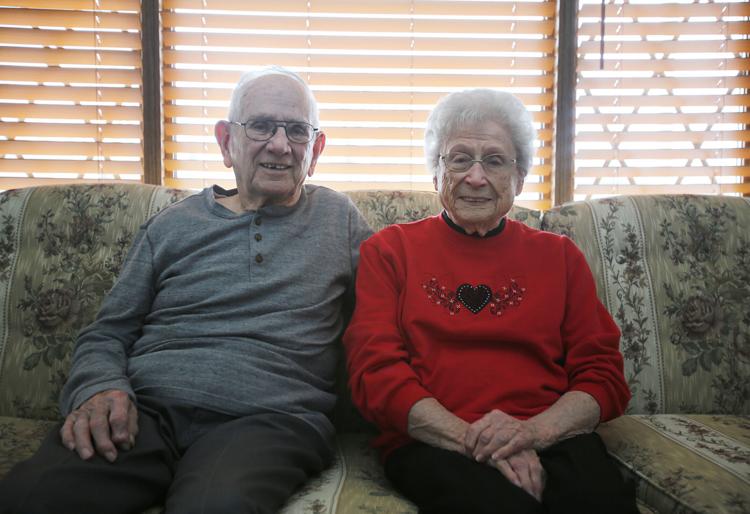 "As I got older, I said I would never go through that with my kids," he said.
The two traveled the country with their family, visiting nearly every state. They raised two children and now have four grandsons, two great-grandsons and three great-granddaughters.
Ed Stevens, one of the four grandchildren, said he is inspired by his grandparents' marriage. 
"Sitting back and watching them over the years, I notice they actually listen to each other. I can see one talking, see one listening and see them providing the feedback, proving that they listened. It's something I've noticed, and I'm not going to forget," he said. 
Robert and Mary said their grandchildren and great-grandchildren keep them young.
Each week, Robert goes to the local bowling alley to knock down a few pins, and Mary goes to the hairdresser. From the comfort of their own home, the two love watching Chicago Bulls games on TV.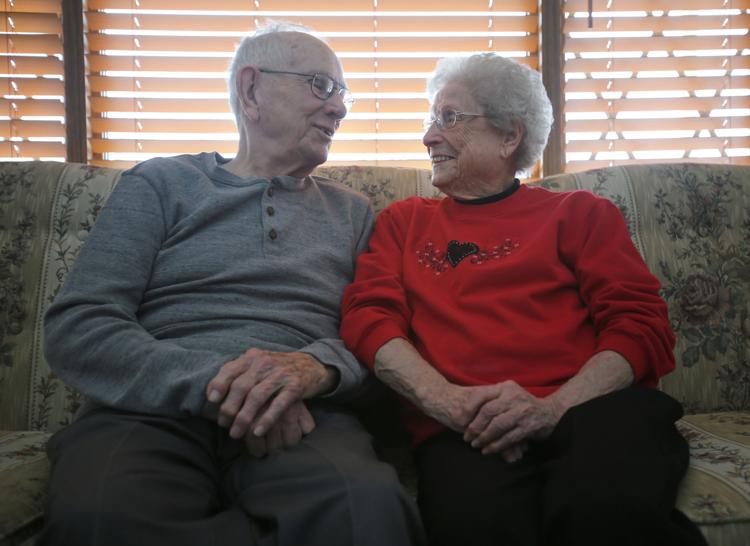 The couple's secrets to a successful marriage are simple: Be a team. Work through arguments. Always communicate. And find joy within family.  
"(Marriage) isn't always a bed of roses. … Sometimes we didn't agree on things, but we always talked it out. We worked at it," Robert said.
"We never did anything big without talking it over with each other first," Mary agreed. "We just worked. Neither of us smoked or drank."
Mary said they were never perfect and argued at times.
"But then you cool off," Mary said.
"And then you get to thinking, 'OK, maybe I can't go on without her,'" Robert quipped.
Robert said his No. 1 rule to a happy marriage is to never go to bed angry: "I always say, 'Kiss 'em good night before you go to bed, and you're all right.'"