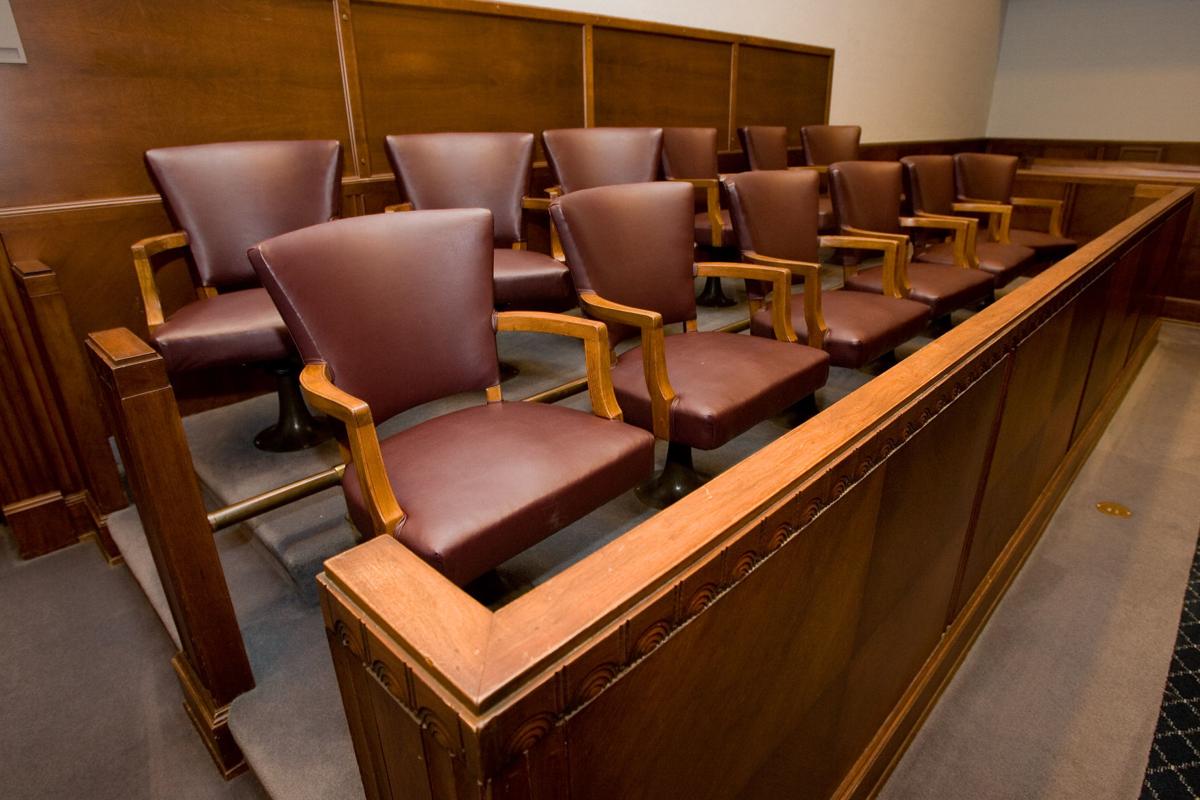 CROWN POINT — A Dyer couple used their former leadership roles in the Down Syndrome Association of Northwest Indiana to steal as much as $160,000 from the organization, which included cash withdrawals, purchases of airline tickets, gift cards and jewelry, and remodeling work at their home, according to charging documents filed Friday.
Dawn Buckley and William Buckley Jr. are charged in Lake County with felony counts of fraud on a financial institution and theft.
Dawn, 46, had served as executive director and William, 43, as board president of the organization, during which time there was little oversight of the organization's finances, according to court documents. When the couple faced increased scrutiny about the group's finances, "The Buckleys got tired of their questions and then quit their positions after approximately a decade of working for the DSA."
While the investigation found evidence of theft dating back to 2014, the charges cover the period of Jan. 1, 2018, through July 31, 2019, and cap the alleged loss somewhere between $750 and $50,000.
Christine Longo, who now serves as executive director of the organization, said when contacted Friday, "Now, more than ever, we need our families and this community to help us thrive. Keep in mind, the Down Syndrome Association NWI has not done any wrong. Any wrong was perpetrated against our area's most vulnerable population, one that provides joy, love and acceptance to our region."
She said the organization is funded through donations and fees of service. 
"In light of the events that have recently come to light, I want to reassure our families, our funders, and this community that we put an end to any possible further misuse of organization funds on October 18, 2019," Longo said.
"Since, we have returned the organization to legal governance and reassured families and funders that we will not close our doors, but open new ones filled with hope and possibility," she said. "We have also installed a new board of directors and safeguards have been put in place to prevent this abuse from ever happening again."
During the period of the thefts, "both Buckley's had complete control over the DSA's finances with no internal controls" and reports on finances to the group's board "was manipulated by them to hide their thefts," according to the charges.
When the couple was questioned about their undocumented spending from the DSA, William reportedly said they were a form of compensation since he did not receive a salary, according to the court documents.
The Buckleys are accused of contacting donors after their departure from the DSA to do "damage control on their reputation and to try to start their own organization."
"The Buckleys would tell these other donors that the DSA was going downhill and would ask that they come support the Buckley's new projects," according to the charges.
The Down Syndrome Association of Northwest Indiana closed its community center in Highland, but a new site is in the works for Schererville, Longo said.
"The strength of this longtime organization is in its people, it's families and the community that has supported us for 33 years," Longo said. "Together, we will remain as a resource for individuals with Down syndrome and their families, the medical community, and those who face a future Down syndrome diagnosis."