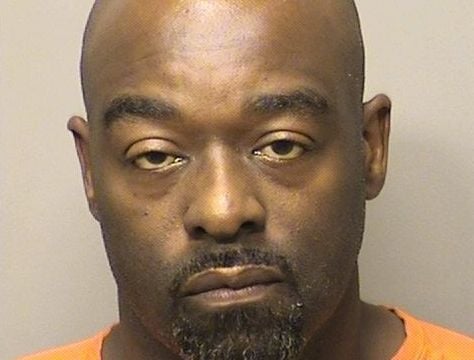 HAMMOND — Federal prosecutors are seeking to delay ex-East Chicago Councilman Robert "Coop" Battle's scheduled June 11 trial in which he's accused of murder and drug trafficking.
In a Friday motion for a continuance, prosecutors stated both sides believe there is "some chance of resolving this prior to trial," based on pretrial talks.
The government's motion states the delay in the nearly three-year-old case will not violate Battle's right to a speedy trial. Battle was a sitting East Chicago councilman when he was first charged by indictment in November 2015.
Prosecutors wrote they additionally have retained an expert expected to testify at trial about the circumstances surrounding the fatal shooting of Reimundo Camarillo Jr., 31, of East Chicago.
The government began the process of retaining the expert late last year, but federal budgetary issues delayed the securing of a contract until mid-April.
Battle is accused of fatally shooting Camarillo once in the back Oct. 12, 2015, and dealing cocaine. Battle pleaded not guilty to charges. He has claimed he shot Camarillo in self defense after Camarillo pulled a knife, according to court records.
Police found Camarillo facedown in an alley near Battle's home and blood on door handles at Battle's home in the 4200 block of Euclid Avenue, according to court records.
The East Chicago City Council unanimously voted May 16, 2016 to remove Battle, who was re-elected to the 3rd District seat while he was being held without bond on the criminal charges.
At the time, officials said Battle had not attended a council meeting since Oct. 12, 2015.
The government has sought at least a 60-day continuance. The motion states Battle's defense team did not object to the continuance.
Recent arrests booked into Lake County Jail