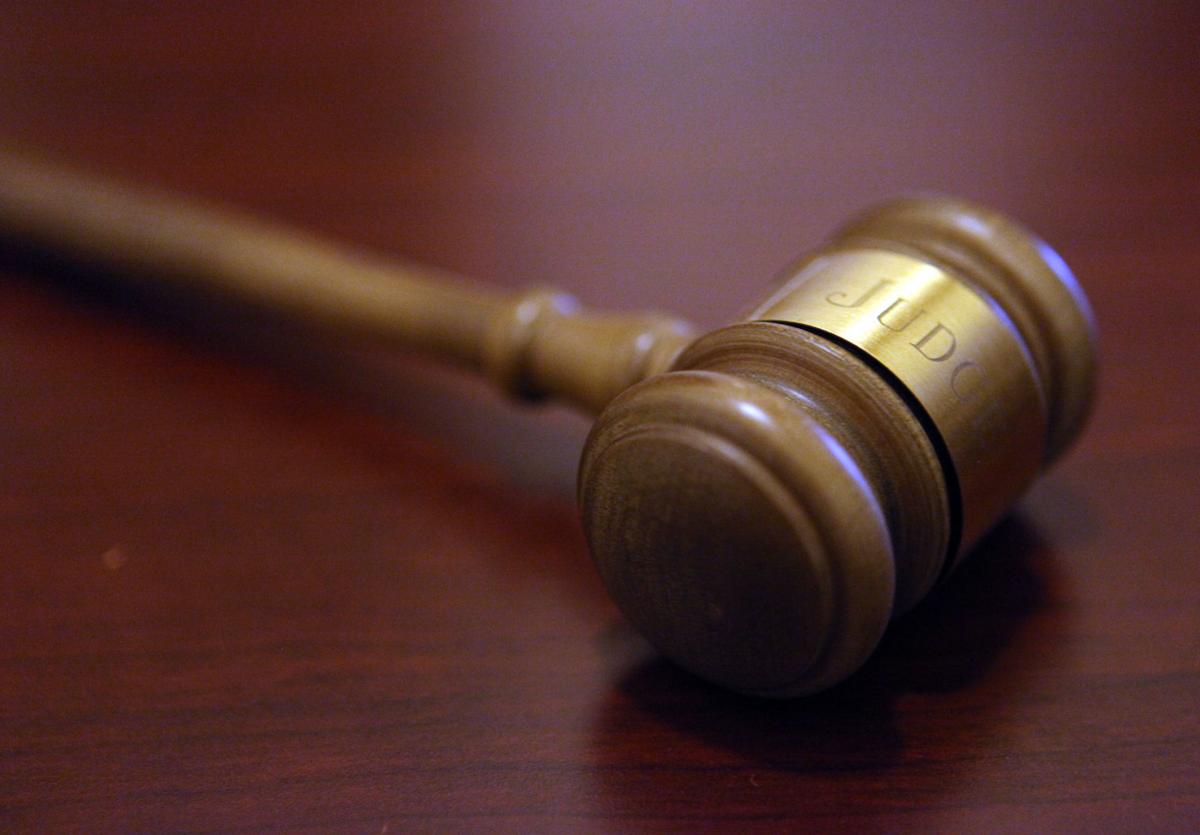 Four Latin Dragon gang members and associates were named Tuesday in newly unsealed federal court documents, including one who left a rival gang member permanently paralyzed in December 2014 and another who bragged about it to the victim in a Facebook message a month later.
Gustavo Colunga "Barkley," 25, of Hammond, Indiana; Joshua Harris-White "BJ," 24, of Chicago, Illinois; Mario Colunga, 30, of Whiting, Indiana; and Luis Colunga, "Panson," 28, of Chicago, Illinois, were all named in the nine-count indictment. 
Four previously indicted defendants charged in this case were Manuel Diaz "Smiley," 27, of Hammond, Indiana; Eduardo Diaz-Corral "Lalo," 20, of Calumet City, Illinois; Ralph Mendez Jr. "Lil Devious," 22, of Chicago, Illinois; and Joseph Roggenkamp "Dro," 21, of East Chicago, Indiana. 
The indictment unsealed Tuesday also accused members of selling guns and drugs to undercover agents, and witness tampering in murders, attempted murders and assault to protect gang territory and drug operations.
Accompanied by Gustavo Colunga and Harris-White, Mendez allegedly shot a rival gang member on Nov. 11, 2014, in Chicago and fled to Hammond. In January 2015, several members sent a video message to the victim on Facebook, where Colunga is heard saying, "We put you in a wheelchair."
Diaz-Corral and Diaz continue to face the most serious of charges — murder in aid of racketeering activity.
Diaz-Corral is accused of killing Paul Cruz, a Chicago man and rival gang member, on Nov. 20, 2016. Manuel Diaz was first charged in fall 2017 with murder in aid of racketeering in connection with the Sept. 30, 2017, shooting death of Charles Berrios, 50, of Hammond.
The indictment alleges Diaz-Corral asked a fellow gang member in December 2017 to kill a person believed to be providing law enforcement with information on Cruz's murder. In February of this year, he also sent a series of threatening messages, via common acquaintance, to another Latin Dragon gang member believed to be providing law enforcement with information.
In June of this year, Diaz-Corral conspired to identify witnesses cooperating with law enforcement and compel them not to testify against him.
Roggenkamp is accused of trying to intimidate a witness in the gang shooting of Berrios. 
In July 2015, Harris-White is accused of holding down a juvenile victim, believed to be a rival gang member, while Gustavo Colunga stabbed him in the throat before the two fled in a vehicle driven by a third Latin Dragon gang member, court records show.
Mario Colunga was the driver of a vehicle as Mendez Jr. carried out a drive-by shooting in a Chicago rival gang neighborhood in November 2017, according to court records.
Gustavo Colunga allegedly delivered weapons and cocaine to an undercover ATF special agent on two separate occasions in May of this year. In August of this year, Gustavo Colunga and Harris-White sold a revolver and marijuana to an undercover special agent.
The case was unsealed Tuesday with the arrests of Harris-White, along with Gustavo Colunga, Mario Colunga, and Luis Colunga. The others named in the indictment were previously arrested on other gang-related charges. 
Sign up for our Crime & Courts newsletter
Get the latest in local public safety news with this weekly email.