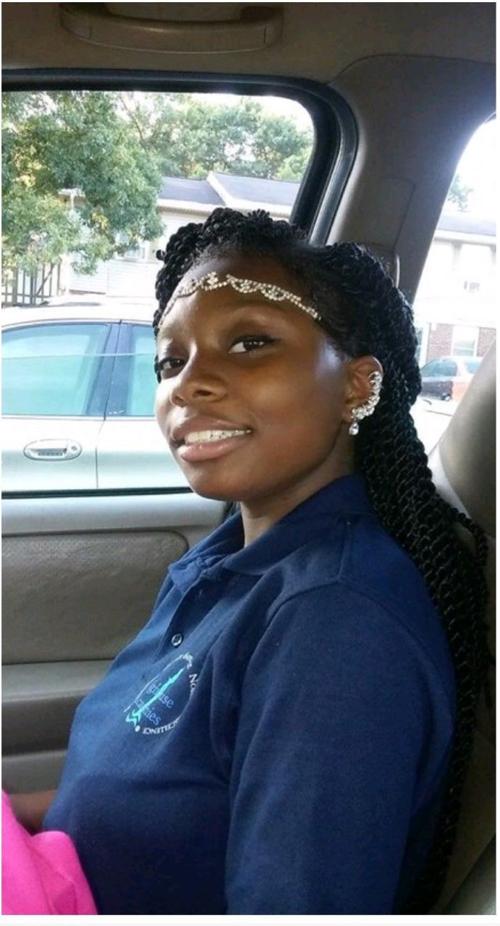 CROWN POINT — A juvenile court judge determined Tuesday morning there was sufficient evidence for the state to proceed with a murder charge against Chastinea Reeves, the 15-year-old girl charged in February with fatally stabbing her mother.
A police detective revealed in testimony at the probable cause hearing that a teenage boy allegedly assisted Reeves by concealing or destroying evidence of the killing, including the alleged murder weapon.
Judge Thomas Stefaniak Jr. found there was sufficient evidence to charge Reeves with the murder of Jamie M. Garnett, but he noted the evidence presented at the hearing was "extremely weak."
The state agreed it would not present evidence of an alleged confession by Reeves at the hearing, according to testimony.
It was not clear during the proceedings why that evidence was not introduced, but Prosecutor Bernard Carter said Tuesday afternoon that the defense filed a motion to suppress on allegations Reeves was interviewed by police without proper parental permission.
A hearing to determine whether Reeves should be charged as an adult in the murder is scheduled for June 27.
Reeves appeared in court in a white jumpsuit and handcuffs. She was represented at the hearing by defense attorney Geoffrey Giorgi. The state was represented by deputy prosecuting attorney Keith Anderson
She's currently being held at the county's juvenile detention center. 
Detective Kristopher Adams of the Lake County/Gary Metro Homicide Unit testified at the probable cause hearing that Garnett, 34, was found dead of stab wounds Feb. 13 in the upstairs bedroom of her residence in the 4400 block of West 23rd Place in Gary.
Adams said police initially identified three persons of interest in the killing: Reeves, Matthew R. Martin, 16, and another 16-year-old boy.
He said detectives interviewed Martin and the 16-year-old boy, both of whom allegedly admitted in statements that they visited Reeves on the night of Garnett's murder.
Martin allegedly admitted he hid the weapon used in the attack, according to Adams testimony, and he attempted to burn Reeves' clothing.
The detective said the weapon and clothing were recovered by police. Martin said he also attempted to hide Garnett's vehicle, according to the detective.
Martin was charged in April in Lake Criminal Court with assisting a criminal and auto theft in connection to Garner's death.
The case against Martin was waived from juvenile court, according to court records.
Martin is represented by defense attorney Kerry Connor. She declined to comment Tuesday afternoon.