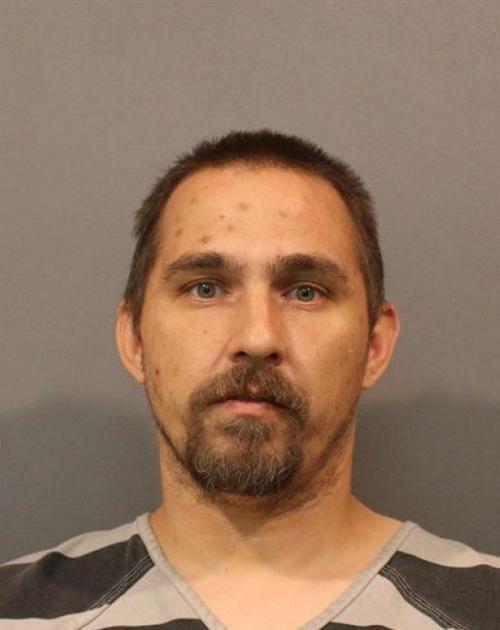 HAMMOND — A Chicago man has been arrested and charged in connection with the April 14 arson that killed a Hammond woman and injured two others. 
Hammond police spokesman Lt. Steve Kellogg issued a news release Wednesday morning saying the department investigated the case six weeks before arresting Ronald Alan Gee.
Gee, 42, was charged Wednesday in Lake Criminal Court with two counts of murder, two counts of attempted murder, two counts of arson resulting in serious bodily injury and arson.
Hammond police responded at approximately 2:23 a.m. April 14, along with the Hammond Fire Department, to a house fire at 19 Doty St. just east of State Line Avenue in Hammond, court records state. 
Three people — Brenda Young Poole, Gee's 36-year-old estranged wife and Poole's son — were rescued from the burning home, but suffered smoke inhalation. Gee's wife and Poole were transported to a Chicago hospital due to severe burns, records state. Poole, 62, died at the hospital. 
Hammond firefighters noted the smell of an "accelerant" around the front porch of the home while battling the fire. Debris from the crime scene was sent for testing to the Bureau of Alcohol, Tobacco, Firearms and Explosives, which determined gasoline was used to fuel the fire, records state. 
Surveillance footage obtained from School City of Hammond, located across from the burned home, revealed a light-colored SUV parked at 2:17 a.m. near the home. A "large fireball" is seen outside the home, and a person who appeared to catch himself on fire ran back to the SUV and drove off west toward Calumet City, records state.
Poole's son told police he was dating Gee's estranged wife, and he suspected Gee started the fire. 
Gee agreed to speak with police April 14 at his Chicago home. 
Gee claimed the previous night he finished a late shift at work and went to Hall of Fame Bar in Lyons, Illinois, where he stayed until 1 a.m. After the bar, he said he went to a gas station in Forest View, Illinois, and then picked up his friend. He said they then went to his home in Chicago, where he remained the rest of the night, records state. 
The friend later told police in an interview Gee picked him up from his home between 11:30 p.m. and midnight. He said they then returned to Gee's home, where they remained that night. 
Detectives noted Gee had a small "burn-like mark" on his hand, which Gee said was an old injury. He allowed police to search his vehicle and his cellphone.
The cellphone's history indicated someone used Google's website to search for directions to 19 Doty St. about two hours before the fire started, records state. 
Gee's wife told police she and her husband were married 17 years.
She said during a fight March 25 Gee told her he would agree to a divorce if he could keep their house and custody of their children. She said she told Gee that would happen "over her dead body," which Gee said "could be arranged," records state.
The wife viewed surveillance footage of the vehicle seen outside Poole's home before the fire. She told police it was her vehicle, records state. 
Hammond police Detective John Suarez investigated the arson. He thanked all of the fellow detectives, agencies and businesses that assisted with the investigation.
Gallery: Recent arrests booked into Lake County Jail