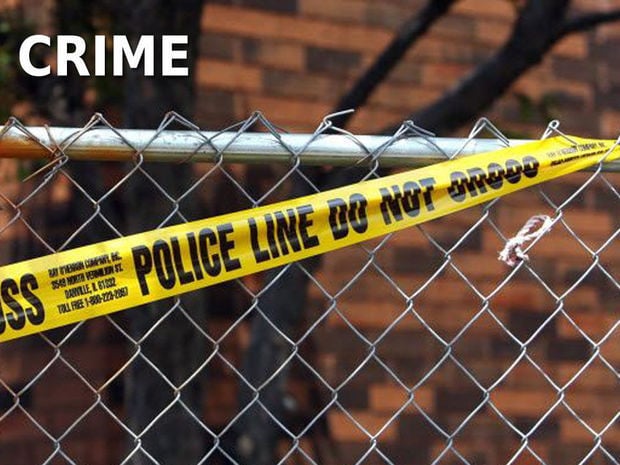 GARY — A homeowner reportedly scared off two would-be burglars Nov. 28 and sent one to the hospital with a gunshot wound in his groin area, according to Lake Criminal Court records filed Thursday.
Nicholas Jonathan Reeves and Leventes Avery Strong, both age 24 of Gary, were charged Thursday in Lake Criminal Court. Both face two counts of burglary and one count of unlawful possession of a firearm as a serious violent felon, a probable cause affidavit shows. 
The two allegedly targeted the man's home in the 6100 block of West 41st Avenue because Reeves heard the residence had "a lot of guns" to sell, according to court records. 
The homeowner told police he was with his girlfriend in the living room watching television when his dogs barked and his security motion light activated, the affidavit stated. 
The homeowner reached for his .380 caliber handgun under his pillow when he heard a loud noise in the rear of the residence, court records show. 
Police said the homeowner "observed a shadow of someone emerging from the kitchen area walking towards the living room and he heard what he thought was the sound of a shotgun being racked," the affidavit states. 
As Strong, who was believed to be the only suspect armed at the time, allegedly went to aim the shotgun at the couch, the homeowner fired his own weapon, the affidavit states.  
Strong allegedly fell backwards onto the floor, dropped the shotgun and fled the house with the other suspect. 
Strong later wound up at Northlake Methodist Hospital's emergency room for treatment, but initially told police he was shot "while out with a friend, whom he knew only as Johnny."
Strong allegedly called the Lake County Sheriff's Department on Tuesday to say he was not telling the truth about the medical incident that landed him in the hospital, the affidavit stated. 
He said he exchanged text messages the evening of  Nov. 28 with his friend, Reeves, allegedly about burglarizing a home with several guns. Both Strong and Reeves allegedly admitted to breaking into the home together in interviews with police.
According to the affidavit in this case, Strong was charged in 2013 with three counts of child molestation and one count of incest. After pleading guilty, he was later sentenced in February 2014 to one count of child molestation. 
Sign up for our Crime & Courts newsletter
Get the latest in local public safety news with this weekly email.