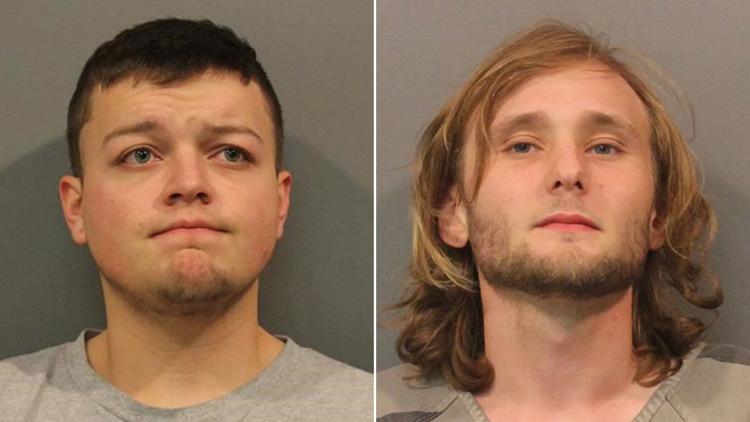 CROWN POINT — Two men have been charged in connection with an Oct. 18 attempted armed robbery. 
Joseph Dean Chalos, 24, and Leonardo Verduzco, 23, both of Crown Point, each face charges of attempted armed robbery, attempted armed robbery resulting in bodily injury and attempted robbery, according to an affidavit filed in Lake Criminal Court. 
The 21-year-old victim stabbed one of the suspects during an altercation before he fled the home in the 200 block of West Goldsborough Avenue and called 911 from a nearby gas station, Crown Point police said in a news release.  Both suspects were allegedly masked during the robbery.
Police were able to identify the individuals as Verduzco and Chalos. Verduzco is now incarcerated at Lake County jail. Chalos remains at large.
After the incident, investigators obtained a search warrant and raided the home Oct. 21 with assistance from Lake County's SWAT team.
The search led to the arrest of two 21-year-old men in the home on charges of marijuana possession and maintaining a common nuisance. 
"It's important for our citizens to know that this crime and victim were not random targets. We quickly became aware that most of those involved in this case either personally knew each other or were familiar with one another on some level," Chief Pete Land said in a news release.