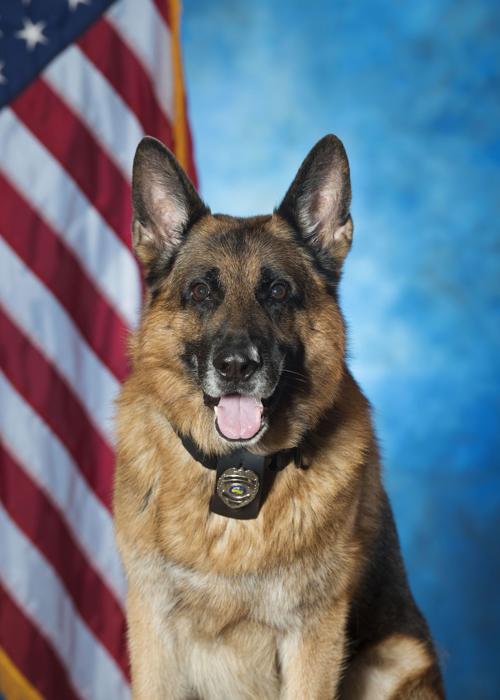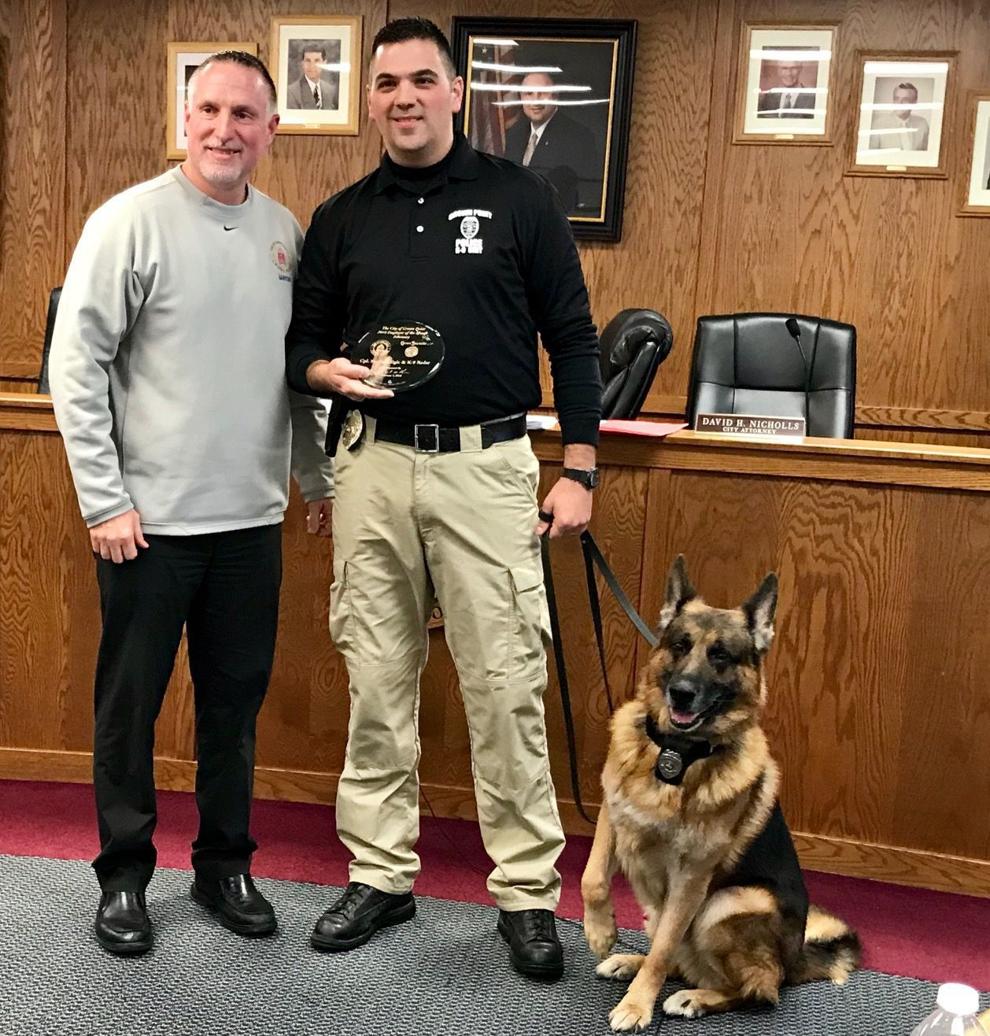 CROWN POINT —  The city honored one of its police dogs and his handler for assisting Merrillville Police in capturing a suspect in a December double homicide. 
On Dec. 28, Robert Stewart, of Merrillville, was charged with two counts of murder — along with enhancements for using a gun during the crime — in the shooting deaths of Ryan Halbe, 27, and his mother, Candy Halbe, 55, in the 2400 block of West 61st Place, Lake Criminal Court records show.
Police had responded at about 9:20 p.m. Dec. 26 to the home for a report of two people shot. Around the same time, Crown Point K-9 officer Stanko Gligic used his police dog Radar to track down Stewart hiding blocks away in a shed after he ran from the scene still armed.
Police Chief Pete Land said Radar was able to pick up the scent and track it in the cold and snow. The track went for approximately 1 mile through residential areas and led them to a shed in a backyard of a residence.
Not knowing if the suspect was still armed, Land said that Gligic began to give commands to the suspect to throw his weapon out and come out of the shed, with the suspect refusing.
Although realizing sending Radar into the shed could lead to his being shot, Gligic sent Radar into the structure, where the K-9 was able to grab the subject and drag him out enough for Merrillville officers to take him into custody without any officers getting hurt.
Crown Point's City Council during its February meeting named Radar and Gligic as employees of the month. 
"This could have just gone to the Merrillville officers as well," Gligic said. "There was awesome teamwork."
Gligic said the recognition is a testimony to how hard police and police dogs train.
"We always train as hard as we can so we can be prepared for these situations," he said. "I'll cherish this one for how well Radar did."