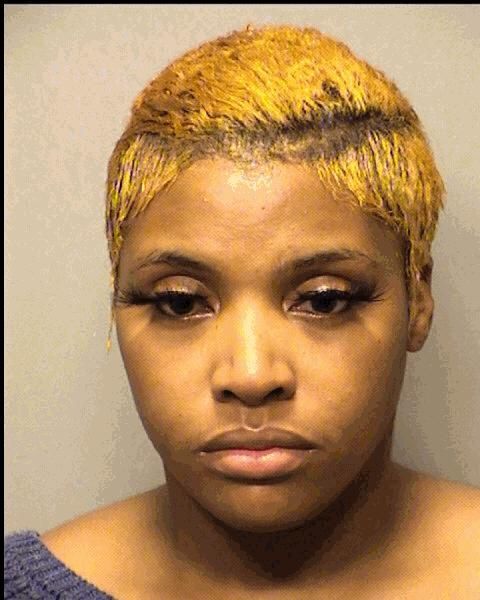 PORTAGE — A 3-year-old boy found crying and roaming the halls of a local apartment building in the middle of the night had been left alone at a neighboring residence by his mother, who was at a bar in Gary, police said.
Brianna Scott, 25, of Portage, was later located and taken into custody on a felony count of neglect of a dependent, Portage police said.
"I asked her why she left (the child) at home and she said he was sleeping and did not want to wake him up," according to the incident report. "Ms. Scott then began to give excuses for her actions and continued to say that this was the first time she has done this."
Police said they were called out shortly after 1:30 a.m. Sunday to the apartment building in the 6400 block of Evergreen Avenue and met with a resident, who said she was watching television when she heard yelling coming from a common hallway in the building. She opened her apartment door and found the young boy crying for his mother.
"(The child) said he lost his mother," the resident told police.
The boy pointed outside and to an adjacent apartment building when asked about the location of his home, police were told. The resident found the door to the child's apartment open, but it appeared no one was inside.
The child was taken to the police department and officers said they learned Scott called 911 around 2:31 a.m. looking for her son.
Scott first claimed she left the child alone at the apartment to get allergy medicine, police said. When police told her she was lying, Scott admitted to leaving the child alone to pick up her sister from a Gary bar.
She claimed to have left the apartment around 2 a.m., which as a result of the time change, would have meant the child was alone for 30 minutes, police said. But Scott's sister told police they arrived at the bar around midnight.
While Scott claimed the child's father was not involved in his life, Scott's mother told police he is a great father and had joint custody of the child, according to the incident report. The father later took custody of the child from police.