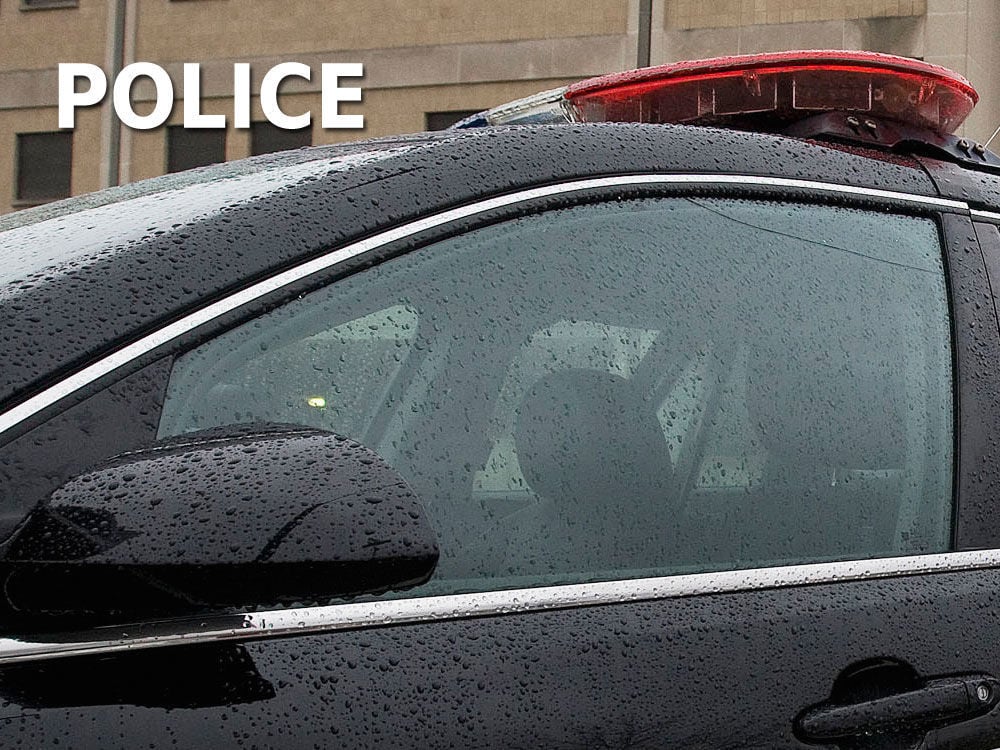 CROWN POINT — The Lake County E-911 Department Friday released an audio recording of a Feb. 15 police pursuit that ended in the traffic death of a Whiting teenager.
The Times requested the audio document in the wake of East Chicago and Hammond investigating whether their police departments violated their policies in continuing the pursuit given the minor nature of the crime and after it reached unsafe speeds in crowded rush-hour traffic.
The 18-minute, 40-second file starts at 4:33 p.m. Feb. 15 with police dispatching East Chicago Officer Solorio to an East Chicago grocery store at 4725 Indianapolis Blvd. to investigate a shoplifting incident. Officer Solorio's first name is not audible in the tape, nor is it listed in a probable cause affidavit related to shoplifting.
It records conversations of 911 dispatchers as well as police chasing the suspects through East Chicago and Hammond.
Mark Swiderski, county E-911 director, said part of the recording had to be electronically redacted. The voices of dispatchers and police go silent as they discuss the defendants following their capture.
It records the aftermath of the collision at Gostlin Street and Columbia Avenue between the suspects' vehicle and a second car that killed Julianna Chambers, 13, and severely injured her grandmother, Theresa Paramo, 57, of Whiting, who had to be hospitalized. Her current condition is undisclosed.
About a minute before that crash, someone suggested on the tape terminating the chase if this was only a property crime, and another officer responded it was more serious, since suspects had nearly injured a police officer.
A man's voice says, "If this is for the stolen beer, we'll terminate." Seconds later, another replies, "Negative central. Advise they also tried to run (unintelligible) over."
Police are overheard calling in the collision, reporting the capture of the suspects and repeatedly asking dispatchers to rush medics to the scene.
Hammond Mayor Thomas McDermott Jr. said Friday afternoon the city's Pursuit Review Board is investigating the event and awaiting evidence from the E-911 tapes and an Indiana State Police traffic accident reconstruction probe.
He said no disciplinary action has been taken against the Hammond officers. McDermott said, "They are both devastated."
"It's a horrible situation and a tragedy and unfortunate loss of life for a young, innocent victim," he said, adding an attorney for the family already has contacted the two cities about potential litigation.
East Chicago City Attorney Carla Morgan, said, "This matter is still under active investigation. The city, Mayor (Anthony) Copeland, and East Chicago Police Chief Frank Smith continue to express our sincere condolences to the family."
Police said the incident that began as a shoplifting theft quickly escalated.
Solorio arrived at the grocery to find Jessica S. Pichon, 27, of Danville, Illinois, leaving the store with a case of beer she is accused of stealing.
Solorio said he ordered her to stop, but she jumped into a blue Dodge Durango, driven by Donnell Howard Jr., 31, of Highland. Solorio had to maneuver quickly to avoid being hit as the suspects sped away.
Police said the suspects' car fled south on Indianapolis Boulevard with Solorio and Officer Godoy in a pursuit that wound for four minutes through East Chicago streets before entering Hammond. Officer Godoy's first name is not listed in the probable cause affidavit.
Police said Hammond officers joined the pursuit that continued west on Michigan Street until the suspects made a u-turn near Hohman Avenue and doubled back east on Michigan, north on Calumet and east on Gostlin, according to the document.
The suspects survived the accident and are awaiting trial in Lake Criminal Court on charges of reckless homicide, resisting law enforcement and theft, according to police.