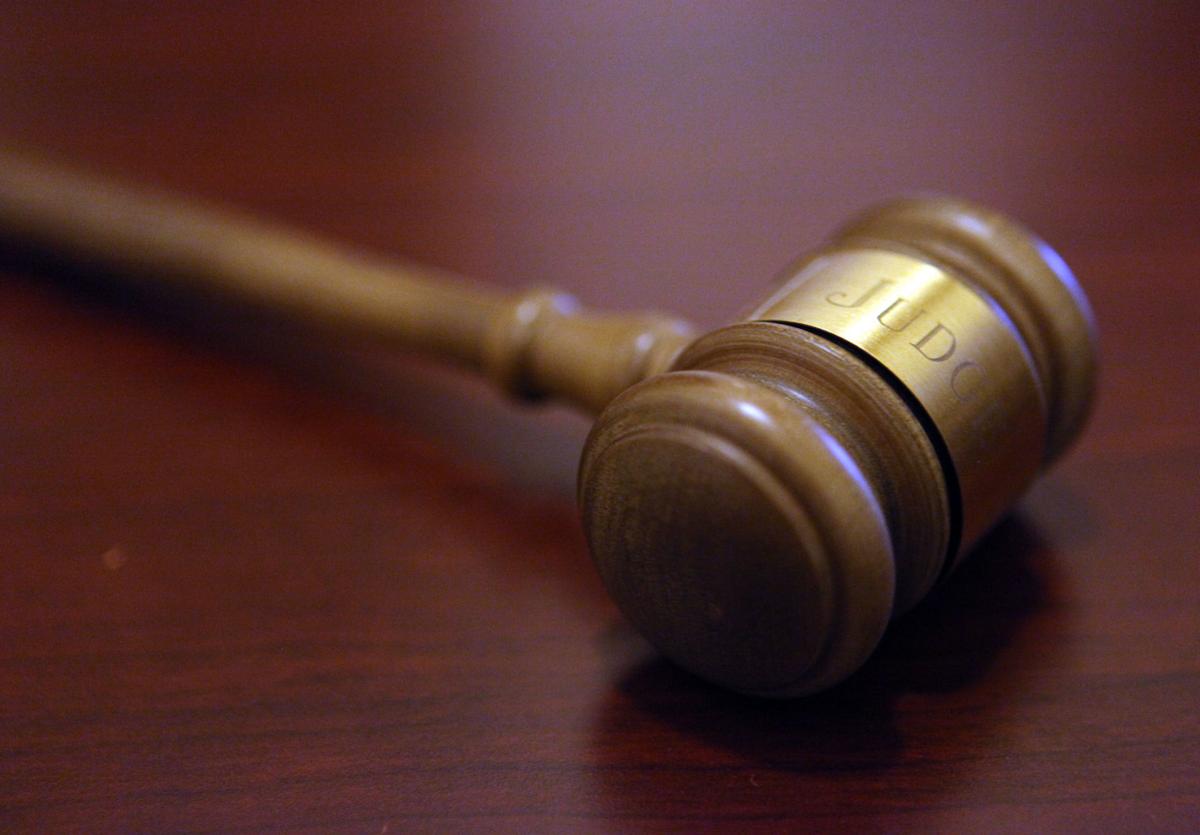 HAMMOND — A defendant indicted alongside a Gary city councilwoman's estranged husband in a federal gang case must remain in jail pending trial, a federal judge ruled Thursday.
An attorney for Victor Young, 44, of Calumet City, filed a motion in March seeking a review of his detention order.
U.S. District Judge Joseph Van Bokkelen on Thursday denied Young's motion, concluding in part that "there is clear and convincing evidence that there are no conditions short of detention in a jail setting that will reasonably assure the safety of the community."
Young was one of nine people indicted in February on charges they conspired to distribute heroin and crack cocaine. Other defendants include Teddia "Teddy" Caldwell, 43, of Gary, the estranged husband of Gary City Councilwoman Linda Barnes-Caldwell; Devonte "Lil Bro" Hodge, 26, of Gary; Devontae Martin; Taquan "Boonie" Clarke; Cornell "Knuckles" Allen; Terry Brown; Paronica Bonds; and Demetrius "Detroit" Brinkley. 
Young's attorney had argued he was neither a danger to the community nor a flight risk. He wanted a magistrate judge to consider ordering home detention or home incarceration, because he was charged only with selling drugs and not a violent crime, court records say.
Young is not accused of making any threats or using violence and did not possess a gun or any other weapon at the time of his arrest, according to his motion.
Young is named in two counts of the indictment: one alleging conspiracy to distribute more than 280 grams of crack cocaine and more than 100 grams of heroin between June 30, 2016, and Feb. 19, 2018, and a second count alleging he distributed more than 28 grams of crack cocaine Dec. 14, 2017.
Several of his co-defendants also were charged in the 19-count indictment that included the Oct. 8, 2016, homicide of Akeem Oliver in Gary and the July 28, 2017, homicide of Kevin Hood in Gary.
Hodge has been charged separately in Lake Criminal Court in connection with a woman's shooting Dec. 8, 2016, in the 400 block of Matthews Street in Gary. A Lake County sheriff's detective said in court last year that Hodge also is a suspect in several other homicides. 
According to the judge's order, Young admitted to having been a member of the Black Disciples street gang from the 1990s until 2000 or 2001. He said he lived in Calumet City with his sister, but she said he stays there only five days a month, according to court records.
Young was last employed 15 years ago at a furniture store, but bought a Calumet City home outright for $80,000 about six years ago. He has a monthly rental income of $1,250, court records say.
The U.S. attorney's office said in court its evidence, including recordings, would show Young supplied "virtually all the drugs — crack cocaine and heroin — for the conspiracy" charge, court records state.
Young has a history of arrests from age 18 to 37, with convictions for a controlled substance offense and disorderly conduct, the judge wrote.
"His associations cannot be effectively monitored outside a jail setting, giving rise to the danger that he could orchestrate drug deals or other nefarious acts if allows to be detained" at home, Van Bokkelen wrote.
Young faces at least 10 years in prison if convicted. A status conference in the case is set for Sept. 12.
Gallery: Recent arrests booked into Lake County Jail