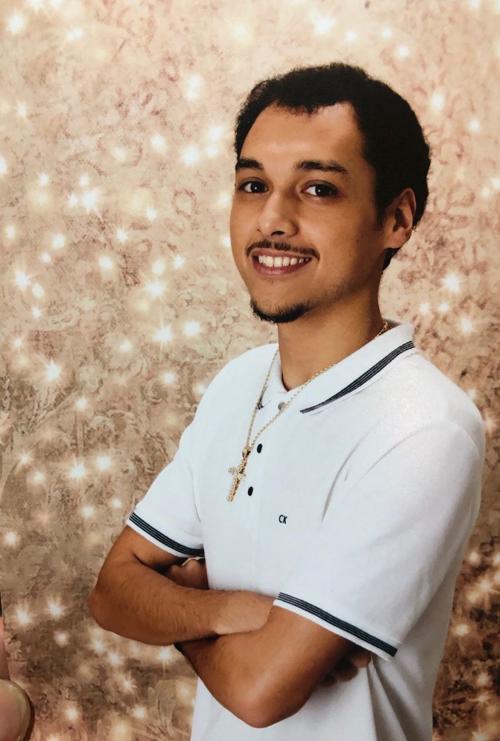 CROWN POINT — A man charged in an OWI death case was released from jail without bond Friday to begin a medically-assisted drug treatment program while awaiting trial on house arrest.
Richard Westerhoff, 29, of Lake Station, is accused of driving drunk and high on cocaine when he caused a crash Dec. 10 that killed 20-year-old Julian Tinoco.
Westerhoff and two other people were injured in the four-car crash on 109th Avenue in Winfield. Westerhoff was charged Dec. 21 and turned himself into Dyer police Jan. 21.
Deputy Lake County Prosecuting Attorney Kathleen Kurowski argued against Westerhoff's release, saying his criminal history and a two-week gap between his release from a hospital and surrender to police showed he is a danger to the community and a flight risk. 
Lake Criminal Court Judge Diane Boswell asked Westerhoff if he understood he would not be able to leave his home if released.
"You wouldn't have to worry about that, your honor," he said.
Westerhoff would not be able to obtain the full range of treatment recommended for him while incarcerated at the Lake County Jail.
Boswell said she would give Westerhoff a try, because he needs treatment. She ordered him to be placed on house arrest, with GPS- and alcohol-monitoring bracelets.
The decision was met with tears from Tinoco's loved ones and comments expressing relief among Westerhoff's family.
As the hearing concluded, Westerhoff's mother appeared to be preparing for a confrontation with members of Tinoco's family. 
Outside the courthouse, Tinoco's father, Jose Tinoco, said the family was disappointed about Westerhoff's release.
Mike Anderson, Tinoco's mother's boyfriend, said, "This guy's going home today, and they just seeded Julian's plot the other day."
Tinoco's girlfriend, Jessica Sanchez, said members of Westerhoff's family made a comment in the hallway about staring at her and Tinoco's mother.
"The fact that they even said anything to us is just beside me," she said. "What this whole community is going through is way worse than anything they have to go through."
Jamise Perkins, Westerhoff's attorney, said every time she's spoken with Westerhoff, he appears devastated by what happened.
"He has not been taking any of this lightly," she said. "He is extremely remorseful."