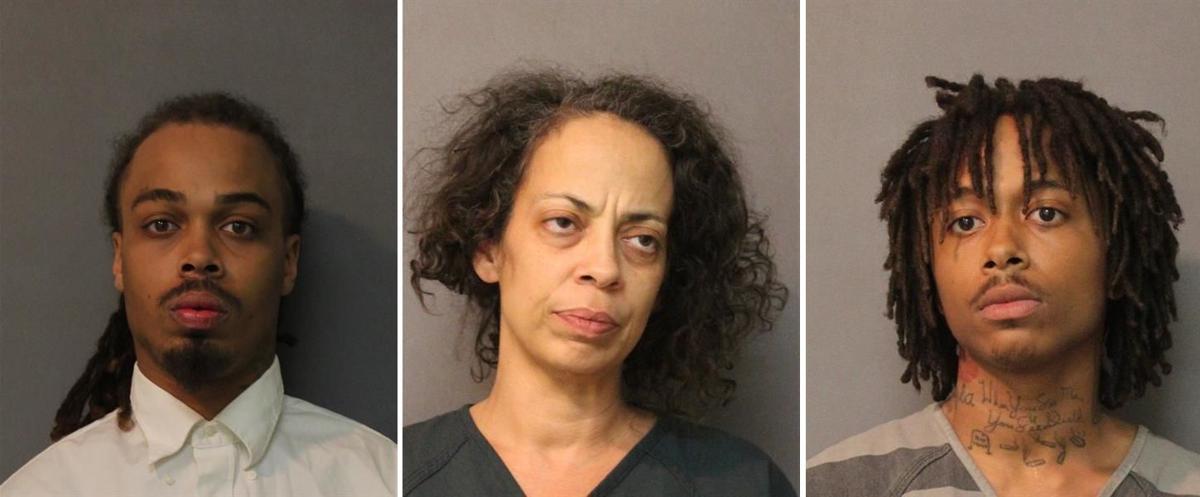 CROWN POINT — An attorney for a Gary man asked a judge this week to dismiss the man's latest charges because he's already been acquitted by a federal jury of the underlying allegations.
Jarod D. Johnson, 24, is currently facing charges in three cases in Lake Criminal Court.
He's accused of shooting a man in the face and leg and the man's girlfriend, who was five months pregnant, in the abdomen June 13, 2017, in the area of West Fifth Avenue and Madison Street in Gary.
He's accused of working with his mother, Patricia Carrington, 48, and brother Jaron Johnson, 22, to abduct a relative of the woman he allegedly shot in 2017 in an attempt to gain information about the woman's whereabouts April 14, 2019, the night before he was to stand trial in the 2017 shooting.
Carrington and Jaron Johnson each pleaded guilty to a federal kidnapping charge earlier this year and are awaiting sentencing.
They admitted in their plea agreements they worked with Jarod Johnson to abduct the woman as she walked home from work, shot her multiple times behind an abandoned home in Gary's Glen Park neighborhood. She survived and sought help from a neighbor in the area.
However, a U.S. District Court jury acquitted Jarod Johnson of the kidnapping charge after a trial in March.
The Johnson brothers and Carrington initially were charged in Lake Criminal Court in connection with the 2019 shooting, but prosecutors dropped the charges after the U.S. attorney's office charged them.
After Johnson's acquittal in federal court, Lake County prosecutors filed two more cases against him.
He was charged with felony escape and theft in connection with allegations he failed to recharge and removed a GPS-equipped ankle bracelet he was wearing just before the April 2019 shooting.
Prosecutors also refiled charges related to the 2019 case, including attempted murder, three counts of battery and intimidation.
Johnson's attorney, Marc Laterzo, wrote in court filings the latest charges should be dismissed because they arise from the same conduct that was alleged in the federal case.
"It's a double jeopardy issue," Laterzo said.
Lake Criminal Court Judge Salvador Vasquez set a hearing for June 18 on the motion to dismiss and the state's motion to join all three of Johnson's pending cases for trial.
Vasquez also rescheduled Johnson's trial in the 2017 case for the week of Oct. 4, after defense attorney Mark Gruenhagen said he had a scheduling conflict and Johnson had agreed to accept responsibility for the delay.
Lake County Deputy Prosecutor David Rooda said he would not object to the defense's motion to continue Johnson's trial.