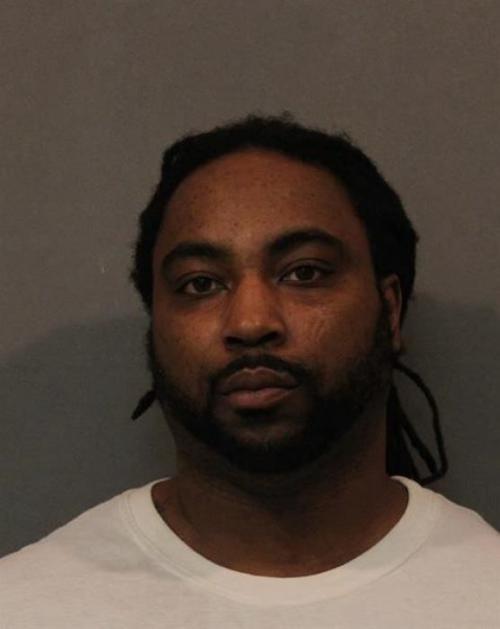 CROWN POINT — A Merrillville man was arrested Monday on charges alleging he murdered a 27-year-old Gary man and attempted to murder two others when he opened fire on them May 4 at a gas station in Gary's Glen Park section.
Marquis D. Young, 30, became the target of a police investigation after detectives received an anonymous tip naming him as a possible suspect, Lake Criminal Court records state.
Young is accused of fatally shooting Dion Clayton, 27, of Gary, wounding a 20-year-old Gary man and shooting at a third person May 4 at the Save gas station in the 4500 block of Broadway.
He had not yet made an initial appearance Tuesday before a Lake Criminal Court magistrate, records show.
Officers found Clayton dead in a ditch after following a blood trail a short distance from the gas station. The wounded 20-year-old drove to another location and was taken to a hospital, police said.
After receiving the tip naming Young, police reviewed surveillance footage from multiple businesses and learned he was at the gas station when Clayton and the other victims arrived, court records state.
Young drove a short distance, parked, went back to the gas station and was seen on surveillance running toward Clayton as several suspected muzzle flashes appeared from his outstretched arm, according to documents.
During an initial review of surveillance video, detectives saw a man running down a nearby alley and discarding a cigarette butt, according to documents. They collected the cigarette as evidence.
After receiving the tip months later, investigators sent the cigarette to the Indiana State Police lab for a DNA profile analysis.
DNA on the cigarette butt was linked to Young, who was released from federal prison in September 2018 and had a DNA profile on record, court records show.
Young was convicted in May 2013 of brandishing a firearm while robbing a government informant in June 2012 in Gary, U.S. District Court records show. 
In an earlier case, Lake Criminal Court Judge Diane Boswell sentenced Young to five years in prison for reckless homicide in the shooting death of his 80-year-old neighbor Donald H. Borders in September 2005 in the 4500 block of Grant Street.
Young, who was 15 years old at the time, admitted he fired a .22-caliber rifle five times outside his home, striking Borders as Borders mowed his lawn. Prosecutors won a waiver from Lake Juvenile Court to charge Young as an adult.
Court records did not include a possible motive in Clayton's homicide.
Young is a documented gang member and has ties to a Gary motorcycle club, court records allege.