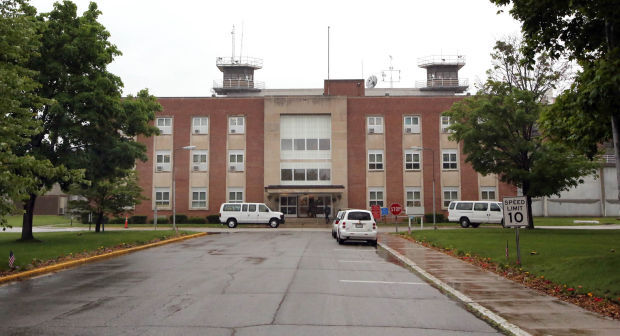 MICHIGAN CITY — After driving through the main gates of a state prison, the driver was found to have a blood alcohol content of .14%, police said.  
Robert D. Merriman, 62, of Winamac, faces charges including operating a vehicle while intoxicated, operating a vehicle while intoxicated endangering others and criminal trespass, according to a news release from Indiana State Police Sgt. Glen Fifield.
At 6 p.m. Wednesday police were alerted of a potentially impaired driver traveling in a silver Chevrolet Silverado on U.S. 421 in Michigan City.
Police were searching the area when they were told that a Silverado drove through the main gate at the Indiana State Prison.
Eventually, authorities stopped the vehicle and Indiana State Police were called to the scene.
Indiana State Police determined that Merriman had consumed alcohol and field sobriety tests were conducted. Chemical tests showed the driver had a .14% blood alcohol content, Fifield said.
Members of the Michigan City Police Department, Indiana State Prison and Ace Auto assisted Indiana State Police. 
Merriman is currently being held in the LaPorte County Jail.