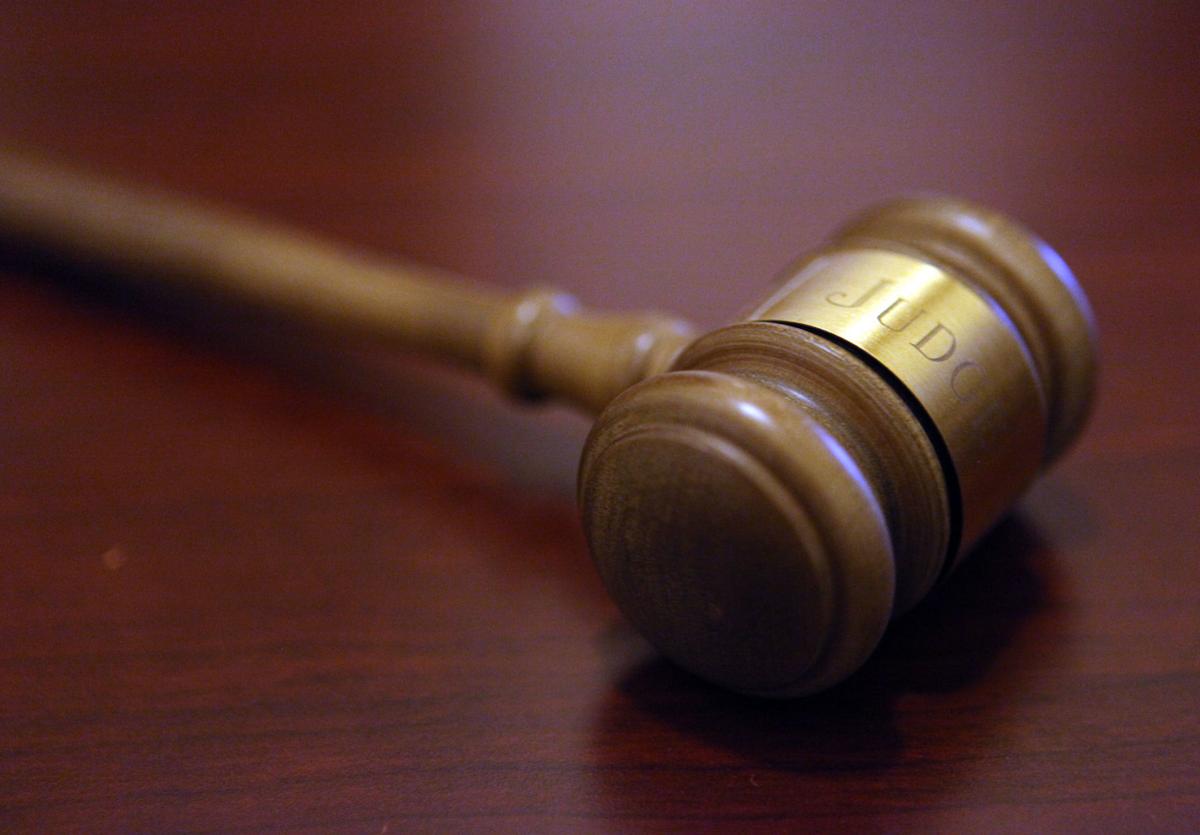 HAMMOND — Alexis M. Karagias had bloodshot, watery eyes and slurred speech when a Schererville officer pulled her over Oct. 28 for weaving side to side on U.S. 30, the officer noted when writing up charging documents.
Her 8-year-old daughter was in the car with her, according to a probable cause affidavit, and Karagias was uncooperative, refusing a portable breath test.
In connection with the traffic stop, the 40-year-old mother was charged in Lake Criminal Court with felony operating a vehicle while intoxicated with a passenger under 18 — along with four misdemeanors: OWI, OWI endangering a person, failure to signal, and unsafe lane movement.
Months later, as part of a plea deal finalized Feb. 21, the Lake County Prosecutor's Office agreed to dismiss four charges, including the most serious: having a minor in the car with her — in exchange for her guilty plea to a Class C misdemeanor.
Since a 2015 Times investigation uncovered Lake County Prosecutor Bernard Carter's office cut plea deals in nearly 60 percent of all drunken driving cases, the county's top prosecutor and his office have come under fire for such lax action.
At the time, Carter's office admitted they were pleading cases down, often to the lesser charge of reckless driving, reportedly to keep the cases moving through a crowded court docket.
After the investigation, a Times computer-assisted review of 2016 prosecutions showed Carter was following through with his commitment to do better: Fewer OWI arrests were being pleaded down to lesser charges.
Actions in this most recent case, however, fly in the face of Carter's 2016 promise to no longer serve up light sentences for drunken motorists. 
Pleading to a lesser charge
A relative of the 8-year-old girl recently brought Karagias' case to The Times' attention, alleging he went to the prosecutor's office in early January to present information about her previous out-of-state drunken driving charges, but was turned away by one of the attorneys handling the case.
A Surprise, Arizona, police report shows Karagias, then known as Alexis Dye, was arrested for drunken driving in Maricopa County in 2007. The reporting officer in that case noted Karagias had a 2005 DUI on her record out of Avondale, Arizona — also in Maricopa County, Arizona. 
Carter said the federal background check noted the 2005 DUI arrest resulted in a conviction. The Times could not reach Avondale City Court on Friday because the office was closed.
A representative in Surprise, Arizona City Court confirmed Friday she pleaded guilty to DUI in April 2007 with the condition she serve one year probation and attend counseling — a tougher penalty than what was offered up in the 2018 Lake County case. 
In March 2010, Karagias was charged with driving under the influence in Champaign County, Illinois, officials confirmed. 
Six months later, she pleaded guilty to driving under the influence and was ordered 18 months supervision, 125 hours of community service, and her license was suspended for 12 months, according to Champaign County Circuit Court records. She completed DUI risk education as part of the guilty plea.
Reached by phone Thursday, Carter said he was not aware of Karagias' drunken driving history or details of the most recent case until The Times contacted his office seeking information on allegations his office mishandled the case.
Carter said he agrees with the relative, arguing his attorneys should not have negotiated a plea in such a manner, given Karagias' OWI history — conviction or otherwise — and the fact a young child was involved. 
"It's within the state's discretion (to consider those factors)," Carter said. 
A challenge with out-of-state offenses
Karagias' attorney, Mark Thiros, said while his client has DUI cases in Arizona, under Indiana law, to qualify as a previous OWI, the other state's law must be substantially similar to Indiana. Arizona is a no-tolerance state and has stricter standards than Indiana for DUI impairment.
"Arizona's statute is completely different from Indiana," he said. 
Carter said his office considers out-of-state offenses in OWI cases, though records are not always easily accessible. That's one challenge in prosecuting drunken driving cases, he said. 
The state Bureau of Motor Vehicles does not track out-of-state convictions, but Carter's office has the ability to conduct a federal background check via the the National Crime Information Center database.
While that database is not always utilized in OWI cases, Carter said his attorneys did have records about Karagias' OWI history prior to striking a plea deal with the defense.  
In response to The Times' inquiry, Carter said he will instruct his attorneys to file a motion withdrawing the Schererville woman's plea deal.
"We'll set it aside. It will become null and void, and we'll either renegotiate or go to trial," Carter said. "We've made it very clear we're going to take a strong look at these cases."
In this particular case, Karagias was ordered to serve 30 hours community service and 60 days in the Lake County Jail, but that sentence was suspended for six months probation. If she violates the terms of her probation, she would have to serve 60 days in jail. 
Carter said he's unhappy with the plea, noting his prosecutors should have required the installation of an ignition interlock device on her vehicle or entry into a drug/alcohol treatment program, given her OWI history and the seriousness of the offense. 
"These cases are looked at very seriously by our office," Carter said Thursday. "It's not consistent with office policy."
Thiros said he doesn't deny his client committed a serious offense by having her daughter in the car with her at the time. 
"But that's how negotiations go. Did she deserve to be convicted of a felony? It's a serious offense, but the point of a plea agreement is ... to offer some leniency. It's giving the defendant a break. That's what occurred here," he said. 
Attorney: 2010 case was dismissed
Karagias' first known two DUI offenses occurred more than a decade ago, but the Champaign County case occurred fewer than 10 years ago. 
According to Indiana statute, if a person has a previous OWI conviction that occurred more than five years ago — but less than 10 years — the court will recommend the person's driving privileges be suspended for 180 days, but no more than two years.
Thiros said while his client technically pleaded guilty in the 2010 case, he said he believes the Champaign County charge was later dismissed and would not count against her record. 
Court records provided by Champaign County shows a separate traffic charge of failing to yield was dismissed, but those same documents do not indicate the DUI charge was dismissed. 
As to the girl's relative being turned away when he presented Karagias' history to his office, Carter said he would be looking into it. 
"He never should have been told by our office he can't speak to anyone," Carter said. "We are a semi-investigative body. Police do the investigation, but when we get a case, we continue to take in information." 
Niki Fitusis, a special victims advocate, is a resource for families seeking to represent victims and families of victims, he said. She can be reached by calling the prosecutor's office at 219-755-3720. 
Recent arrests booked into Lake County Jail
Anthony David Wilson
Residence: East Peoria, Illinois
Booking Number(s): 1803110
Arrest Date: March 31, 2018
Offense Description: Operating While Intoxicated; Operating While Intoxicated - Endangering a Person
Dandre Lamar McKinney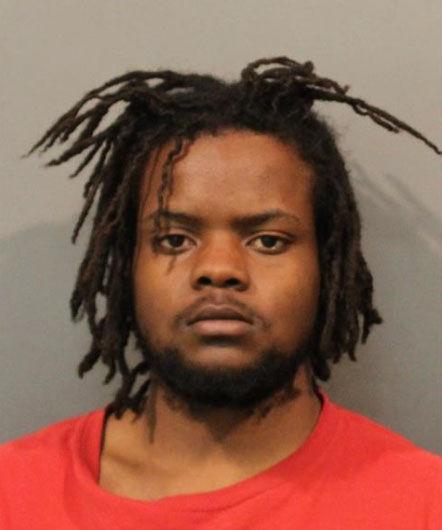 Davonnus Marcus Johnson
Residence: Hillsboro, Illinois
Booking Number(s): 1802938
Arrest Date: March 25, 2018
Offense Description: Theft/Rec Stol Prop
Eric Lamont Phillips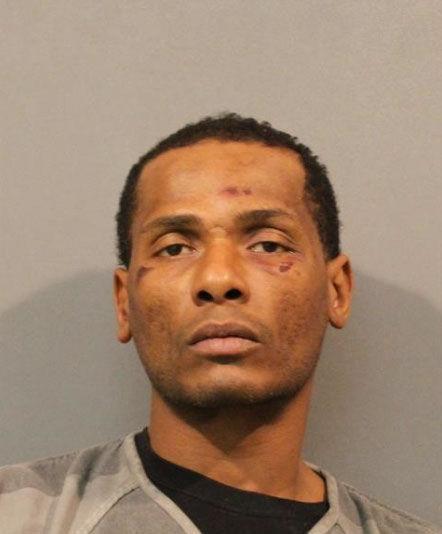 Jason Anthony Temple
Booking Number(s): 1803109
Arrest Date: March 31, 2018
Offense Description: Operating While Intoxicated; Operating While Intoxicated - Endangering a Person; Operating While Intoxicated - BAC - .08% -.15%
Jessie James
Booking Number(s): 1802937
Arrest Date: March 25, 2018
Offense Description: OWI Endangering a Person, OWI
Class: Misdemeanor A, Misdemeanor C
John Jacob Allison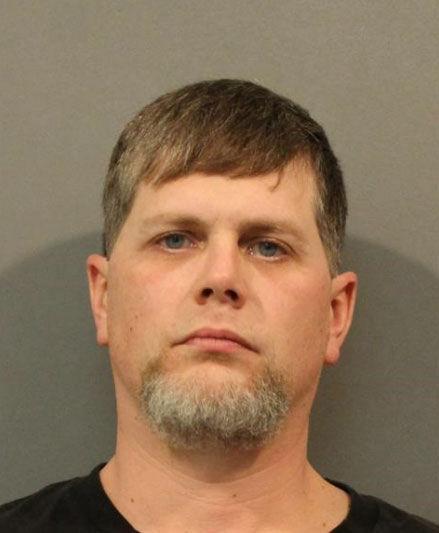 Jonathan Besonias
Residence: Baton Rouge, Louisiana
Booking Number(s): 1803050
Arrest Date: March 29, 2018
Offense Description: Sexual Battery
Jonathan Ray Buckhouse
Residence: Maple Grove, Minnesota
Booking Number(s): 1802932
Arrest Date: March 25, 2018
Offense Description: OWI - at least .15%
Michael Lavell McCullough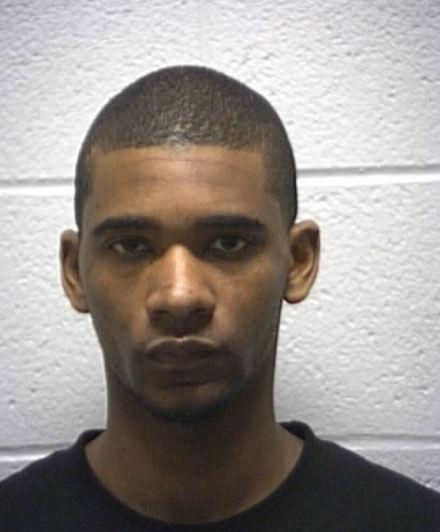 Michael Wells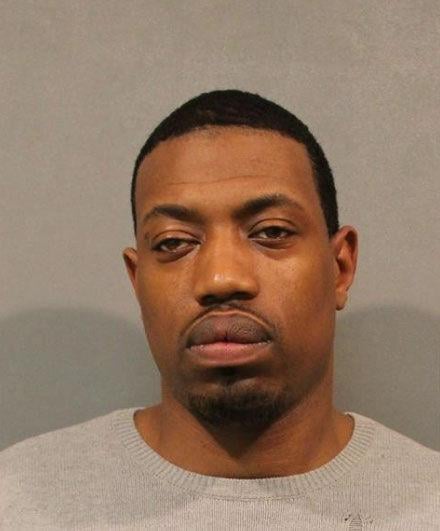 Mistylynn Louise Peterson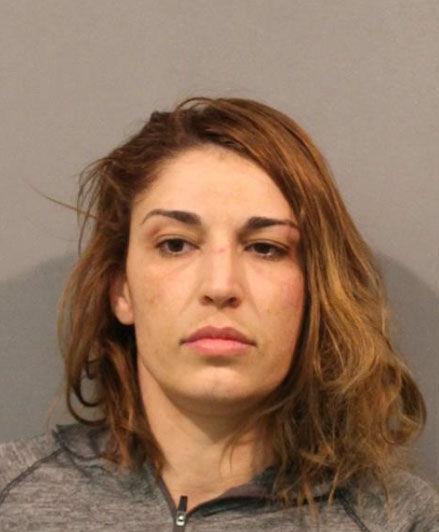 Phillip K Zarobsky
Residence: Orland Hills, Illinois
Booking Number(s): 1803127
Arrest Date: April 1, 2018
Offense Description: Operating While Intoxicated
Ramon Noel Escobedo
Booking Number(s): 1803052
Arrest Date: March 29, 2018
Offense Description: Robbery
Ricardo Rene Ruiz Jr.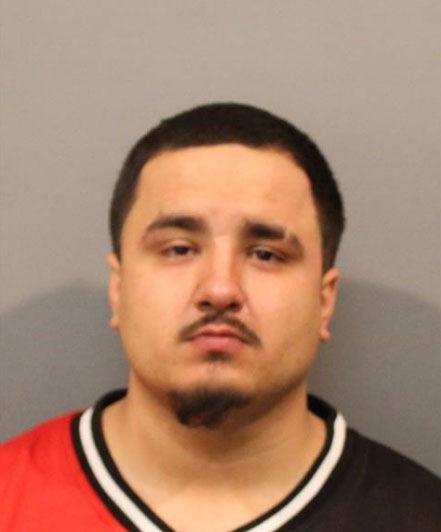 Sharlee G Wilkerson