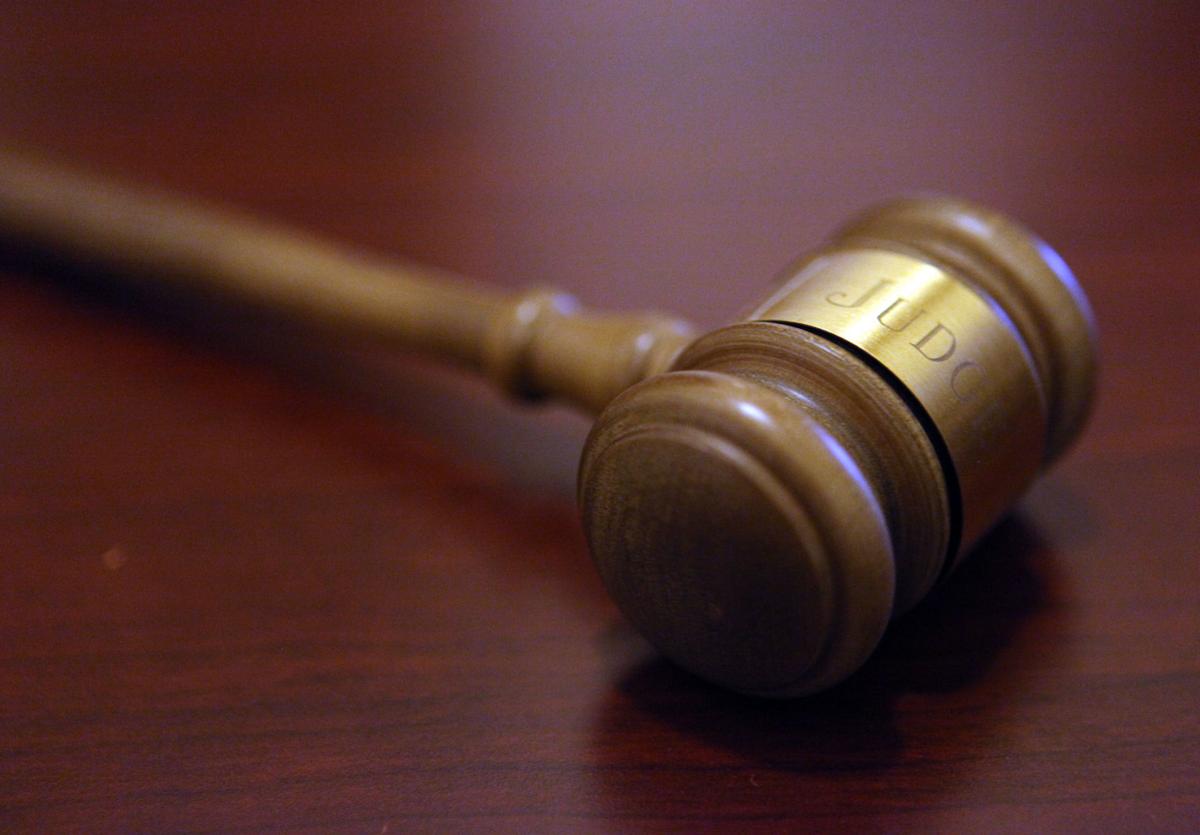 CROWN POINT — A 21-year-old man pleaded guilty Wednesday to neglect of a dependent, a Level 6 felony, to resolve charges stemming from his 3-month-old daughter's suspicious injuries last May in East Chicago.
Everett Sanders pleaded guilty to neglect of a dependent Wednesday morning in Lake Criminal Court. He admitted in the plea agreement he left his 3-month-old daughter alone in a bedroom May 2, 2017, while using the bathroom, at which point she fell off the bed and hit her head.
The girl's parents brought the child that day to St. Catherine Hospital in East Chicago because the girl had trouble breathing, court records state.
Doctors discovered the girl had numerous medical problems, including a fractured skull and 21 rib fractures, some of which were old injuries, and she was transported to a hospital in Indianapolis. The girl needed eye surgery due to retinal hemorrhaging that risked causing permanent blindness, records state. 
Sanders told police in a statement the girl had choked on some milk the morning of May 2. He said he was able to revive the girl by placing her in a cold-water bath, but her ribs were injured when he performed CPR.
He said other injuries the girl suffered were accidents caused by horseplay or carelessness, the affidavit states. The mother told police she believed Sanders was too rough with the girl.
Defense attorney Derla Gross told Judge Salvador Vasquez Sanders was a "young, inexperienced father," who did not know how to handle the infant.
"The child is fine, thank goodness, and they are working to be good parents," she said.
Keith Anderson, a deputy prosecutor for Lake County, said the child's mother confirmed the girl was medically cleared at a June 20 doctor appointment. She is not expected to suffer long-term problems.
Sanders will be sentenced to 2 ½ years prison, which will be suspended for probation, under the terms of the plea agreement. He will be required to complete parenting classes and comply with orders in a pending child-in-need-of-services (CHINS) case filed in Lake County Juvenile Court.
Sanders would be able to petition for the neglect charge to be reduced to a misdemeanor if he were to successfully complete probation.
Vasquez said he also wanted Sanders to obtain his GED as part of the agreement.
Vasquez said he would determine whether to accept the plea agreement at an Aug. 1 hearing.