HOBART — A 20-year-old man allegedly turned himself into police after vandalizing city property and private businesses in early August, spray painting "vulgarities and gang markings" on buildings.
Capt. James Gonzales said the department released surveillance photos and video of the suspect defacing the various buildings, as well as sidewalks and construction equipment, in hopes of identifying him. Several tips to police, including one from a family member, named Blake Neyhart, of Hobart, as the shoeless culprit.
Soon Neyhart confessed to officers of his alleged wrongdoing, Gonzales said. He faces misdemeanor charges of criminal trespass, theft and three counts of criminal mischief stemming from the incident Aug. 6.
Neyhart told police he had been at a party that evening where he consumed alcohol and prescription pills, according to court records. He left after becoming upset with a friend and then hopped a fence, entering a construction site on Third Street.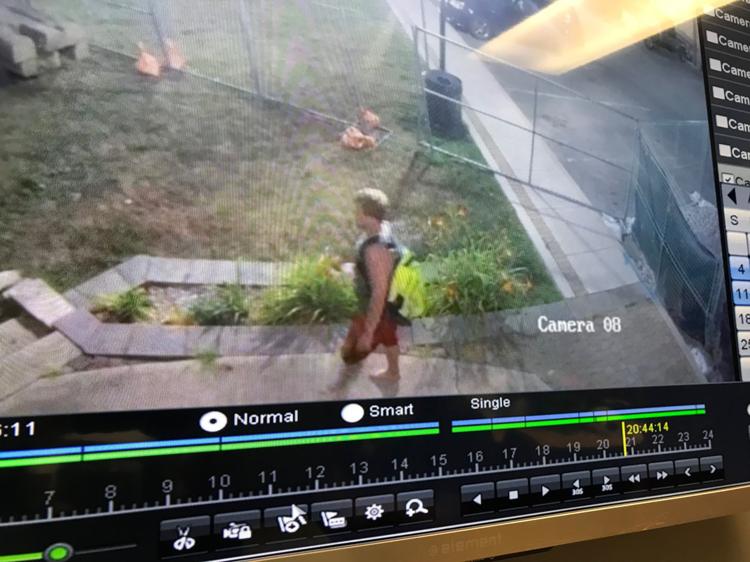 The 20-year-old said "he doesn't remember everything" due to the drugs and alcohol, but confirmed the spray paint markings matched his handwriting, records state. The can, which he found and took from the site, was then used on other parts of the city, causing about $800 in total damages. 
"I personally would like to thank all of our Facebook followers for their assistance and NWI Times for publishing the suspect information to the public," Gonzales said. "This case is indicative of how an involved community can assist police with solving crimes in our community." 
Sign up for our Crime & Courts newsletter
Get the latest in local public safety news with this weekly email.