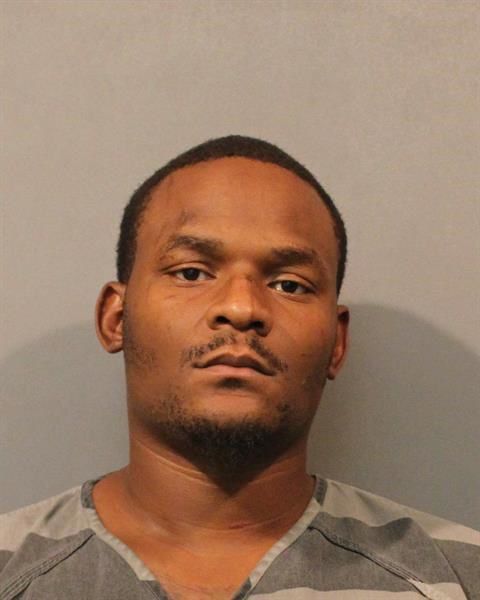 CROWN POINT — A father sentenced Friday to 17 years in prison told a judge he was high on PCP in March when he tossed his infant son into the air "like a rag doll" and failed to catch him.
Quitman Triplett-Hudson, 32, of Gary, broke down in tears when Lake Criminal Court Judge Salvador Vasquez pressed him to explain what he was thinking that day, saying, "I don't know, maybe you're a monster."
Triplett-Hudson said he didn't intend to let the child fall on the ground head first.
"I'm going to have to live this day over and over and over again," he said. 
According to his plea agreement, Triplett-Hudson got out of his car March 21 at a gas station at 750 Lake St. in Gary's Miller section and sat his then-7-month-old son in a puddle of water.
He picked up the baby, tossed him more than 10 feet in the air and allowed the child to hit the ground, records say. When Triplett-Hudson picked the infant up by one arm, others attempted to take the baby from him. He fought them, and the baby fell to the ground again.
The baby was taken to a local hospital and later transferred to an Illinois hospital, where it was determined he suffered multiple skull fractures and scattered small brain hemorrhages.
Triplett-Hudson pleaded guilty earlier this month to a level 3 felony count of child neglect and a level 6 felony count of resisting law enforcement. 
Defense attorney Ben Murphy urged Vasquez to accept the plea agreement. Triplett-Hudson always showed concern about his son's condition and would like to one day be a part of the boy's life, he said.
Lake County Deputy Prosecutor Maryam Afshar called the boy's mother, Latysha Sanders, to the stand to give a victim impact statement.
Sanders said the boy just celebrated his first birthday. He faced a tough road, but he's doing much better, she said. 
"He's strong," she said. "He has a strong family, and a very strong support system."
Triplett-Hudson's abuse of the boy broke her heart, she said.
"As a mother who protects her children by any means, that should have never happened," she said.
However, she supported Triplett-Hudson's plea agreement, because Triplett-Hudson took responsibility for his actions, and her son will one day want to know his father.
"My son has to be able to trust his father," she said.
Vasquez thanked Sanders for her statement and said he was happy to hear the boy is doing well.
The judge then told Triplett-Hudson the boy's mother was correct. If Triplett-Hudson truly wants to a part of his son's life, he will have to find the words necessary to explain it, Vasquez said.
"It's going to be required of you to relive it as you try to explain to your kid what you did that day," Vasquez said. "If you can pull that off, everyone's better for it."
Sign up for our Crime & Courts newsletter
Get the latest in local public safety news with this weekly email.