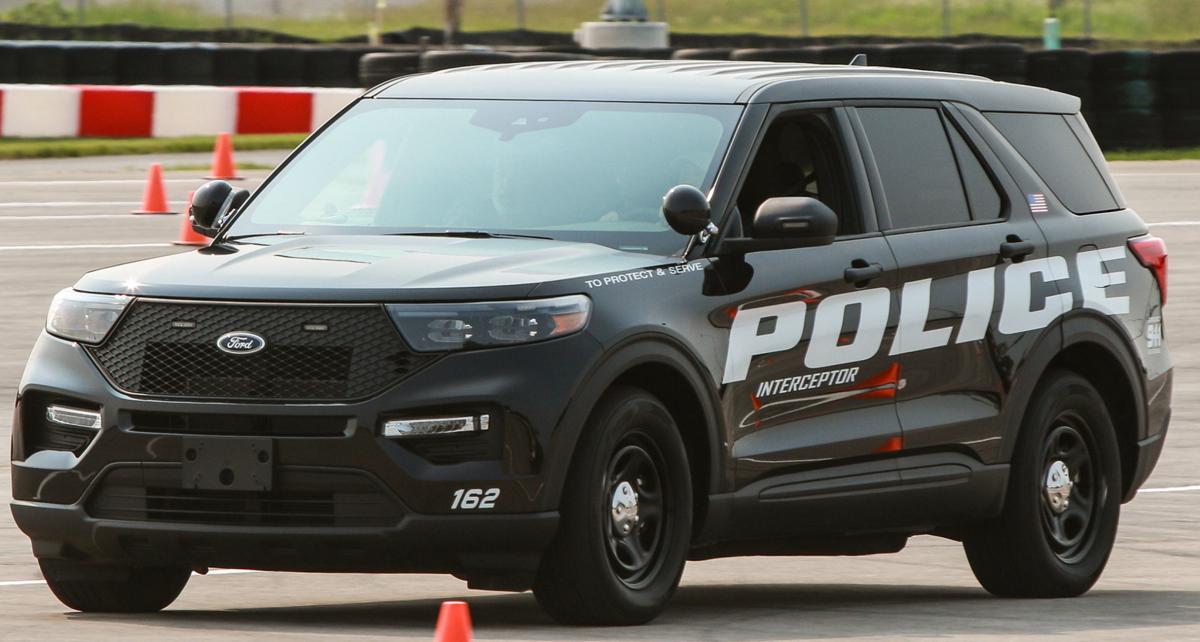 EAST CHICAGO — State police and the FBI's Organized Crime and Corruption Unit are investigating the alleged theft of money from the local Fraternal Order of Police Lodge 59, according to Deputy Chief Jose Rivera. 
Frank Aleman, a 12-year veteran on the force and investigator assigned to the department's Gang and Narcotics Unit, was suspended with pay Oct. 7. He is under criminal investigation by federal and state authorities, Rivera said.
Aleman was placed on leave after the East Chicago Police Department administration was made aware of the possible theft in the "tens of thousands of dollars" range, Rivera said. As a longtime treasurer for the local lodge, Aleman is overseer of the FOP fund, Rivera said. 
'We felt he was involved'
The financial discrepancies were brought to the department's attention in late September by the Indiana State Fraternal Order of Police, which prompted Aleman's leave, he said.
"We felt strongly that there was no way we could keep Aleman at work with these strong allegations. We called in the officer to confront him. And I want to be clear, he did not admit to anything. But based on our conversation, we felt he was involved," Rivera said. 
Rivera said East Chicago FOP members voted to endorse the Indiana State Police's investigation at a special meeting on Monday. The lead detective with ISP belongs to an FBI task force, he said. 
No criminal charges have been filed, Rivera said. He said he is limited on what he can say because the U.S. Attorney's Office has been contacted and an investigation is underway. 
The money "irregularities" were first flagged by the Indiana State Fraternal Order of Police, said Williams Owensby, the state FOP president.
Owensby said a review of the local lodge's finances came about after the member of the East Chicago FOP recently approached the Indiana State Police FOP requesting legal counsel. A subsequent search of financial records at that time discovered the local FOP's legal dues hadn't been paid into to the state organization's Legal Defense Fund.
He said that prompted a wider review of the local lodge's financial records, which turned up what he described as "irregularities of their finances." He said East Chicago FOP's legal dues have since been paid, so that particular issue has been rectified.
He said once the Indiana State Police FOP brought it to the group's attention, local leadership began doing "everything within their power" to address the issue.
In 2002, A Lake County grand jury indicted East Chicago officer Jeffrey R. Pearson on allegations he stole thousands from the local FOP lodge as treasurer, according to The Times archives.
He was sentenced to jail for one year, all suspended, in 2006, and ordered by a Lake Superior Court judge to pay $52,685.97 in restitution. Pearson appealed to the Indiana Supreme Court, arguing he owed much less, according to case filings.
As of Oct. 18, Pearson owes $34,699 in restitution to the East Chicago FOP, according to Lake Superior Court records.
An investigation into Pearson was launched after two widows complained to the then-lodge president in East Chicago in 2000 that they had not received their entitled benefits following their husband's' deaths, court records state.
In July of this year, a State Board of Accounts audit revealed that $1,287 went missing from an East Chicago Police Department fund used for confidential informants and controlled drug buy investigations. 
The SBOA asked East Chicago Police Cmdr. Nate London to pay back the funds, which allegedly went missing under his watch. 
London allegedly told state auditors the funds were kept in an unlocked cabinet in his office. Per department policy, the funds were to be kept in a locked safe, according to the audit.