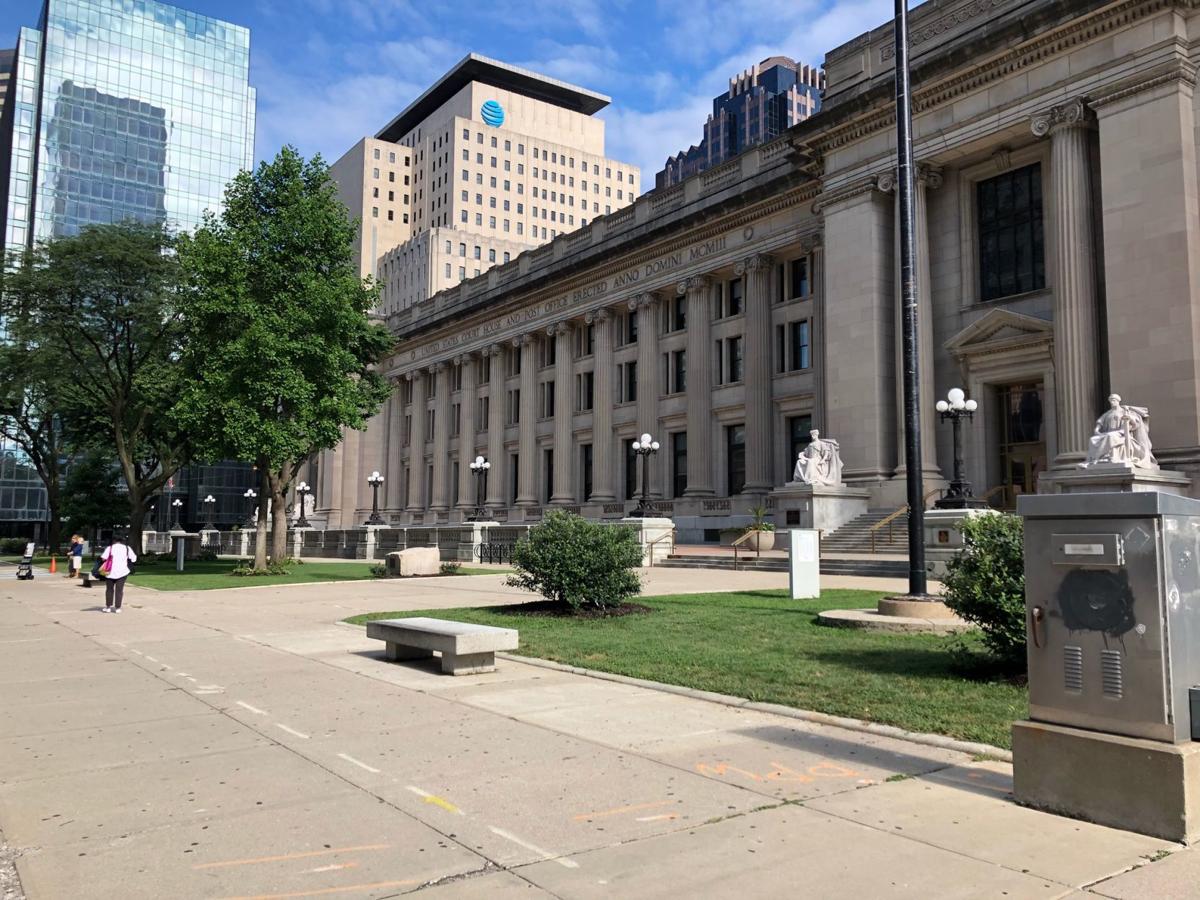 A federal judge has blocked a new Indiana law from taking effect Monday that restricts the use of a specific abortion procedure most commonly employed prior to viability when prenatal testing uncovers significant fetal anomalies.
In a 53-page ruling, Judge Sarah Evans Barker determined that Indiana's near-total prohibition on dilation and evacuation abortions, which House Enrolled Act 1211 calls "dismemberment abortion," is an unconstitutional burden on a woman's right to abortion.
Barker said the law, approved in April by the Republican-controlled General Assembly and enacted by Republican Gov. Eric Holcomb, "prohibits physicians from utilizing the most common, safest, often most cost effective, and best understood method of second trimester abortion."
She said if the law were to take effect, Hoosier women would be subject to alternatives "that are medically riskier, more costly, less reliable, and in some instances simply unavailable, while accomplishing little more than expressing hostility towards the constitutionally fundamental right of women to control their own reproductive lives."
State records show just 27 women obtained an abortion in Indiana using the dilation and evacuation procedure in 2017, out of 7,778 total abortions. All 27 were performed at hospitals in Indianapolis and Carmel.
Nevertheless, Republican Attorney General Curtis Hill Jr. said the statute is needed to protect "the value and dignity of fetal life by banning a brutal and inhumane procedure."
A doctor performing a dilation and evacuation abortion uses forceps, tongs, scissors or similar instruments to remove a sometimes disarticulated fetus from a woman's uterus, according to court records.
But Barker, who was appointed to the bench in 1984 by Republican President Ronald Reagan, said just because a medical procedure may be found by some people to be distasteful, that's not sufficient grounds for the state to restrict its use.
"Every federal court to consider these prohibitions have preliminarily or permanently enjoined them as violations of the Due Process Clause of the Fourteenth Amendment," Barker said.
Ken Falk, legal director for the Indiana chapter of the American Civil Liberties Union, which challenged the law on behalf of two doctors who perform dilation and evacuation abortions, said he's not surprised it was struck down.
"House Enrolled Act 1211 would undoubtedly interfere with a woman's access to abortion. This law is clearly unconstitutional," Falk said.
Dr. Caitlin Bernard, a plaintiff in the case, said she's relieved she can continue caring for her patients without risking prosecution.
"Doctors must be able to use our best medical judgment, without unnecessary government interference," Bernard said.
On the other hand, Mike Fichter, president and CEO of Indiana Right to Life, is urging the attorney general to appeal Barker's ruling.
"It's disgusting that the abortion industry can simply overturn a law they dislike by filing a lawsuit," Fichter said. "Dismemberment abortions are painful and barbaric. No baby deserves this horrific death sentence."