HAMMOND — Federal prosecutors are recommending a 150-month prison sentence for a Gary man — among five accused — in the Aug. 1 armed robbery of a Munster cellphone store. 
The robbery ultimately led to a police chase into a residential neighborhood of Gary, where a 15-year-old suspect named Kemonte Cobbs was shot and killed by police.
Deshalone Damien Davis and his co-defendant Vondell Henry Jr., both 20 and of Gary, were charged in August with robbery under the federal Hobbs Act. They also face a charge of brandishing a firearm during and in relation to a crime of violence, court records show.
Davis pleaded guilty Feb. 5 to the two-count indictment, court records show.
The government's sentencing memorandum states Davis and others involved robbed the Cellular Connection, an authorized Verizon retailer at Ridge and Calumet in Munster, at 5:45 p.m. Aug. 1. 
A number of customers, including children, were in the store as it was late in the afternoon, court documents state.
Surveillance footage from the store shows Davis and another suspect had guns and pointed those weapons at employees and customers inside, the memo states.
"At first one, then two, of the robbers went into a back room and forced an employee to empty phones out of a cabinet and put them into a bag for the robbers. An employee was also forced at gunpoint to empty the cash register. All four robbers fled the store after the robbery and got away in the getaway car driven by co-defendant (Henry)," the memo states.
Henry surrendered, but four others fled on foot. Davis was apprehended shortly after, the memo states. 
The court is seeking restitution in the amount of $17,011.05.00 to be owed jointly with co-defendant Henry and a minor charged in the case.
Tasheena Brooks, mother of Cobbs, is still battling in court with municipal attorneys over access to information about her son's death. Cobbs was allegedly armed with a handgun.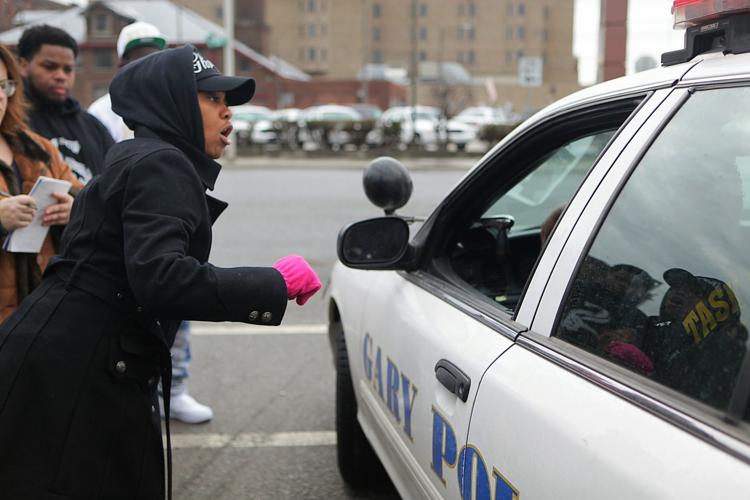 In recent months, Brooks has appealed to the Gary City Council for information into her son's death. She has also partnered with Black Lives Matter in Gary to protest her son's death and call on law enforcement to release all video and audio recordings of the shooting.