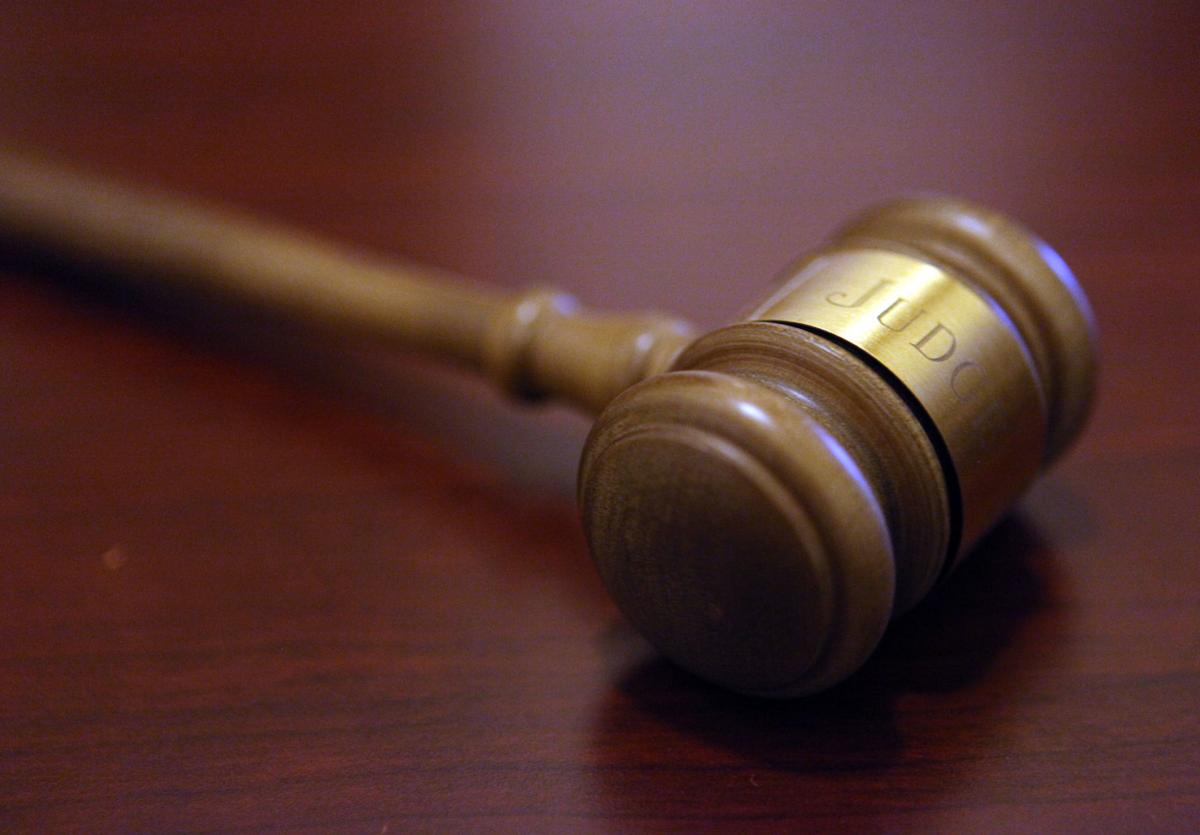 More than a year after initially charging someone in the summer 2017 robbery of a U.S. post office, federal prosecutors have now secured additional charges against two postal employees tied to the heist.
Tanisha A. Banks, 38, and James Caffey, 28, were arrested Tuesday. They are accused of recruiting Leeroy Hayes Beck and instructing him on how to carry out the Aug. 3, 2017, heist at the post office in Gary's Tolleston section, according to a superseding indictment filed in U.S. District court.
Banks previously worked for the Tolleston post office location while Caffey was previously employed at various U.S. post offices across the Region, records show.
Their last known addresses were not immediately known Tuesday.
Believing they would be recognized by past postal co-workers if they had personally robbed the place, Banks and Caffey recruited Beck, records state.
Banks allegedly told Beck and Caffey that there were "certain days, early in each month, when the Tolleston Post Office had large quantities of cash," according to the indictment. She also described the location of the cash, a description of the cash bag and the manner in which the cash left the building.
She also explained that only two employees would remain at the end of the day and that Beck should lock them in the first floor ladies' restroom during the robbery, records state.
The duo also showed Beck how he could avoid detection on area businesses' surveillance cameras near the post office.
Banks and Caffey's Dodge Charger served as the getaway car. After handing over his 9 mm handgun, Caffey allegedly instructed Beck, 28, of Gary, "not to drop the Ruger off" during or the robbery because the gun was registered in Caffey's name, records show.
Beck, 28, was indicted June 20 in U.S. District Court on one count of robbery of mail, money or property of the United States and one count of carrying or brandishing a firearm during a crime of violence.
Gary police said last year they were dispatched about 5:55 p.m. Aug. 3, 2017, to the U.S. post office, 2407 W. 11th Ave., for a report of an armed robbery.
Beck is accused of coming up from behind a dumpster and approaching a post office employee with the weapon as she was picking up her mail for next day's delivery.
Beck grabbed her white bag containing money and keys to her Postal Service vehicle, and put a gun to her back.
The man then walked her inside the office, gun still pointed at her, while motioning for the second female employee to come towards him. 
He patted down one of the employees before locking them in the restroom. According to police, one of the employees used her Bluetooth to call police.
Beck, Caffey and Banks were charged Thursday with one count each of conspiracy to rob and robbery of mail, money or other property of the United States. Beck and Caffey have been charged with carrying or brandishing a firearm during and in relation to a crime of violence.
Sign up for our Crime & Courts newsletter
Get the latest in local public safety news with this weekly email.