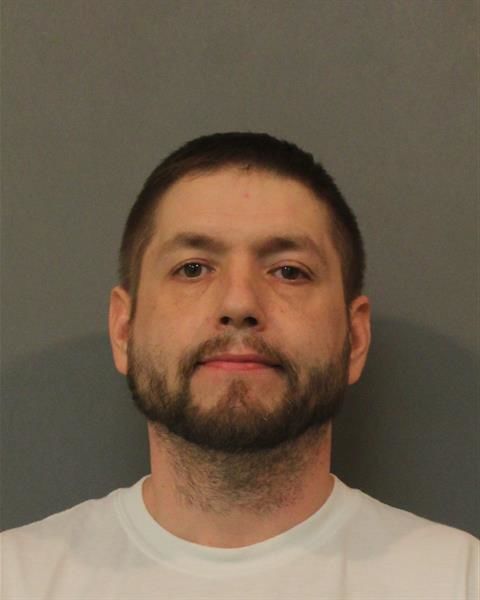 Lake County Recorder Michael B. Brown's Monday arrest following domestic violence allegations is just one of numerous controversies that have ensnared the elected officer holder's political career over the years. Here is a timeline of events:
Brown, a former court bailiff, is elected as county recorder in a surprise upset. Critics argued he did so by capitalizing on having the same name as popular Lake County Clerk Mike A. Brown. Michael B. Brown vehemently denied the allegations.
Police receive report of a domestic disturbance between Brown and a previous girlfriend in which the woman suffered visible red marks on her elbows and was treated for injuries to her ribs.
That victim at the time told police she did not want to press charges and would not provide police with information "due to her ex-boyfriend being the Lake County recorder for the state of Indiana, and he would retaliate against her," records state.
Brown is sued by Estela "Estelle" Montalvo, a former part-time recorder employee from East Chicago, who accused Brown of demanding sex in return for a job promotion.
She said she agreed to have sex with Brown at the Lake County Government Complex and at his residence "only because she believed it was a condition of a promotion to full-time employment." 
She alleged Brown used his position as an elected official and her employer to exact sexual favors. He denied he had any sexual contact with her.
Brown becomes a near-constant no-show at work as a result of the looming lawsuit, according to multiple recorder's office staffers and county officials who've spoken with The Times. 
Lake County Prosecutor Bernard Carter announces he would not be pressing charges against Brown, saying having an affair was not a crime.
At the time, Carter said a state police investigation he requested did not provide any evidence that Brown compelled the employee to have sex with him to get a job. 
Brown settles Montalvo's sexual harassment lawsuit by paying his accuser $185,000. 
The $185,000 settlement sparked calls from local elected officials in 2018 to pass state legislation allowing voters to kick him out of office in such cases. The county, which also was sued, financed the out-of-court settlement. 
The suit had alleged Brown created a hostile work environment by harassing other women in the office and promoting one who had a prior sexual relationship with him.
Police document a prior domestic violence incident between Brown and the alleged victim in the latest 2020 case. 
The latest alleged victim says Brown shook her violently, causing bruising on her wrists, court records state. She alleges his abuse sent her into early labor. 
A domestic violence incident takes place between Brown and alleged victim in the 2020 case. The incident was first reported to police this month.
The victim told investigators that last June he pushed her on her back while she was pregnant with her youngest child and held her wrists to the bed so she couldn't move, causing bruising, court documents state.
Domestic violence incident allegedly occurs between Brown and the victim in the latest case, first reported to police this month. 
The latest alleged victim says Brown became angry and broke a kitchen cabinet, prompting her to lock him out of the house. Brown allegedly kicks down the door to regain access. Brown is also accused of throw a coffee mug past her, almost striking a 3-month-old baby. 
Brown allegedly gets upset during a drive back home from Michigan with the victim because she fell asleep during the car ride. They argue about Brown allegedly paying his ex-girlfriend's phone bill, records state. He allegedly pushes her into objects multiple times later in their Hobart home, records state. 
Brown is arrested at a Lake Station home on multiple felony domestic violence charges, records show. His bail is set at $100,000.
Sign up for our Crime & Courts newsletter
Get the latest in local public safety news with this weekly email.