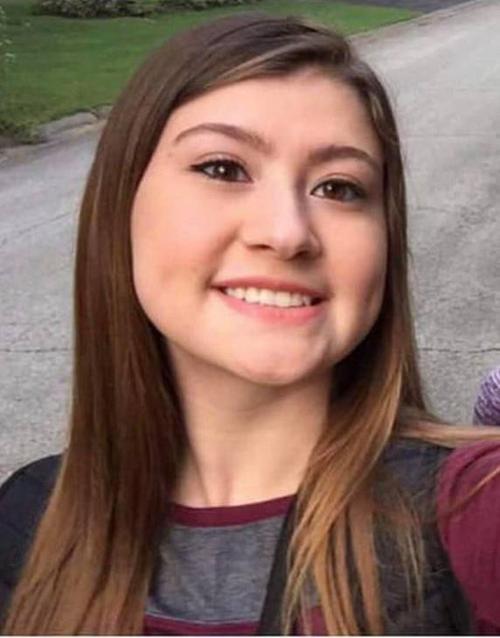 GRIFFITH — Police found guns and narcotics packaging in a Gary home that was searched during an investigation to find the shooter who took the life of an 18-year-old Portage High School student.
The residence was searched in connection to the suspects who were in the vehicle with the teen when she was killed, according to the Griffith Police Department.
Videos given to the Northwest Indiana Major Crimes Task Force and Griffith Police Department helped them uncover additional information in the investigation of 18-year-old Alayna Ortiz's homicide.
"Video footage of nearby businesses has revealed possible vehicles involved in the incident," Cmdr. Keith Martin said in a news release Friday. "Also, new information has been received from eyewitnesses at the scene as well as from other known associates of the parties involved."
Investigators searched a residence at the 4400 block of Madison Street in Gary that police said was used by one or more of the vehicle occupants the night of the shooting.
They found firearms, packaging used almost exclusively for narcotics and other unnamed items, police said.
More than 20 investigators with the Northwest Indiana Major Crimes Task Force are gathering leads that may be pointing in the direction of a possible suspect or suspects in the shooting death of the South Haven teen Wednesday night, police said.
"Evidence, interviews, and other aspects of the case will continue to be actively worked," Martin said. "We are making every effort to come to a resolution in this case, but we are taking care to see to it that the quality of work is consistent with the speed of work in order to ensure a just and airtight outcome."
Ortiz, of South Haven, died at Methodist Hospitals Northlake Campus in Gary late Wednesday after she was shot about 9 p.m. in a parking lot at the Park West Apartments complex on Griffith's north side.
A police officer heard a crash and saw the vehicle in which Ortiz was riding pull out of the complex onto Ridge Road and then drive up to officers parked a few blocks away at the Mansards Plaza shopping center.
When officers learned Ortiz had been shot, they called for an ambulance.
Other occupants in the car with Ortiz were interviewed and released, police said.
Police think the driver of the car in which Ortiz was riding hit several small barriers intended to keep traffic from driving over grassy areas at Park West Apartments, formerly known as The Mansards.
'I have lost one of the most important people in my life'
Angel Ortiz, Alayna Ortiz's sister, said the two girls were like most siblings — fighting and stealing each other's clothes one moment and lying in bed and talking the next.
They had plans this weekend that will now never come to pass. 
"For the first time in forever, me and Alayna had been getting along great. We had just made plans to go to the movies on Sunday," Angel Ortiz stated through social media. "She was my first best friend and always will be. Throughout our lives we were always mistaken as twins. I never saw the resemblance. She was just so beautiful, how could I compare? I have never met another person in my life who loves people so deeply and with their entire heart. She was so family-oriented and always stood up for her siblings. I'll be trying to live my life to the fullest for the both of us and I can only hope you are in a better place, baby girl. I love you to the moon and back, forever and always, sissy."
Friends and family of Alayna Ortiz are in shock of the loss of someone they described as beautiful, loving and outgoing. 
Lexi Seay, a family friend, has known Alayna Ortiz since she was in kindergarten. Seay's little sister and Alayna Ortiz were childhood best friends.
"She was a sassy, outgoing, kindhearted girl who would do anything for anyone," Seay said. "She loved spending time with family and friends, and working at her family's haunted house. She will be missed very much."
"Anyone who knew Alayna knows that she was a very open, friendly person, and when she trusted you, she trusted you with everything," said Amanda Riffett, Alayna's mother. "And when she loved you, she loved you with everything in her heart." 
Anyone with information about the homicide is asked to call Griffith police at 219-924-7503, ext. 252. To remain anonymous, call 219-922-3085.
Check back at nwi.com for updates to this story.