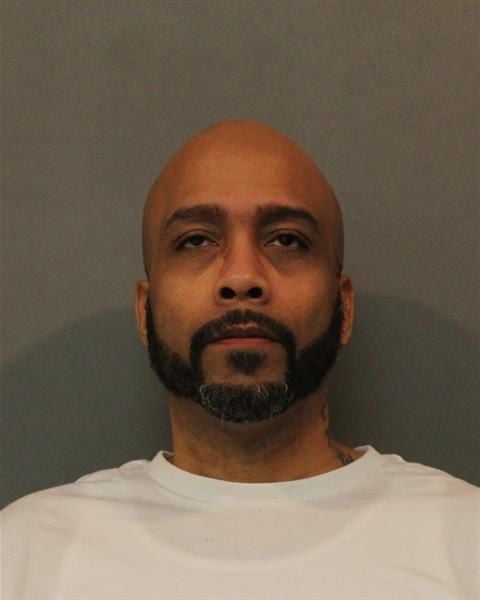 CROWN POINT — Former Lake County Councilman Jamal Washington turned himself in Friday at the Lake County Jail to complete a sentence for an assault on a female cousin in 2017, a sheriff's spokeswoman said.
Washington, 46, was booked into the jail just before 6:30 p.m., spokeswoman Pamela Jones said.
Special Judge Jeffrey Thode in April found Washington violated his probation and sentenced him to serve a 150-day sentence, which the judge previously had suspended in favor of probation.
Washington was expected to serve about 17 days in jail, after receiving credit for 43 days served earlier this year and good behavior.
Washington's attorney, Michael Lambert, did not return a call Friday seeking comment.
Washington served four years on the County Council before stepping down at the end of 2018.
He had been a Democratic candidate for Gary City Council this year, but was removed from the ballot in late February after the county elections board found he hadn't lived in Gary long enough to run for office in the city. Washington had been living at LaVetta Sparks-Wade's home in Gary before his arrest.
During a hearing in April on Special Prosecutor Stanley Levco's motion to revoke his probation, Washington denied assaulting Sparks-Wade.
Sparks-Wade testified he struck her with his fists and a cellphone, causing her lip to bleed. He then held her for nearly 16 hours inside her home, before she was able to a text friend and police arrived, she said.
Washington was convicted in 2018 of misdemeanor battery and interference with reporting a crime, but found not guilty on felony counts of battery, criminal confinement and intimidation.
During that trial, Washington took the stand and denied assaulting his cousin during a dispute on Dec. 5, 2017. His cousin testified he choked, body slammed and threatened to kill her with a mallet in December 2017.
Charges related to the alleged assault on Sparks-Wade remain pending.
In that case, Washington pleaded not guilty to two felony counts of criminal confinement, two counts of battery, one count of intimidation and a misdemeanor count of battery.
Washington's next court hearing is set for June 19.