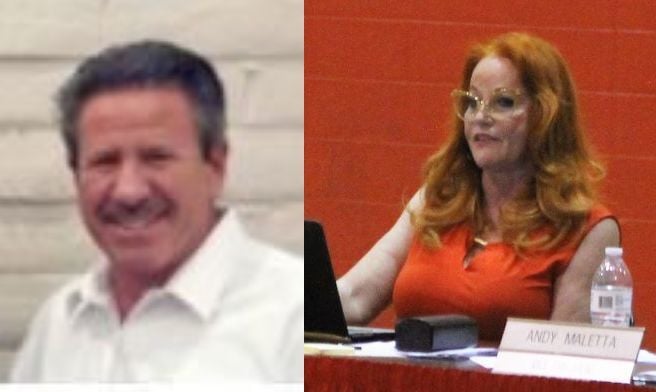 VALPARAISO — Two former Portage officials and owners of a local bar have filed a defamation lawsuit targeting the city of Portage, its police department, former police Chief Troy Williams and several other individuals over comments on Facebook the couple claim are false and damaging to their reputations and their business.
Cheryl and Mark Oprisko claim that beginning May 8, 2018, Williams, the police department and city used their Facebook pages to make posts that "encouraged others to publish false statements about the Plaintiffs (Opriskos)."
The false comments might have falsely led readers to believe that the Opriskos "engaged in criminal conduct by accepting bribes for personal favors," "engaged in criminal conduct by committing a statutory conflict of interest" and "committed professional misconduct by abusing his or her official offices for personal gain and/or for the benefit of others," and that Cheryl "committed professional misconduct and lacked integrity by excessively drinking in public," the lawsuit reads.
The comments might also have led readers to falsely believe the Opriskos' "entities were operated by owners who engaged in criminal conduct," according to the lawsuit.
Cheryl Oprisko had served as vice president of the Portage Township School Board during the period in question and Mark Oprisko is a former city councilman in Portage. They also own Mark O's Bar & Grill, with one location in Portage, according to the suit.
The couple claims they have suffered harm to their reputations and financial harm to their business. The lawsuit seeks an unspecified amount of money in damages.
City attorney Dan Whitten said Wednesday morning he had not yet seen the lawsuit and planned to take a look and confer with his clients about their response.
The others targeted by the suit — Williams, Jayme Schymanoske, Cristina Kegley, Shaun Connelly, Sheli Stratton, Bryan Mitchell, Sally Kopoko and Kimberly Dee — could not be immediately reached for comment Wednesday.
The Facebook posts in question by Williams and on the police department page — all but one which was still available as of Wednesday morning — include Williams' announcing his candidacy for the school board seat held by Cheryl Oprisko. Oprisko opted not to seek re-election and Williams took over the seat in January.
Other posts concerned changes to police presence in the Portage schools.
Sign up for our Crime & Courts newsletter
Get the latest in local public safety news with this weekly email.