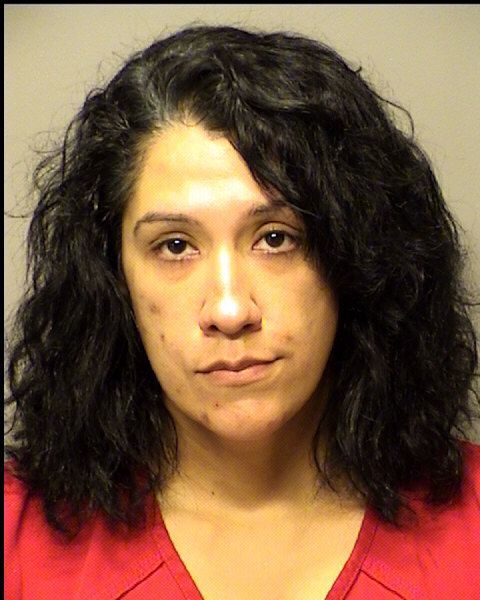 VALPARAISO — A former substance abuse counselor, accused of molesting and taking pornographic images of an underage mentally disabled relative, was granted a bond Friday that is significantly less than sought by prosecutors.
Porter County Deputy Prosecutor Christopher Hammer requested that bond for 38-year-old Kelli Kniola, of Valparaiso, be set at $25,000 cash and $50,000 surety.
But after hearing a much lower defense request of a $2,000 cash bond, temporary judge Mitch Peters set bond at $3,000 cash during Friday's initial hearing in the case.
Peters also required that if Kniola bonds out of jail, that she take part in regular check-ins with officials, continue with counseling and have no further contact with the alleged victim while her case proceeds.
"I want those issues addressed," he said after hearing about Kniola's criminal record involving substance abuse and allegations of her drinking alcohol in this most recent case.
Kniola, who was taken into custody Monday afternoon, is charged with four counts of child molesting, two counts of child exploitation and one count of possession of child pornography, all felonies, a court document shows.
Defense attorney Jesse Harper cited Criminal Rule 26 Friday, which mandates the use of an evidence-based assessment to determine if the accused poses a substantial risk of flight, danger to themselves or danger to the public.
Individuals deemed low risk are to be given a minimal bond — or perhaps not required to post any bond — to get out of jail, reducing the overcrowded conditions prevailing in many Indiana county jails and helping accused criminals access various assistance programs.
Harper said his client, who has served time in prison and suffers from various mental/physical health problems, was working as a substance abuse counselor until just recently. He was unsure if that ended as a result of this criminal case or before.
The girl in this case, who is younger than 14, told police Kniola provided her with alcohol and the stimulant prescription drug Adderall during a family gathering May 22 at a Hebron home, charges state.
Kniola is then accused of starting to rub the girl's leg and then progressing on to sexual acts, which the girl said shocked her, charges state.
Kniola took about five partially nude photographs of the girl and texted them to Kniola's boyfriend, who later reported it to police, charges say.
A younger child relative described Kniola as "acting really strange" and heard Kniola tell the alleged victim that "my boyfriend is going to love you," police said.
In text messages to her boyfriend, Kniola said how "mature" the girl looked and how the girl was following her around the party "like a puppy" and being "flirty," police said.
Police said they went to Kniola's home to conduct a search and found her with her husband and child. Police took a DNA sample from Kniola and she told them she changed phones following the alleged incident because of a breakup with her boyfriend. She then said she no longer wanted to speak to police.
Kniola was caught by the purported victim on a video recording saying she abused her, "because I am a sexual deviant," according to a charging document.
"Did you do that because you were drunk," the girl asks Kniola on the recording, according to a court document.
"No, I'm just into that," Kniola responded, police said. "One, I'm into women, and two, I'm into broken women. Three, I'm into young women."
A trial in the case was set for Feb. 14, with other hearings Oct. 29 and Jan. 14 before Porter Superior Court Judge Jeffrey Clymer.