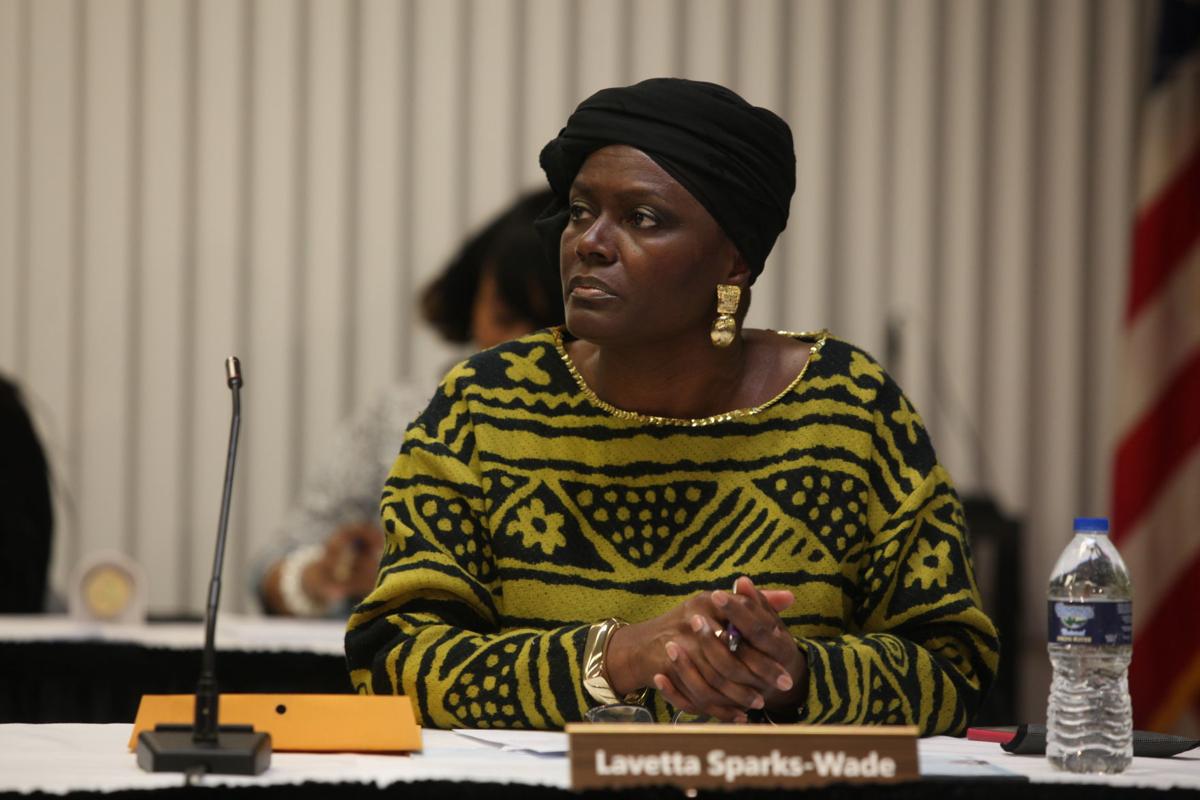 GARY — City Councilwoman LaVetta Sparks-Wade said her alleged batterer, Jamal Washington, has called twice from the Lake County Jail attempting to reach her, but she rejected both calls.
Sparks-Wade, a once steadfast political supporter of the 45-year-old ex-Lake County councilman, said she has no interest in hearing from Washington.
Washington, 45, was formally charged Friday with five felony counts related to criminal confinement, domestic battery and intimidation in an incident involving Sparks-Wade, who is running for Gary mayor.
She said she is pursuing a no-contact order against Washington.
The 45-year-old ex-Lake County councilman and current Gary City Council candidate remains on a 15-day hold at the jail through Feb. 18, at which time his bond would be reduced to $50,000, according to court records. 
Washington is set to make a formal court appearance Monday on allegations he battered and held Sparks-Wade against her will in her Gary home before his arrest Jan. 30. 
Back in 2016, when he faced charges of battering his wife, Washington repeatedly contacted his wife disregarding a protection order and repeated warnings.
The repeated calls almost resulted in his bond being revoked, but Porter Superior Court Judge Jeffrey Thode gave him a stern warning instead, allowing him to escape additional jail time. He was ultimately convicted in that case.
Washington was still on probation for a separate battery case at the time of the alleged abuse involving Sparks-Wade.
An initial hearing on his probation revocation for his most recent battery conviction is set for 1 p.m. March 12 before Thode, special prosecutor Stanley Levco confirmed Friday. 
The hearing will take place in Lake Superior Court Judge Diane Boswell's courtroom with Thode presiding. Levco was appointed as special prosecutor in that case last year to prevent any perceived or potential conflicts due to Washington's ties to Lake County government. 
Thode sentenced Washington Dec. 18 to 180 days at the Lake County Jail, but suspended all but time already served to be spent on unsupervised probation. 
In light of the new allegations involving Sparks-Wade, Levco last week requested Porter County's probation department revoke Washington's probation. 
It's unlikely Thode will decide during the initial March 12 hearing if Washington's probation will be revoked, but it will give Washington opportunity to admit or deny the allegations leading to the probation revocation request or request an attorney, Levco said. 
Sparks-Wade told police Washington threatened to kill her, and in a fit of rage, battered and held her against her will in her home beginning 4:30 p.m. Jan. 29, court records show.
The alleged domestic abuse ended shortly before 8 a.m. Jan. 30 when she escaped their bedroom and texted her friend, a Lake County sheriff's officer, for help, court records state. 
Online court records do not indicate whether Washington has hired an attorney. 
He has yet to comment on the latest charges. However, the 45-year-old previously has denied allegations of abuse, routinely declaring his arrests were part of a larger political conspiracy against him because he speaks out against bad government and corruption.