HAMMOND — The U.S. Attorney's office could seek the death penalty against an accused Gary gang leader who has been identified as the husband of a Gary city councilwoman.
Teddia "Teddy" Caldwell, 42, of Gary, appeared Wednesday in shackles before U.S. District Court Magistrate Andrew P. Rodovich. Caldwell faces charges of conspiracy, distributing crack cocaine and heroin, firearms violations, and killing two men in the last year and a half.
Caldwell has been identified by a law enforcement official with knowledge of the investigation as the husband of Gary City Councilwoman Linda Barnes-Caldwell. She told The Times she and Caldwell have been separated for years.
Assistant U.S. Attorney Thomas Mahoney identified Teddia Caldwell on Wednesday as the head of the drug trafficking organization that has been under a monthslong federal investigation by an FBI task force and the ATF.
A federal grand jury last week indicted Caldwell and Devonte "Lil Bro" Hodge, 23, of Gary, with the killing of Akeem Oliver in 2016, and accused Caldwell, Devontae Martin, 24, and  Taquan "Boonie" Clarke, 24, with last summer's murder of Kevin Hood.
Ryan Holmes, a spokesman for the U.S. Attorney's office, said the murder charges make the four men eligible for the death penalty under federal law.
Here are the Lake County Sheriff's Office 10 Most Wanted. Anyone with information about these individuals is urged to contact the Lake County …
U.S. Attorney Thomas L. Kirsch II cannot unilaterally seek the death penalty. He would have to make a formal request to the Department of Justice in Washington, D.C., for a so-called capital review.
Holmes said a committee of senior department attorneys would review the case, and U.S. Attorney General Jefferson Sessions would have to give final approval for any death penalty charges.
The magistrate  held detention hearings Wednesday for Caldwell; Martin; Clarke; Cornell "Knuckles" Allen, 39; Terry Brown, 32; and Paronica Bonds, 34, all of Gary.
Federal authorities arrested Hodge and Victor "Vic" Young, 44, of Calumet City, on Friday. They did not appear in court Wednesday.
Hodge instead appeared Wednesday morning in Lake Criminal Court, where he faces charges in a woman's shooting Dec. 8, 2016, in the 400 block of Matthews Street in Gary. 
Lake County Judge Clarence Murray affirmed Wednesday that Hodge would begin trial March 12 on charges of attempted murder and felony battery for that case.
The U.S. Attorney's office said the ninth defendant, Demetrius "Detroit" Brinkley, 31, of Gary, who was previously at large, was arrested early Wednesday evening. 
The government links Caldwell's criminal enterprise with Oliver's fatal shooting Oct. 8, 2016, in an alley south of 20th Avenue and Virginia Street in Gary, and to the killing of Hood, a local businessman and father of five.
Hobart police Detective Nicholas Wardrip, a member of the GRIT task force, testified Wednesday that Kevin Hood was targeted July 28, 2017. He said Clarke and Martin drove to the victim's car wash, near 15th Avenue and Massachusetts Street in Gary, in an SUV.
The detective said the men chased the victim down, and Clarke shot the victim in the head while the victim was fighting off another man. He said one of five witnesses to the crime identified Clark as the shooter from a photo of Clarke she found on social media.
Caldwell, Martin and Allen agreed to remain in federal custody pending trial. The government agreed that Bonds could be released on bond pending trial.
Brown and Allen sought, but were denied, pre-trial release after the government presented evidence of their alleged gang involvement.
Defense attorney P. Jeffrey Schlesinger, representing Clarke, argued the evidence against his client wasn't strong, Clarke is supporting four children younger than 7 and has no criminal record.
Defense attorney Patrick Young, representing Brown, argued the government is only alleging his client sold a small quantity of drugs, his client has four small children and doesn't even know five of his co-defendants.
Rodovich ruled detention for Clarke and Brown was needed to ensure public safety.
Recent arrests booked into Lake County Jail
Adam Jason Jones
Albert Walter Jackson
Alejandrina Delia Santos
Alicia Marquis McFarland
Andre Johnny Hayes
Anthony David Wilson
Age: 29
Residence: East Peoria, Illinois
Booking Number(s): 1803110
Arrest Date: March 31, 2018
Offense Description: Operating While Intoxicated; Operating While Intoxicated - Endangering a Person
Class: Misdemeanors
Anthony Joseph Mysliwiec
Anthony Prater
Armando Herrera
Bobby Stephon Goings
Breann Marie Erb
Bryan Jacon Cunningham
Christopher James Ferry
Courtney Lamar C. Parker
Curtis Alonzo Bonds
Dandre Lamar McKinney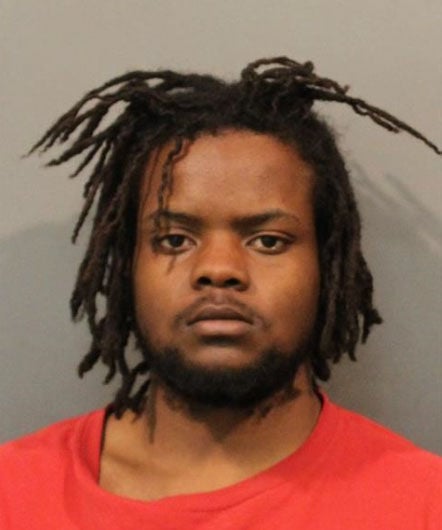 Danny Roger Kawzinski
Davon Demarya Thomas
Davonnus Marcus Johnson
Age: 25
Residence: Hillsboro, Illinois
Booking Number(s): 1802938
Arrest Date: March 25, 2018
Offense Description: Theft/Rec Stol Prop
Class: Felony D
Demetrius Harris
Donald Collins
Donald Richard Nyblom
Durell Dewayne Rhymes
Dustin Michael Bruce
Earl Scott Stevens
Eduardo Barajas
Ellery Emile Williams
Emmitt Reynolds Jr.
Eric Lamont Phillips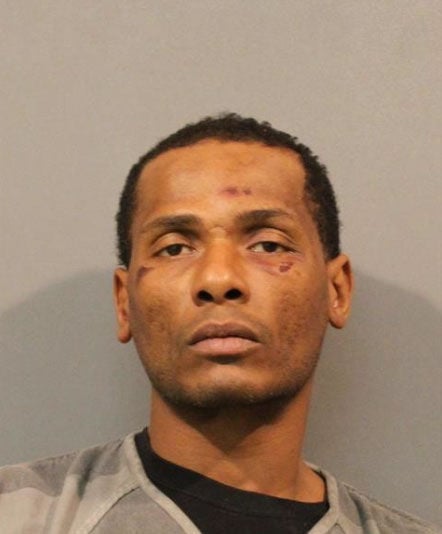 Erica Alverta Smith
Felix Nery Agosto
Gerald Michael Joyce
Grady Crisler Jr.
Ioana Carmen Prajescu
Jacob Isreal Santos
Jason Anthony Temple
Age: 25
Residence: Hobart
Booking Number(s): 1803109
Arrest Date: March 31, 2018
Offense Description: Operating While Intoxicated; Operating While Intoxicated - Endangering a Person; Operating While Intoxicated - BAC - .08% -.15%
Class: Misdemeanors
Jason Keith Novak
Jermaine Charles Bentley
Jessie James
Age: 45
Residence: Cedar Lake
Booking Number(s): 1802937
Arrest Date: March 25, 2018
Offense Description: OWI Endangering a Person, OWI
Class: Misdemeanor A, Misdemeanor C
Jill Allison Rhoades
Jody Ray Jones
John Jacob Allison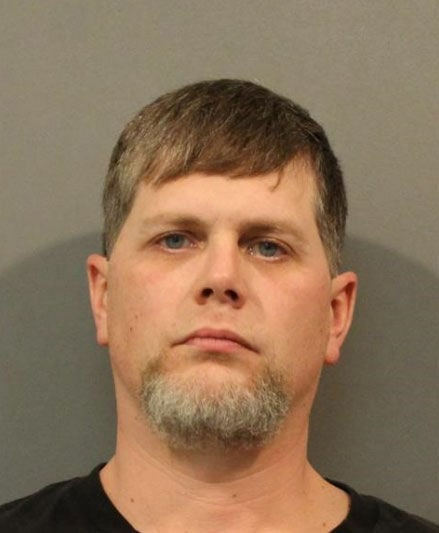 Johnelle Laroy Swanson
Jonathan Besonias
Age: 24
Residence: Baton Rouge, Louisiana
Booking Number(s): 1803050
Arrest Date: March 29, 2018
Offense Description: Sexual Battery
Class: Felony
Jonathan Ray Buckhouse
Age: 24
Residence: Maple Grove, Minnesota
Booking Number(s): 1802932
Arrest Date: March 25, 2018
Offense Description: OWI - at least .15%
Class: Misdemeanor A
Jordan Deshaun Greer
Joshua J. Piskula
Juliann Murphy
Justin Michael Collins
Justin Ryan Jones
Keiwane Yaw Ray
Kenneth Erwin Osmonson
Kevin Matthew Newkirk
Koilyn Seth Walker Jr.
Kristen Alyse Gober
Lavon Laroy Charleston
Louis T Rivas
Luis Fuerte
Lynette Catherine Lindley
Malinda Fonzette Perry
Mallory Lee Curtis
Maricela Barocios
Marquise Marcel Harvey
Martin Reyes Reynoso
Matthew Del Gear
Mercedes Rundle
Michael A. Cervantes
Michael Angel Otero Jr.
Michael Harold Kaufman
Michael Lavell McCullough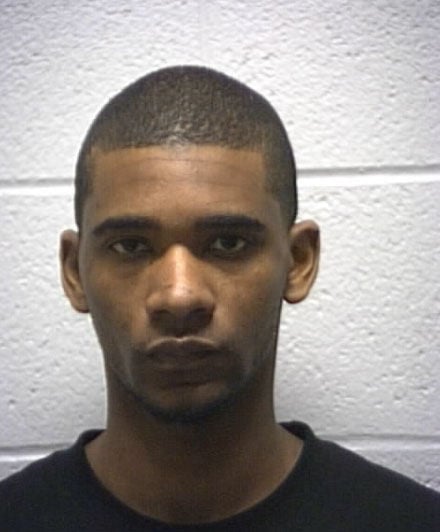 Michael Wells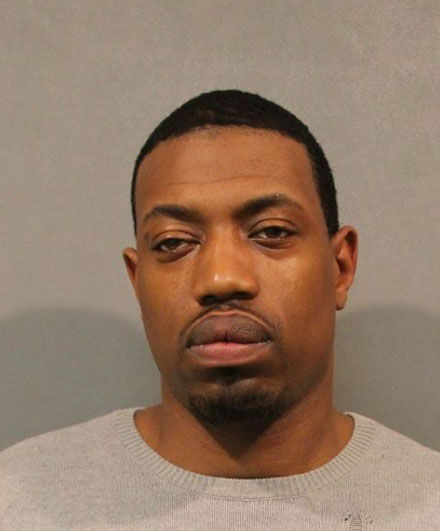 Mistylynn Louise Peterson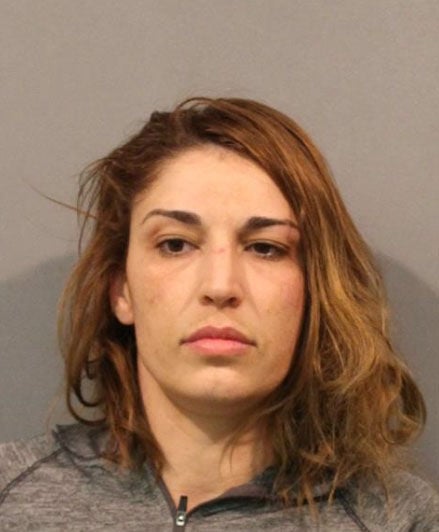 Monte Dontrell Ingram
Mykel Nicole Elam
Nathan Scott McClaran
Pamela Kay Julovich
Patricia Crossley
Phillip K Zarobsky
Age: 39
Residence: Orland Hills, Illinois
Booking Number(s): 1803127
Arrest Date: April 1, 2018
Offense Description: Operating While Intoxicated
Class: Misdemeanor
Ramon Noel Escobedo
Age: 37
Residence: Hammond
Booking Number(s): 1803052
Arrest Date: March 29, 2018
Offense Description: Robbery
Class: Felony
Ramzi Wadie El-Nimri
Ricardo Rene Ruiz Jr.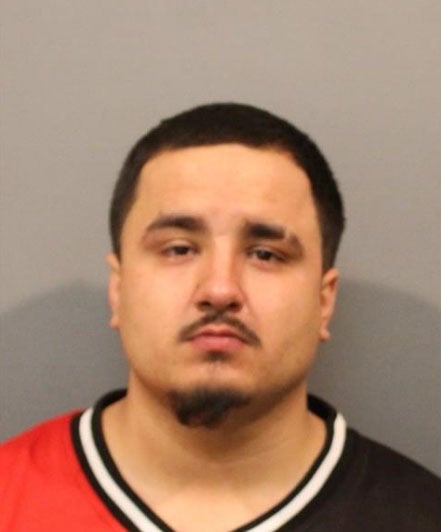 Richard Williams
Ronald Alfred Crawford
Ronald Dale Grinder
Sabrina Michelle Byrd
Samuel Montrell Bond
Scott Lee Soleski Jr.
Sharlee G Wilkerson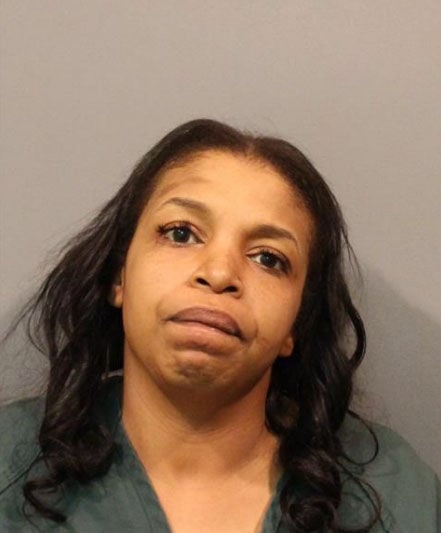 Shawn Jeremy Tessmann
Steve Wesley Dillon
Tara Jean Slate
Terry Joe Villareal
Timothy Patrick Oshaughnessy
Tristan Casmir Smith
Warren Mark Dejong
Wilhelm Lenz Klarer