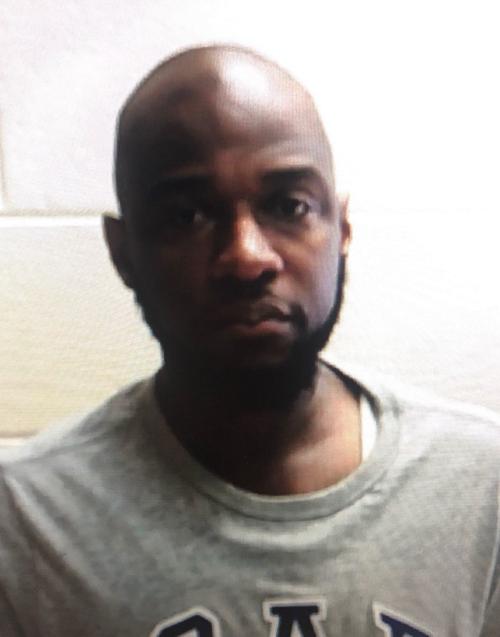 EAST CHICAGO — A Gary politician accused of kidnapping a teen found in his stolen Lexus Sunday night allegedly made a pit stop at his home first instead of driving the teen straight to the police station, according to police.
East Chicago Deputy Police Chief Jose Rivera said detectives have yet to locate the weapon allegedly used by Gary City Council President Ron Brewer to shoot at two teenagers Sunday night.
Detectives are still working to secure a search warrant for Brewer's house, Rivera said.
"Where's the gun at? That we don't know. Brewer made it home first. The reports from Gary (police) state Brewer was seen leaving driveway with the kid in the car," Rivera said. "That's where we want more clarity, but Brewer has 'lawyered' up and is refusing to speak with us."
'Pure speculation'
Defense attorney Scott King said he routinely advises his clients not to make statements to police. He said East Chicago police refused him access to Brewer Sunday night, a violation of his client's rights.
"Holding him for 48 hours in this case was completely inappropriate," King said. 
He said the belief Brewer fired a weapon or possessed a weapon is "pure speculation" at this point.
Rivera said the city's ShotSpotter technology indicated shots were fired near 145th Street and Indianapolis Boulevard.
A single bullet hole was found in the trunk of the Lexus that Brewer was pursuing, indicating shots were fired at the rear, he said.
"The kids were saying someone shot at us," Rivera said.
Brewer was released from custody about 4 p.m. Tuesday as detectives continue to pursue formal kidnapping and criminal recklessness charges against him.
Shots fired and a pursuit
Rivera said Brewer reported his vehicle stolen Saturday from a Gary gas station and tracked it down the following day, so it wasn't a "fresh steal" as previously believed and reported.
Rivera said the incident began about 7:15 p.m. Sunday in the 4200 block of Indianapolis Boulevard, where East Chicago officers responded to a report of a stolen vehicle.
Police were then informed from dispatch that Brewer and his wife were pursuing the stolen vehicle and that they were already several blocks away from the original location.
Driving a SUV, Brewer allegedly pursued the teens in the Lexus and shot at the Lexus at one point, Rivera said.
They pursued them another 9 or 10 blocks to a gas station near Michigan Street and Indianapolis Boulevard, where the teens bailed and Brewer detained a 14-year-old boy, Rivera said.
Rivera said Brewer's wife then informed dispatch Brewer was now heading into the city of Gary.
Traffic stop
Assisting East Chicago police in the investigation, Gary police initiated a traffic stop on Brewer as he was pulling out of his driveway that night, Rivera said.
Medics were called after the teen complained of possibly being shot and of leg and side pain, though the teen was not injured by gunfire, Rivera said.
East Chicago police arrested Brewer at about 8 p.m. Sunday because they believe he dangerously pursued the teens in the stolen vehicle and took one of the teens outside city limits against his will, Rivera said.
"From leaving E.C. to Gary, we don't know what occurred, what was said, or his intentions. All we know is he passed up our police station," he said.
Rivera said police are reviewing audio of 911 calls made by several people, including Brewer and his wife.
'Citizen's arrest'
Brewer's attorney, King, has argued Brewer had every right to make a "legal citizen's arrest."
Under Indiana law, any person may arrest an individual if the individual is committing a felony in his presence or he has probable cause to believe the person has committed a felony.
Rivera argued Brewer didn't happen upon the teens stealing his vehicle, but a day later tracked down his vehicle using GPS technology, shot at the teens in the car and took one of the teens to his house, he said.
Rivera argued Indiana statute allows a person to detain a subject until responding police arrive.
"At no point can you transfer a prisoner. You don't have the authority. At that point, it's criminal confinement or kidnapping," Rivera said. "His wife had already called police, so there was no reason for him to leave and take the kid with him."
The teenager Brewer allegedly kidnapped told police he was was picked up by some friends in the Lexus and was not the driver, Rivera said.
"We're taking this seriously because he took a juvenile. He took somebody's kid. And he says he wasn't involved in the auto theft. For all we know, that's all he did: He got a ride from a friend," Rivera said.
"Brewer did trial, conviction and everything all in one day. That's way beyond the scope of a citizen's arrest," he added.
Rivera said East Chicago detectives are retrieving statements from the juvenile, his parents and others.
Rivera said they hope to secure charges by Thursday morning with the Lake County prosecutor's office.
Gary Mayor Karen Freeman-Wilson said Monday she was deeply concerned about Brewer's arrest and the nature of the allegations.
"This action is not consistent with the nature of his character," Freeman-Wilson said. "We work daily in an effort to improve public safety and to decrease gunfire in our community, and we are thankful that no one was injured in this event.
"We look forward to a full investigation of the case involving Councilman Brewer, and I encourage the community reserve any conclusions until the investigation is complete."