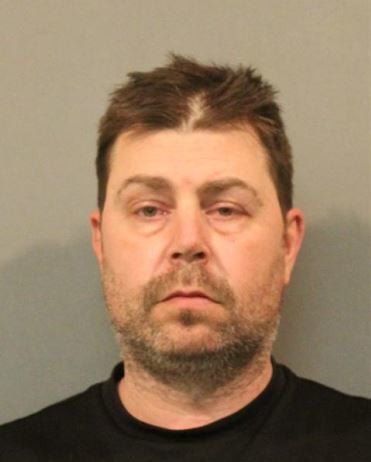 CROWN POINT — A Lowell-area man was in custody Monday on charges alleging he repeatedly sexually abused a girl for 14 years, starting when she was just 4 years old.
Harry G. Nicholson IV, 47, is accused of sexually abusing the girl so often, she could only guess "1,500 times" when questioned by police.
The girl and her family member told police Nicholson was a former Park Forest, Illinois, police officer who had been fired because of allegations linked to a sexual assault of a minor, court records state.
The girl said Nicholson began fondling her and forcing her to perform oral sex when she was between 4 and 6 years old and progressed to raping her when she was 12 years old.
The alleged abuse happened in several Illinois communities and the Lowell area, Lake Criminal Court records state.
After the girl's family moved to the Lowell area in 2018, Nicholson allegedly forced the girl to have sex with him about two times a week, totaling "hundreds of times," records state.
The girl told police Nicholson said the "boogey man" would come for her if she told anyone of the alleged abuse. As she grew older, Nicholson began giving her $50 to $100 each time he raped her, court records alleged.
The girl did not tell her family about the alleged abuse until this month, because the thought of hurting her family upset her, documents state.
She said she feared Nicholson would harm her and her family, because he has guns and once said something to her about nearly killing his ex-wife when he discovered the woman had been unfaithful to him, records state.
Nicholson was being held Monday on a bail of $115,000 surety or $11,500 cash on charges of rape, two counts of sexual misconduct with a minor, two counts of child seduction and sexual battery.
GALLERY: Here's a look at sex offenders in the Crown Point area